A well-defined and well-executed email marketing strategy goes a long way in bringing new business to your company. However, a lack of proper planning leads to the customers and prospects being apprehensive about signing up for newsletters or mailing lists.
In order to overcome this challenge, we present a few ways to effectively employ a robust email marketing strategy for your startup.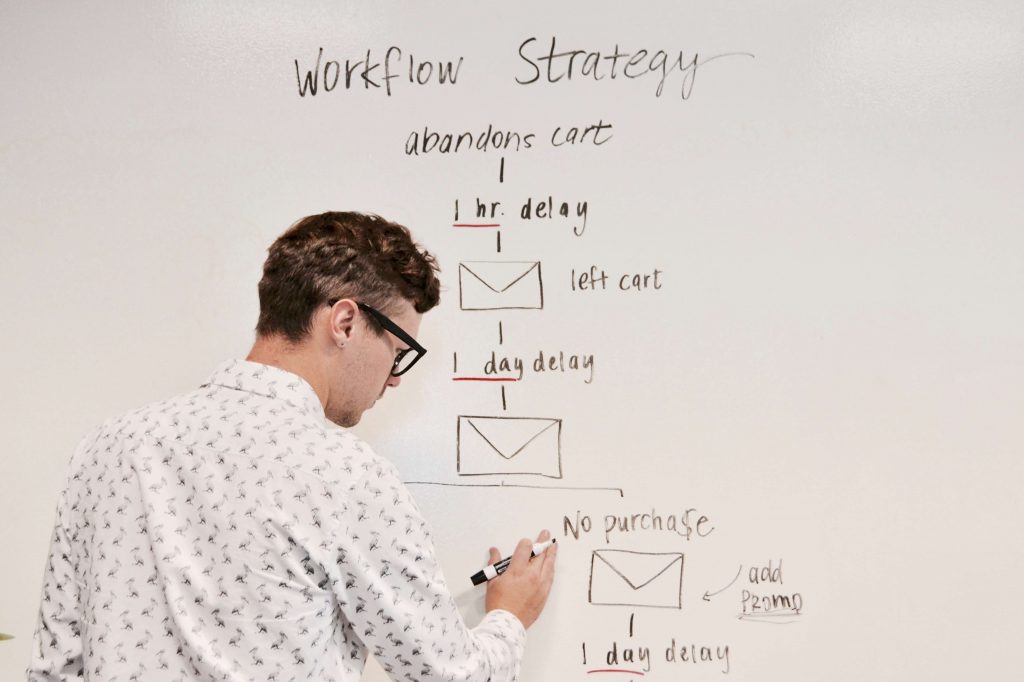 How to make the perfect e-mail marketing strategy?
Any marketing strategy, no matter how detailed it is, will need months of efforts and more output during its execution. Most companies fail to understand the core of email marketing. They assume it to be something that helps you come in the audience's light.
Here are some effective ways of executing a brilliant email marketing strategy:
1. Fictionalize your buyer's personality.
There may be aspects to your buyers which happen to be common. You can narrow down on such traits with accuracy through adequate market research and basing this on actual customer data. Once you have enough data, you are in a position to visualize a representation of that typical customer type.

This will help you fabricate a strategy that is tailored to suit each specific customer.

In other words, you are ideally empathizing with the customer. If you were to be that typical customer, would you be okay with receiving such an email?
If not, then why? What would make you like the email then?

Statistics suggest that when an email is not personalized, 52% of customers will prefer going elsewhere. This isn't surprising, as the customer would feel the mail has been robotically generated and holds no personalization whatsoever.
2. Categorize your customer base.
This is a very important aspect of a successful emailing strategy. You cannot go about forwarding bulk emails to all your prospective customers, as they are all not the same.
Segmentation is what allows you to carefully categorize your customers based on their shared traits.

However, micro-segmentation is a more accurate version of segmentation, which allows you to narrow down your customers and address them on a more one-to-one basis.
3. Crisp content

Nobody likes a long email. That is something nobody appreciates.
Keeping your email content crisp and to-the-point leaves your audiences with less to read and more to understand. You, however, have to strike a balance between offering just enough to keep them intrigued, and that they would want to log on to your website to know more.
Keeping your content brief ensures more readability which works wonders for your strategy, and enables you to offer more value.
Final thoughts
In conclusion, follow these main pointers of getting your email marketing strategy on point and you would not experience dropping sales graphs anymore. This trident of an effective emailing strategy yields results every single time.
Acing that perfect email marketing strategy will mean that your expensive resources have been put to productive use and will deliver ROI better than expectations.