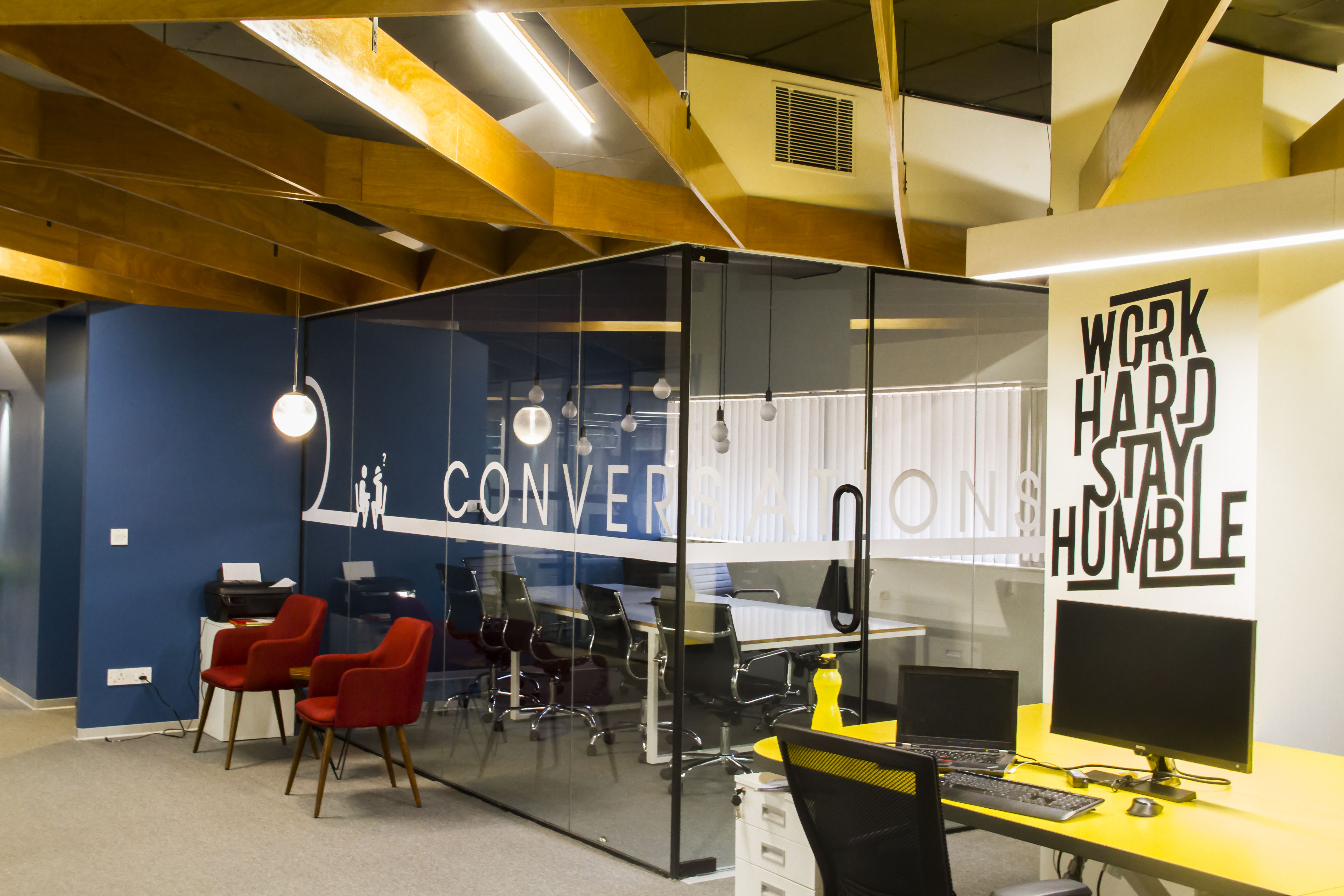 Premium Business Centre in Bangalore
GoodWorks CoWork offers you the most upscale business space for rent in Bengaluru. A business center, built for the modern entrepreneur, that allows you to expand your business with all the necessary infrastructure and facilities. With a business center in Whitefield, Bengaluru, you will be in the center of the computer center to organize your meetings and discussions. Our high-end business center will provide not only the right work platform but also the mentorship of serial entrepreneurs Vishwas Mudagal and Sonia Sharma, who will guide you on the road to success. All the essential administrative assistance required for a perfect business meeting will also be provided for a hassle-free business environment.
Why GoodWorks Cowork?
What makes us one of Bangalore's most sought after business centers is our location, facilities and, most importantly, our value-added benefits. GoodWorks Cowork is considered one of the best facilities for entrepreneurs in Bengaluru, not only because of the office space and fully furnished facilities, but rather for the elegant environment and a golden chance to meet and interact with entrepreneurs from all walks of life
BUSINESS CENTRE:
GoodWorks CoWork is located in Whitefield, Bangalore, which is a great place to hold business meetings. Whitefield is the trend business center for multinational corporations, software companies, mobile design and development agencies, and other service providers. Whether you are a start-up, a freelancer or an established company; our business center will open up new business opportunities.
The aura is that of a professional environment so you can focus on your business. The coworking space is located on the 4th floor of the Akshay Technology Park on the main ITPL road. The 4-story building is a modern corporate space with the presence of offices such as Capgemini, iGate, Sunovaa Tech and others. The building also has 24-hour security staff, ample parking spaces, and a switching elevator.
It has a fully furnished office space and an atmosphere that stimulates creativity. It is an ideal space for business meetings, conventions and workshops. The office space has been designed to promote productivity and to break the signs of boredom or laziness.
Yes, work is a cult, but again, everyone needs good food to keep them in shape, so we ensured access to a large cafeteria a few feet away from the shared office space. In addition to food, GoodWorks Cowork offers free coffee and tea to keep your customers, business partners and employees at the top of their game.
The architecture of our business center is designed to keep the businessman in search of excellence. The soothing interior for the youth in you combined with the working group around you will push to be better at every meeting and discussion!
Book our business center today!