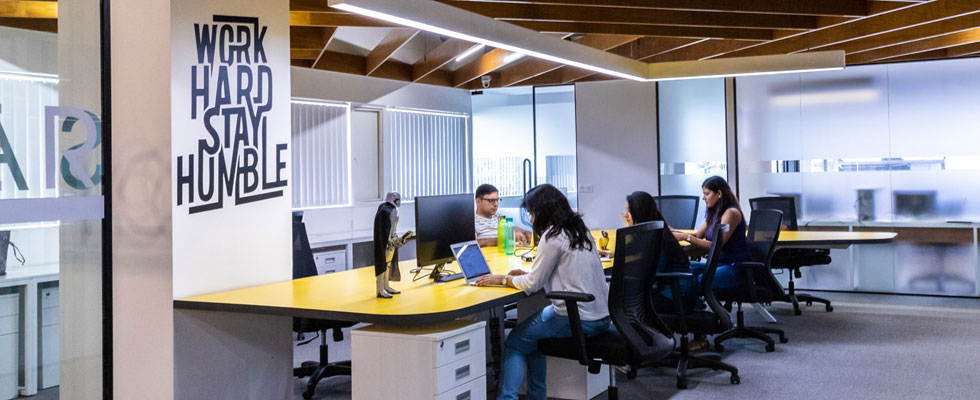 GoodWorks Spaces is a premium coworking space provider with upscale offices located at various key locations in Bangalore. Launched in 2017, GoodWorks has emerged to be one of the largest coworking and managed office space brands in India with 8000+ seats. Being a premium coworking brand, our centers are located in Grand A buildings with a focus on beautiful designs and ergonomically functioning workspaces. Over the years, GoodWorks has become a de-facto standard for Fortune 500, SMEs & startups to avail customised managed office spaces and coworking facilities.
Positioned as a premium design-inspired coworking space brand, GoodWorks follows a unique design language which offers the most beautiful, efficient, and productive workspaces. Also, GoodWorks strongly believes that true 'luxury lies in some extra space.' Therefore, we are known to provide the most spacious and comfortable workspace with 65-75 sqft per seat, which is one of highest in the industry.
By providing exceptional services and customer satisfaction, GoodWorks has won several acclaimed awards in the industry. It has been awarded the prestigious Economic Times Now Best Coworking Space Design award in 2020, Best Coworking Startup of the Year 2020 by Reality+, and also Ranked the No.1 Coworking Space in Bangalore by Coworker.com for 2018 & 2019.
GoodWorks – Coworking Workspace Locations
GoodWorks workspaces are currently located in the following key micromarkets or areas in Bangalore
GoodWorks for Enterprises – B2B focus on design:
GoodWorks is a pioneer in Enterprise Coworking Segment. We are here to shatter the norms in enterprise design by saying NO to 'Boring.' Enterprises such as BMW, TESCO and South Indian Bank have embraced GoodWorks design, because along with creating workspaces that are highly functional and used by corporates, we were able to bring in coolness and vibrancy of a coworking space.
Our in-house design team understands what the core challenges of Enterprise and SME clients are, hence, we are able to solve them with inspiring workspaces.
Know more about our Enterprise Solutions.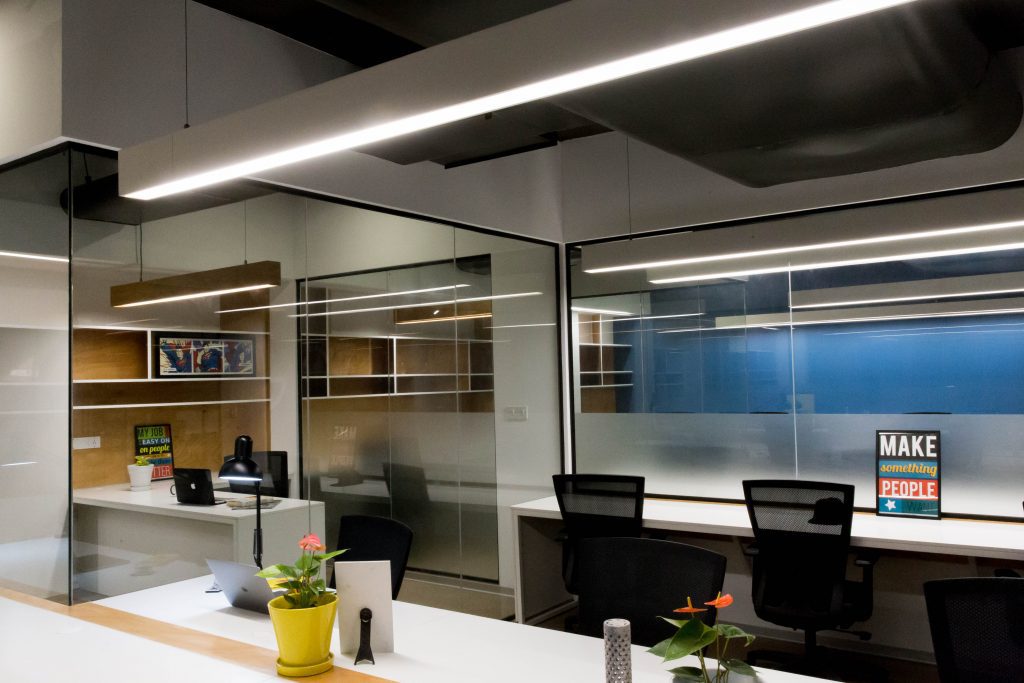 GoodWorks Design Philosophy
GoodWorks was started with a vision to bring the start-up and entrepreneurs community together, and we did so by adapting and focusing on best workspace designs that boost efficiency and productivity. We believe that Wonderful things happen at GoodWorks because the space invites a community to come together & thrive!
Common areas: Every GoodWorks coworking space revolves around a central courtyard or an amphitheatre or a large collab area. These areas are used by the coworkers for coffee/food breaks, meetings, events, recreation, fitness, wellness, & so on.
Amenities: At GoodWorks, we ensure coworkers unwind as much as they toil. Our amenities help them relax, focus on their work, and happily spend long hours. It's not just a workspace but is a wow experience.
Refreshing designs: Beautiful designs that are unique and bring a homely feel to the interiors—that's our USP. We achieve this with the choice of material, lighting, colours, use of wood, artwork, etc.
Automation: End-to-end office automation (IoT) is key to our sustainability model. Our office spaces take care of optimal usage of electricity and water.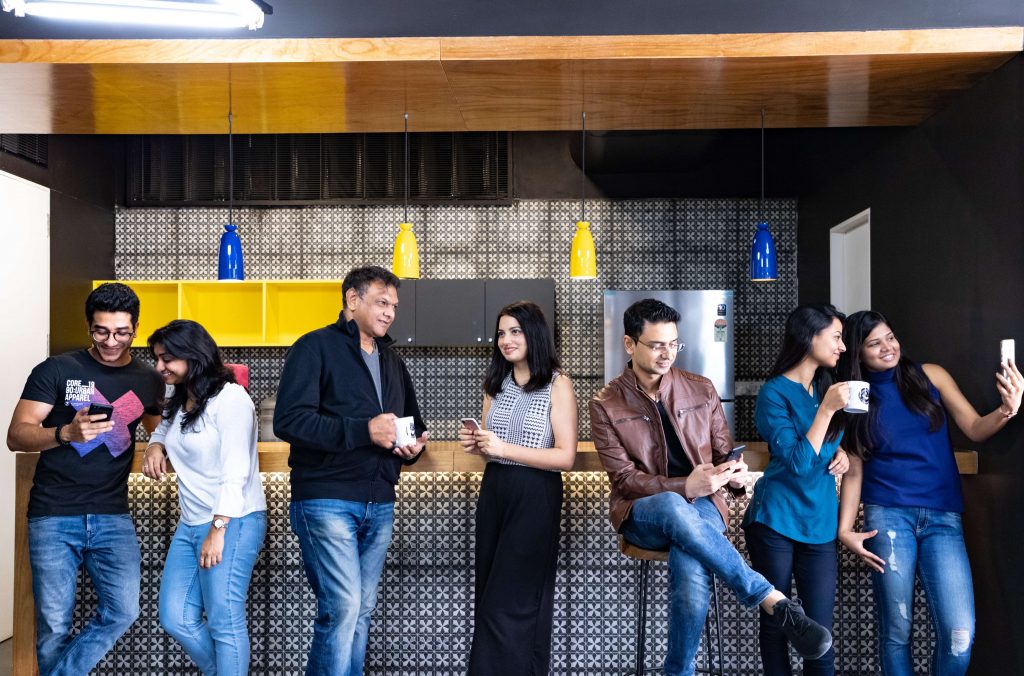 GoodWorks Spaces, enabling tech-driven community
GoodWorks encourages a tech driven community and GoodWorks HQ is the backbone of our community. This in-house AI-driven app helps coworkers manage all their bookings at ease. We also offer networking and facilities application for a seamless engagement and F&B services which can be used to ordered food on-demand from the app. With these value-add services, we intend to measure our success through building a thriving community that brings tangible benefits to our clients and coworkers.
Get in touch today for your Workspace or Office requirements.