Coworking Facilities at GoodWorks CoWork
Co workers around the world often complains about inadequate and sloppy facilities. At Goodworks CoWork, we have ensured that such complaints never occur and that colleagues appreciate the time they spend in our shared offices in Whitefield, Bangalore. Goodworks CoWork provides best coworking facilities in Bangalore.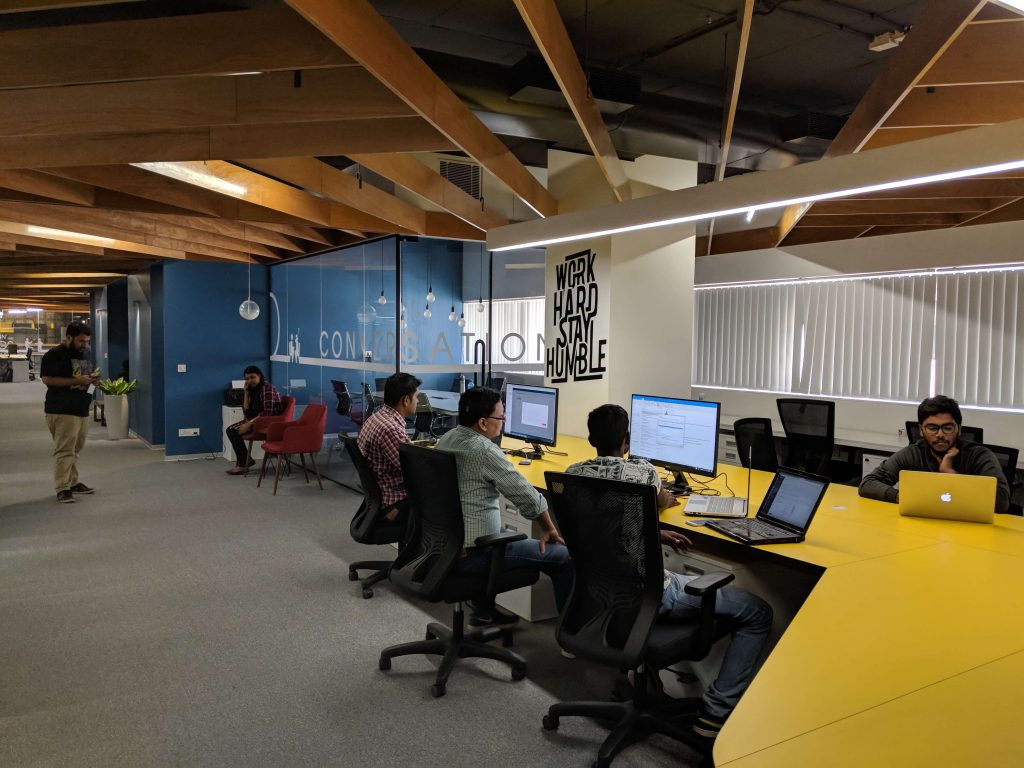 The facilities accompanying our office spaces are:
High-speed internet so you can sit back and get through your daily activities.
Individual storage units with locks to protect your gadgets and personal documents.
Ergonomic swivel chairs that give you a healthy sitting position and allow you to work efficiently with comfort.
Dynamic business lounge for organizing business meetings and for your personal time.
Round the clock camera surveillance for better security and immunity to loss of items.
Several plug-in ports to connect all your gadgets and equipment.
Save electricity so that even one second of your work schedule is wasted.
Value-Added Services:
An office space can be rented anywhere, but we have set a benchmark in providing the best value-added services for coworking office spaces in Bangalore. From a bustling computing location to internal benefits, GoodWorks CoWork sets the standard that others must follow.
Our Value-added services for shared office spaces include:
Internal printing and scanning options to eliminate all logistical hassles.
Mailbox to send and receive important business documents, checks and invoices
Expert advice on veteran technology on issues such as design, technology and funding issues
A professional address in Whitefield – the most sought-after computer center in Bangalore today.
Workshops, Seminars & Mentorship:

In addition to world-class facilities and value-added benefits, we offer insightful workshops and seminars by seasoned entrepreneurs and technology experts to broaden your horizons. So, do not expect another office space where you can work. Expect a fun, spacious, comfortable and work-focused shared space where you can learn while growing up.
Access events, seminars and investor presentations related to startup where you can learn and grow. In addition, better financing prospects by angel investors.
Collaborate with like-minded entrepreneurs and freelancers, which is one of the most sought-after aspects of the coworking environment. Being in an environment where people benefit from the positive energy and ideas of others is crucial for a startup to become big.
An opportunity to acquire entrepreneurial knowledge and industry knowledge through the combined experience of Sonia Sharma and Vishwas Mudagal.
Book Your Free Tour of our coworking space!