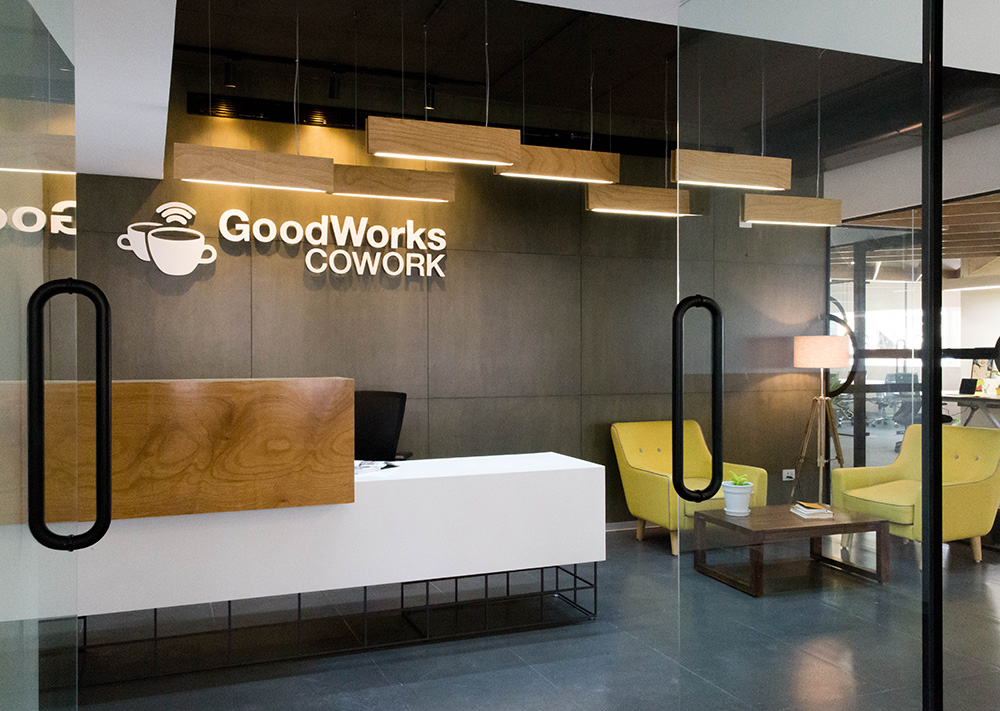 Are you the one who likes to have a personalised and dedicated desk at work? If yes, then GoodWorks Dedicated Desks are for you.
GoodWorks dedicated desk in Bangalore is a reserved workstation with desk, chair, and a lockable cabinet. Apart from 24*7 access, comfortable workspace, these premium dedicated desks come with some perks – hi-speed internet, access to meeting rooms, stationery, community events, concierge, cafes, and refreshing beverages.
Chose a desk, personalize as you like, make it feel home, and start your workday with all the positivity.
Explore our locations
GoodWorks Dedicated Desks in Bangalore
Ideal for entrepreneurs, freelancers, and small teams
GoodWorks dedicated desk in Bangalore is available with lockable pedestals or lockers
24*7 seat access
You can pay for seats on monthly basis, daily basis or hourly basis. You can choose your agreement tenures with no added restrictions.
Roaming membership – Choose to work out of any GoodWorks coworking centre in Bangalore
Features and Amenities
High speed internet: As you are nomadic, you may have to work from any available and desired corner. Worry, not! Our high-speed wi-fi reaches all corners of our center and we assure a seamless connection
Safety Lockers: A safe place of all your document and belongings
Meeting and conference rooms: Available on prior booking, a space for you to discuss and brainstorm or bring in your customers or vendors for a discussion
Cafe: Be closer to some delectable food items, after all great work comes through good food!
CCTV: A third eye to keep a watch
Centralised AC: Let us keep the vibe and heads cool!
Community Events: Get access to community events and build some meaningful connections
Mentorship: Get mentored by our co-founders – Vishwas Mudagal and Sonia Sharma and industry experts.
Protection from Corona Virus
The Hot desks at GoodWorks workspaces have been geared up to protect against the Corona covid19 pandemic with all the necessary disinfection measures, sanitizations, mandatory temperature checks, wearing masks and other necessary measures. Moreover, we ensure social distance and contactless service touchpoints as much as possible.