#MeetYourMentor Round Table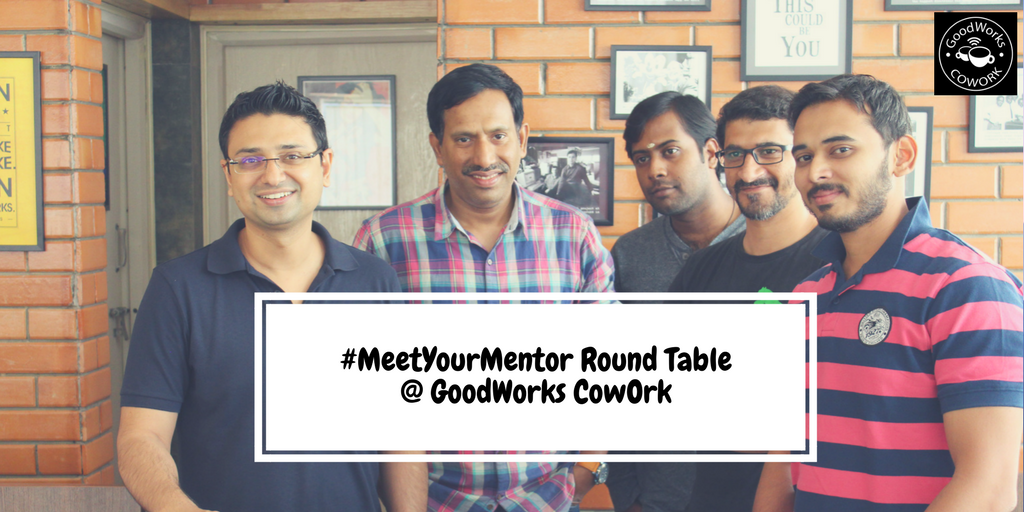 Do you need help with your startup?  Connect with our mentors – Vishwas Mudagal and Sonia Sharma at GoodWorks CoWork in Whitefield, Bangalore. Our mentors have over a decade of experience in both working with startups and setting up a startup. They've been through the arduous journey and in the process gained a valuable bit of experience and have created a large network of business partners. 
#MeetYourMentor Round Table is a fortnightly session in which our mentors will provide one-on – one mentoring to five start-ups and help solve their start-up problems.