Are you a small business, start-up, SME, or a budding entrepreneur who gets distracted while working from home? Are you looking for a daily dose of motivation to do better? Are you looking to provide a great first impression on your potential clients and partners? If yes, then shared office space is the place for you to be.
Shared office and coworking spaces allow SMEs, freelancers, start-ups, and budding entrepreneurs to reap the benefits of a traditional office at an affordable rate and great flexibility. The biggest benefit of a coworking space is that you will spend your days working alongside like-minded people and budding entrepreneurs from different industries. You will get a chance to cross learn and imbibe a wide variety of skills from fellow coworkers. This creates an atmosphere that encourages idea-sharing and partnerships that are not quite possible in a traditional office set-up.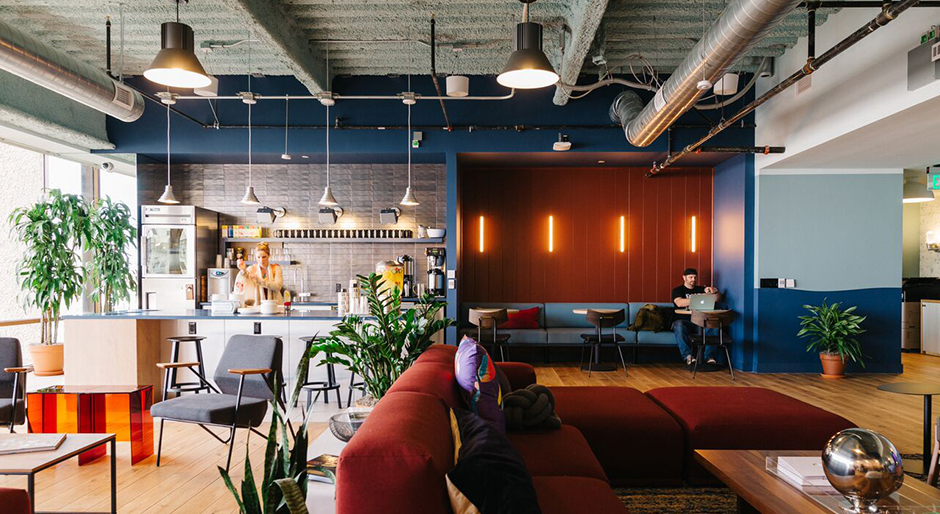 What are the basic deliverables of a coworking or shared office space? 
When you sign-up and on-board with a coworking or shared office space, you get:
A desk and chair (you can choose from the available options – hot desks, dedicated desks, cabin, etc)
Locker to keep your belongings
WiFi access
Meeting and conference rooms
Coffee and Tea machine
Printing facilities
Cafeteria
Security
Apart from these common perks, many shared office spaces provide many more additional benefits at cost.
Shared Office Space Options:
Dedicated Coworking Spaces
As many businesses are adopting the remote working policy there is an increase in the demand for shared office spaces. The aftermath of the pandemic has to lead to an increase in the number of freelancing jobs, start-ups, and budding entrepreneurs. This segment of professionals will opt to work from a coworking and shared office space.
Coworking and Shared office spaces are designed to add a cool factor in a traditional office space building with open desks, couches, conference rooms, and common areas. They provide the options to rent a dedicated and hot desk, private cabin, and managed offices. These options are available on a weekly and monthly basis.
The coworking spaces provide all basic amenities like beverages and snacks, security, mailing and reception service, conference rooms, etc.
Premium Coworking Spaces
Premium coworking spaces provide beautiful, elegant, spacious, and modern designs. The centres are commonly managed by community managers who are ever-ready to solve issues as they come up. They are a go-to place for corporates, start-ups, established businesses, SMEs, etc. All premium coworking spaces offer – mailing and phone services, regular networking events for members, valuable opportunity to grow through mentorship programmes, recreational facilities, etc. Premium shared office spaces help you elevate your brand image by enabling you to work out of a high-end and aesthetic workspace along with best-in-class amenities.
The carefully designed aspect of premium coworking space helps you work from a productive, positive, and stress-free environment.
Hybrid Workspace
A bit different than coworking office spaces, they provide a contemporary set-up for businesses of all kind. In a way, they are a common line between traditional workspaces and coworking spaces. They provide fluid and adaptable workspace as per the needs of the businesses. The hybrid solution offers space as a service wherein every detail is taken care of and businesses do not have to worry about anything. They offer a dedicated admin and facility team, kitchen pantry, conference room, and phone booths. They can either be in a standalone building or adjacent to a coworking space.
These were some of the trending shared office space options. You now know which suits your business requirements and which one should you choose. All of this help you spend more time doing what you ace at and less time worrying about office chores and management. Write to us at [email protected] or call +91-8088707700 should you be interested in experiencing working out of shared office space.