Navigating your path with a map is way easier than moving on your own. For entrepreneurs, the path to business success seems uncertain sometimes. That is the time when you can use famous quotes from successful leaders as your map.
Successful industry leaders have faced the same troubles as you do. So, when they say something, it becomes the gist of how they achieved their success.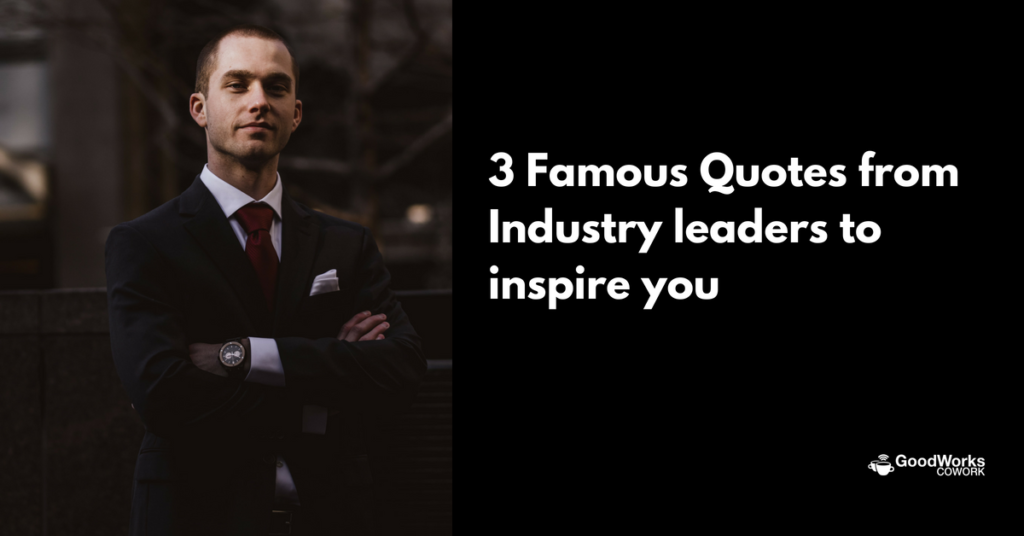 Here are three of the most famous quotes from industry leaders to inspire you in your journey:
"Your time is limited, so don't waste it living someone else's life" – Steve Jobs
The mindset of an entrepreneur never finds satisfaction in the shadow of someone else. You have your own ideas and thoughts about the business. But it gets difficult to pursue that idea in an office environment where everything follows the outdated methods.
In fact, startups owners also feel restricted in terms of decision-making in the initial phases. Convincing investors seems impossible sometimes, if they don't see the scope of success beyond the initial risks.
Steve Jobs is one of the greatest names who created his own industry in the market. His vision made him the man we all know about. So, keeping this quote from him in your mind can save you when you are afraid to make bold decisions.
"The biggest risk is not taking any risk. In a world that's changing really quickly, the only strategy that is guaranteed to fail is not taking risks." – Mark Zuckerberg
Almost every startup incorporates the digital market. In fact, the digital world has made business establishment and branding easier for entrepreneurs. However, the digital success of any business comes down this one quote.
With Facebook, Mark Zuckerberg has left no doubt that the digital world is open to new things. But if you look at the growth of Facebook, constant modifications have been a big part of it. The digital world is one of the most rapid markets in the world. And Facebook has kept on improving its place in that world. Not taking any risk can limit your ability to grow. However, it is important that you take calculated risks.
In risk calculation, you evaluate both the positive and negative outcomes of your actions. Then, you prepare yourself for the worst case scenario. This way, you feel comfortable about your decisions, even if they go wrong.
"It takes 20 years to build a reputation and five minutes to ruin it. If you think about that, you'll do things differently." – Warren Buffet
A brand is a brand until it holds its reputation in the market. It is all about perception. If your market perceives your business as an authoritative brand, it is not permanent. As an entrepreneur, you have to keep working to build your reputation. This includes the reputation of your products, services, officials, and employees as well.
Warrant Buffet says that it takes one bad decision or incident to ruin a reputation. So, you have to monitor your business reputation consistently.
Keep these three quotes in mind and follow a formulated path to success.