Every startup is born as an idea. To convert that idea into a product offering for the market, funds, investment, or money, as we mostly call it, is an essential requirement. Many growing businesses thrive in spacious, coworking spaces. The facilities and amenities at affordable packages help new entrepreneurs stabilize themselves in a short period.
When it comes to the startup sector, these businesses depend heavily on investments. The founders of most startups do not have a large sum of money at their disposal to kick-start their venture. With less money, the startup founders pitch their product to angel investors or even venture capitalist investors.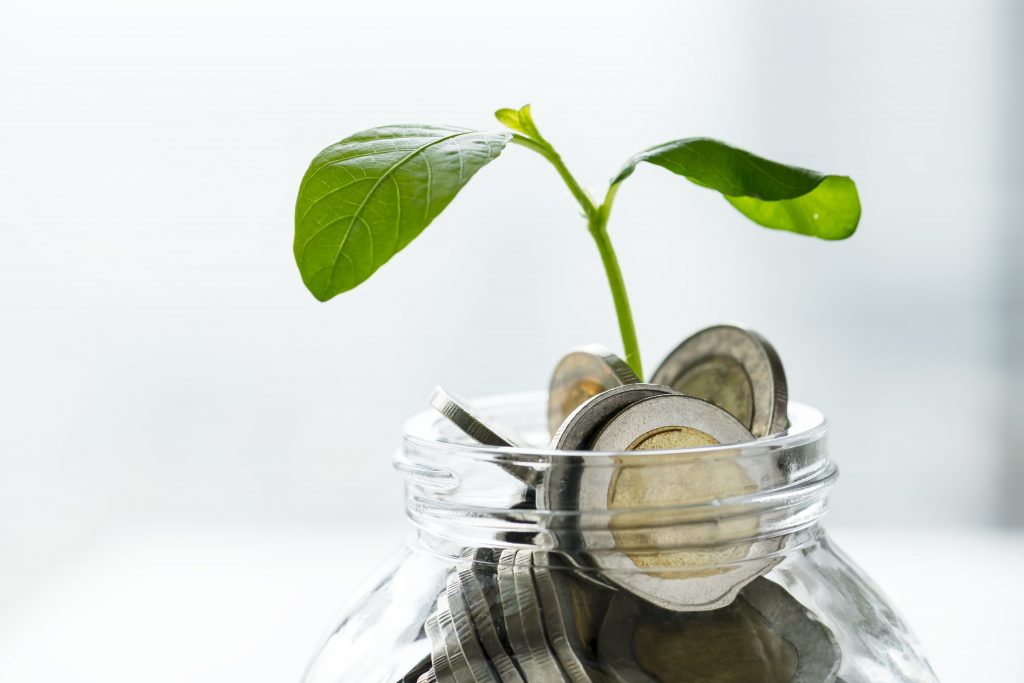 Pitching is a difficult task in itself. Getting it right will get your business a great deal of financial aid. If you get it wrong though, your business dream will go on the back burner till you find someone with the same vision for your idea.
Be it equity in the business or even business loans; any funding depends on two factors- growth and trust. If you think from an investor's perspective, investing in your business will be an essential deal for him.
This is the reason why you and your business need to include trust, among other essential factors in the essence of your business.
Two Things Investors Look For Before They Invest In Your Startup
If you succeed in developing a degree of trust in the mind of your potential investors, it is excellent, but still not enough. You may have impressed them during your meeting, in the presence of other co-workers, but that is just the beginning.
Investors will pool in their funds, and this is why they will look for a couple of important technical factors before they take a final call about investing in your business-
A CLEAR STRATEGY IS A MUST
No investor will even think of funding a business without any prominent strategy. As a business owner, it is imperative that you are sure about the way you want things to move ahead concerning your business operations.
Starting with those brainstorming sessions with like-minded enthusiasts in your coworking office, to keeping the show running on its own after becoming sustainable, you need to have a plan for every sort of situation.
With a clear strategy in place, the investors will get a whole idea about your interest in the business, and the final motive you wish to achieve with their fund boost.
THEY WANT TO BE AWARE OF YOUR STRENGTHS AND THE CHANCES OF LOSS TOO
The moment an investor shows interest in your business idea, there is just one thing he looks forward to- enjoying a sizeable chunk of consistent profit. How much the investors will make from their investment is an obvious question.
You need to be able to present your strengths healthily in front of the investors. The investors, however, will also make a note about the chinks in your armour- your weaknesses as well.
While profit is the ultimate objective, having the right kind of knowledge about the positives and negatives, the business may bring is integral to the long-term growth of any market.
The Tips to Guide You in Your Startup Funding
Pitching is an essential aspect to secure proper funding for your business. This is why it is best to be aware of all information related to the process of making a good pitch.
Here are some of the great tips for startup fund sourcing-
PRESENT YOUR BUSINESS MODEL
Many startup founders make their first pitch by trying to gain the sympathy of their investors; about how it was their dream and stuff like that. This has the opposite effect on the minds of the investors.
As an individual looking for funds, you must understand that it is all about the money. You will never sustain your business with stories, but a constant flow of money to get the necessary resources for your venture.
Present your investors with numbers, data & figures. Give them an idea about the profitability and the returns they can expect. About the profits, they need to be believable enough with you taking care of the questions from the investors.
Take a healthy amount of time to understand about the people you will be pitching. Get some research done, and have a pitch that they will be able to relate on a personal level.
Relating on a personal level does not mean diving deep with long stories, but a brief account of what motivated you to go for this particular business will help your investors understand you on a better level.
Many startup owners do not go for funding and look to make an initial impact on their own. The amenities and facilities they need are available at coworking spaces easily, saving them a lot of funds.
They do this because they want their potential investors to know about their venture from other people. While attracting investors on their own is never easy, the approach encourages a lot of improvement in the existing operations of your business.
You can definitely keep making a pitch from time to time, but continuously improving your offerings is one of the most significant assets you can have for your startup. Also, the collaborative culture of a coworking space is conducive to help your business stay on the path of growth.
NETWORK SENSIBLY AND EFFECTIVELY
Undoubtedly, the benefit of networking comes above everything else when it is about a coworking space. Once the habit of networking develops in you, the same practice may prove to be crucial while you pitch to your investors as well.
Investors definitely hear out a lot of pitches, but adding them to your LinkedIn profile and making a short pitch there itself is not going to work. The key here is to develop a gradual and sensible relationship through networking.
Be aware of who you meet during many of the seminars and events hosted by your coworking office. Your chances to meet someone on the same page as you is way higher here, for a product you want to offer to the people, and also has the financial resources to fund you.
All you need to ensure is a tremendous and constant stream of networking.
If you're a startup, entrepreneur or small business owner and truly passionate about your venture, GoodWorks CoWork provides an opportunity to such clients to apply for funding with us. Not only that,
these selected startups will receive intense mentoring and training over a period of time so that they iterate rapidly.
GoodWorks CoWork comes with a bunch of more such benefits. Be a part of our clientele & benefit from these "Never heard Before" value additions!