The coworking industry has been one of the fastest-growing sectors in the last decade. It now occupies more than 12-13% of the commercial real estate space in India, according to FICCI. According to estimates, by next year, over 13 million people in the Asia Pacific will work out of coworking spaces, especially India. This article explores why the time is ripe to invest in coworking spaces.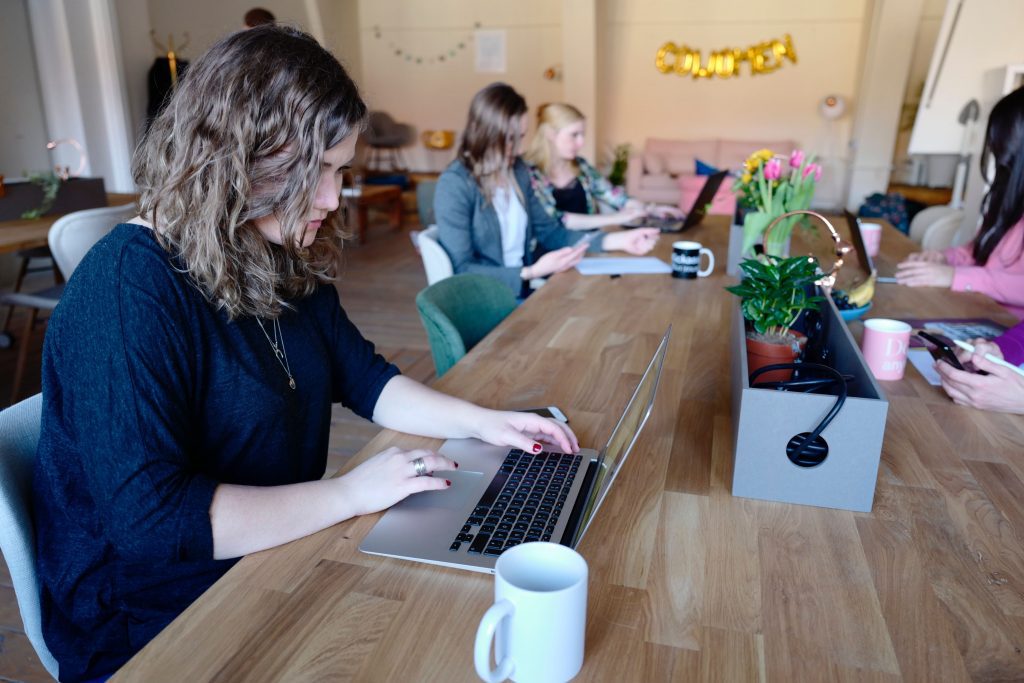 The shift towards corporate use of coworking spaces
The greatest challenge faced by the coworking industry in the past has been irregular occupancy vis-a-vis regular operational costs. The employment generated by the gig economy can be quite seasonal sometimes. Thronged by freelancers and startups who face a dynamic environment, coworking spaces traditionally have always found it a challenge to maintain optimal occupancy. However, the industry has recently attracted the eye of more prominent corporations and firms who have brought a lot of stability and regular occupancy to coworking spaces.
Corporates have registered as much as 15 – 25% savings when choosing to go with a coworking space rather than traditional offices. Apart from cost, it saves a lot of time and human resources, since a new office requires things like hiring administrative staff, establishing IT infrastructure, utilities, purchasing furniture, expensive electronic equipment like printers, servers, etc. Coworking spaces, on the other hand, have all the most expensive state-of-the-art facilities pre-installed and expertly managed, which means companies can enjoy an upgrade on their existing facilities, without taking the risk of purchasing all the infrastructure by themselves.
It's no surprise that, according to projections, over 40% of the global demand for coworking spaces will be generated from bigger corporates. It is currently an opportunity to capitalize on this and make investments in the coworking industry.
The shift towards premium value-added services
The rising demand from corporates has allowed coworking spaces to scale up their operations and offer a range of premium services. According to a leading investment and real estate management firm Collier International, there is high potential for growth in the coworking industry in areas such as hospitality management, amenities, and value-added services. The sophistication of clients has increased demand for value-added services such as in-house catering, dedicated on-call IT specialists, and special cab services. Grooming services like mentorship programs, business consultancy, and networking events are especially popular and appreciated amongst today's hyper-connected and innovation-driven professionals. All these services allow the coworking industry to expand beyond just renting out office space, but create products and services which can add value and earn sizable profits. For an investor, this is especially great news as this means more significant profit margins, diverse sources of revenue, and higher Returns on Investment (ROI).
Coworking spaces are becoming bigger
Leading consultancy firm in the real estate sector, CRBE notes in its recent report that the avg. area of offices rented by coworking spaces is increasing over five times from 20,000 to more than 100,000 sq. ft. It comments that this shift towards larger spaces reflects the amount of investment potential and the underlying confidence of the market in the coworking industry. In terms of the total area occupied, JLL Research has found that the total area occupied by coworking spaces in the top 7 cities in India more than tripled between 2017 and 2018, from 1.1 to 3.4 million sq. ft. There is an abundance of investment being received by the industry currently, which is evident from the fact that almost 80-90% of the coworking spaces in the market have commenced business only in the last two years. CRBE forecasts this trend will continue, especially now that corporates have entered the coworking space both as a customer and an investor.
Shift in Business Relationship with Property Owners
Majority of coworking spaces operate by entering to long term leases with property owners to rent out the office building, which is then made into an office space by developing the interior, purchasing furniture, and required equipment and hiring managers and support staff. Naturally, this presents a challenging business model because it requires a lot of capital and a long-term regular lease. In contrast, clients can be quite seasonal with periods of sub-optimal occupancy. With experience, the industry has overcome this challenge by bringing in landlords as business partners who can share in the profits. This is a win-win solution for both parties. Landlords can earn a lot more profits than just rent alone could provide during the business season. For coworking spaces, they get discounts on rent when occupancy is low, and the landlords quite often agree to install extra features such as fit-outs and additional furniture themselves after being made business partners.
Favorable workforce demographics:-
India has one of the highest numbers of educated youth in the world, with the majority of the population under 35 years of age. It has been well-established with many surveys that millennials prefer coworking spaces to traditional offices because of two significant advantages. One, coworking spaces provide an open office system rather than cubicles, which promotes a free working environment and inter-departmental collaboration which brings agility in decision making. Two, coworking spaces due to the sharing of resources provide extensive state-of-the-art electronic equipment, and best ergonomic amenities, which are at the top of the priority list for India's tech-savvy young workers. Coworking spaces are also networking hubs that provide professionals to interact with a wide variety of people from different organizations and expertise. In a survey conducted in 2018-19, close to 80% of the professionals interviewed reported that interaction with people in coworking spaces have increased their professional network and created new business opportunities and ideas. According to estimates, by 2025, more than 65% of the workforce will comprise of millennials and Gen Y. Initiatives like work-near-home systems are being implemented across more and more offices which allows full-time employees to work from coworking spaces in close proximity to their home, as the younger workforce highly prioritize flexible working arrangement and less commute-time. There is thus a steady demand for coworking spaces projected in the future, and in the  present time its an opportunity to make investments before the market saturates.
If you are looking for state-of-the-art coworking offices in Bangalore, connect with us at Goodworks. We are one of the market leaders and awarded as the no. 1 coworking space by popular vote. We have offices in prime locations like  Whitefield,  Indiranagar,  Electronic City, Millers Road,   Manyata Tech Park, Outer Ring Road(Sarjapur- Marathahalli) and  Varthur-Whitefield.
Book a Tour with us or sign up for a One Day Free Trial Program.