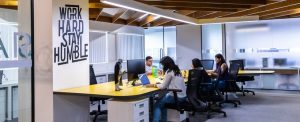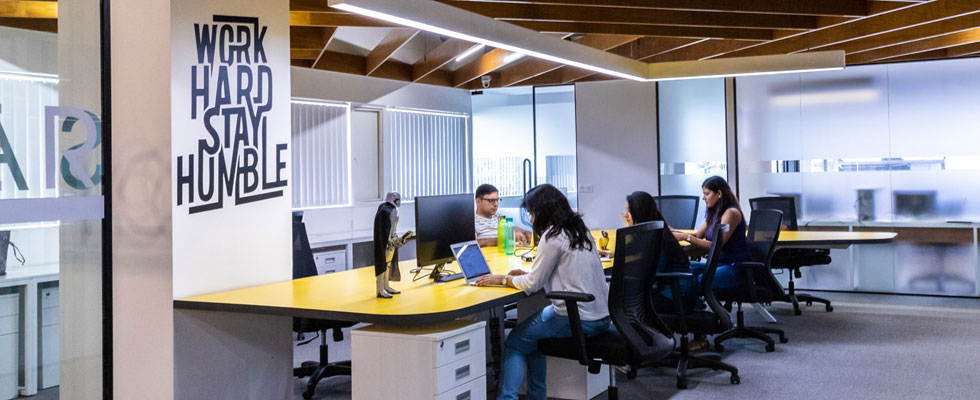 With every passing year, the number of shared office spaces all across the globe is increasing. And as the pandemic accelerated the growth of work from home culture, it has further led to the popularity of coworking places. Now you must be thinking, how? As its 2021, and shared office spaces are just not meant for renting a place to work. Rather the entrepreneurs, freelancers, and startups now know the real advantage of working from a shared office space. From being a comfortable workplace, it also provides other perks such as networking opportunities with other like-minded people, attending seminars and workshops, etc. For instance – If you are residing in Bangalore, you must experience the premium facilities of GoodWorks CoWork, one of the largest coworking spaces in Bangalore. 
What is leading to the growth of coworking spaces? 
Many factors are leading to the growth of coworking spaces. Let's discuss them in details here –
Enterprises are embracing this culture
The enterprises are taking up a considerable amount of share in the coworking segment. The reason being the flexibility of the space, working environment and many others. The large enterprises are striking long-term deals in the shared workspace to get the best out of both! They get a professional working location and all the amenities and the lively environment of a shared space. As in GoodWorks Spaces, we have eminent clients like BMW who have taken space in our coworking location.  
Customer Focus
Another reason why coworking spaces are becoming popular is the customer-centric approach that people get from them. No one likes working from an old shabby place; rather, anyone will feel motivated to work in a well-arranged environment. Along with the look and feel of the place, you also get all the amenities that you require while working. As GoodWorks Spaces takes care of your end-to-end working needs and can also customise things for you as required.   
Comfy Furniture
Coworking spaces give you the infrastructure and furniture that make your stay comfortable. No matter how comfortable our homes are, we lack the complete office set-up available in shared spaces. This makes them all the more popular among youngsters as they get a lively environment that boosts their productivity. And this stress-free place, makes them love their work even more. 
Social Events & Meetups
Coworking spaces host seminars, workshops, and even networking opportunities that most freelancers and entrepreneurs love to attend. These social events help to gather new insights and make connections in the industry. These meetups give a chance to meet & connect with a wide variety of professionals. It provides opportunities to connect with industry professionals and that eventually helps everyone to grow. 
Flexibility
A coworking place provides much more flexibility than a traditional office and even our homes. It allows you to choose your work desk, as per your choice and getting the facilities and customization, etc. All these are hard to get in the conventional offices. It is especially beneficial to freelancers because they want to enjoy the flexibility in their office space to feel more comfortable.
The Final Thought
As the coworking trend is emerging, it brings in more and more freelancers, startups and even enterprises to choose it due to the amazing benefits they get in their budget. Started with 50 seats in 2017, GoodWorks Spaces now has 8000+ seats at 10 locations in Bangalore. GoodWorks Spaces enjoys a phenomenal occupancy rate. Over the years, GoodWorks became a preferred workspace choice of many startups, entrepreneurs, corporates, and MNCs because of its USPs like – Spacious workspace (60-70 sqft per seat), productive and functional design, B2B focus, and customization. DO you want to get more information? Please speak to our team and get your queries answered.