Serviced Office Space in Whitefield, Bangalore
GoodWorks Cowork offers the most elegant and well-furnished serviced office space in Whitefield. Serviced Offices are best suited for people in higher posts, who need to be constantly on the phone for confidential conversations. An office space in one of the premier locations in Bangalore will instantly accelerate your chances of a successful pact with your clients and business partners.
People who use GoodWorks CoWork office spaces come here for the positive environment and the open culture we follow. Opportunities to interact with like-minded people and explore ideas and new concepts are just a few aspects that prompt people to work here. Also, having so many people around who are working hard to grow big can have a positive impact on you as well. Unlike a traditional office, serviced offices in coworking areas consist of members who work for a wide range of different companies, ventures, and projects. There is little direct competition or internal strife, hence, they don't feel that need to put on work persona to fit in. Working amidst people doing different kinds of work can also make one's own work identity stronger as well as get to know the mechanics behinds various other technologies and verticals.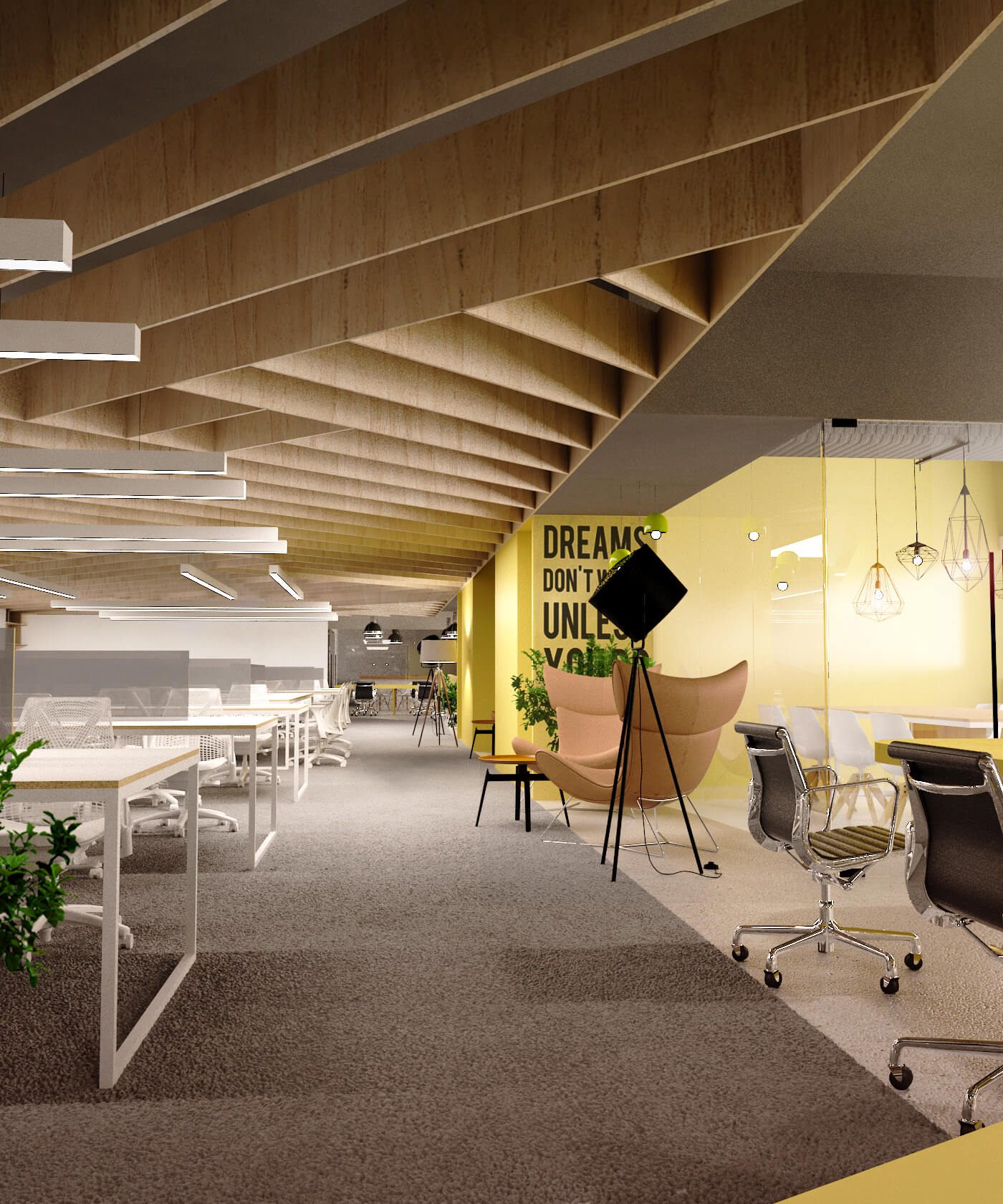 Workspace/ Ambience:
Conveniently located in the heart of Bangalore's IT hub, Whitefield which is one of the most sought out locations in the IT sector in India. An address here is sure to get you noticed. 

A Professional business environment where you can focus completely on your business goals and a good opportunity to mingle with other budding entrepreneurs.

Fully furnished office space with ample natural lighting built in a way to enhance productivity round the clock. With motivational images and quotes from famous startups all around, you can be sure that you will be always in the right frame of mind. And if that doesn't help, there's a fully stocked canteen open at all times just in case you are one of those people who needs good food to gear up into the right frame. 
Value added Services:
Get expert tips and advices from veterans tech experts and designers for your projects.

Avail basic administrative services such as mailbox, couriers and organised documentation.

Get office services such as printing, scanning and dedicated telephone lines.

Dedicated security staff and efficient maintenance staff to ensure a comfortable work schedule.

Storage facilities with lock systems to secure your gadgets and personal documents.
Technological Support:
Super fast wifi for smooth flow of your work.

Electricity backup allows hassle-free operation throughout the working hours.
Unique Benefits:
Mentorship & Guidance from serial entrepreneurs Vishwas Mudagal & Sonia Sharma which is unique only to GoodWorks Cowork.

A unique opportunity to collaborate with a diverse group of start-ups/ freelancers and entrepreneurs from many parts around India.

Opportunity to attend workshops/ seminars/ investor pitches and other start-up events that are regularly taking place at our parent company, GoodWorkLabs, and other organizations.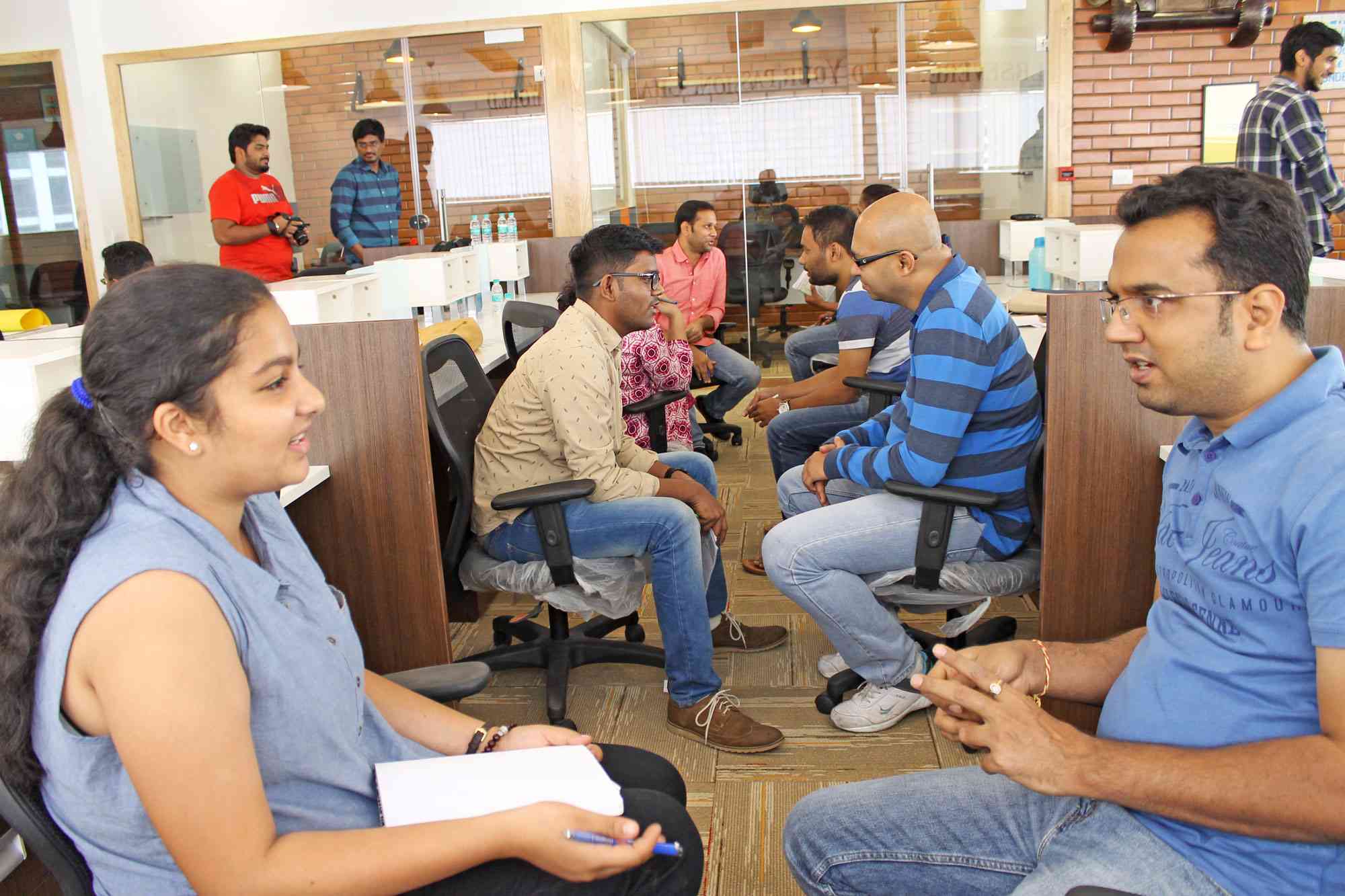 GoodWorks CoWork – An Ideal Location
GoodWorks CoWork is an initiative to provide world-class shared office spaces. With an office space in Whitefield, you'll have the advantage of being in the middle of the technology boom in Bangalore. Apart from being able to work at a unique coworking hub, you'll also have the opportunity to learn and seek entrepreneurial advice from serial entrepreneurs Sonia Sharma and Vishwas Mudagal, the founders of our parent company, GoodWorkLabs.
We're in the IT Hub of Bangalore
We're located in Whitefield, the IT Hub of Bangalore. It's the business center for Multi-national companies, software firms, mobile design & development agencies and other service providers. Whether you're a start-up, a freelancer or an established business; working out of our coworking space will open up new business opportunities for you.  You'll have easy access to clients and prospective partners with high spending potential within a 5 km radius.
Your search for world-class serviced office spaces ends here!
Come join us today!