Private Cabins For Startups
Are you looking for a quiet space in a startup community where you can go about your business without any hindrance or disturbance?
Do you want the best technological facilities and administrative amenities as you focus completely on the task at hand?
Do you want your own private cabin in the IT hub of Bangalore?
GoodWorks CoWork is the answer to all your needs.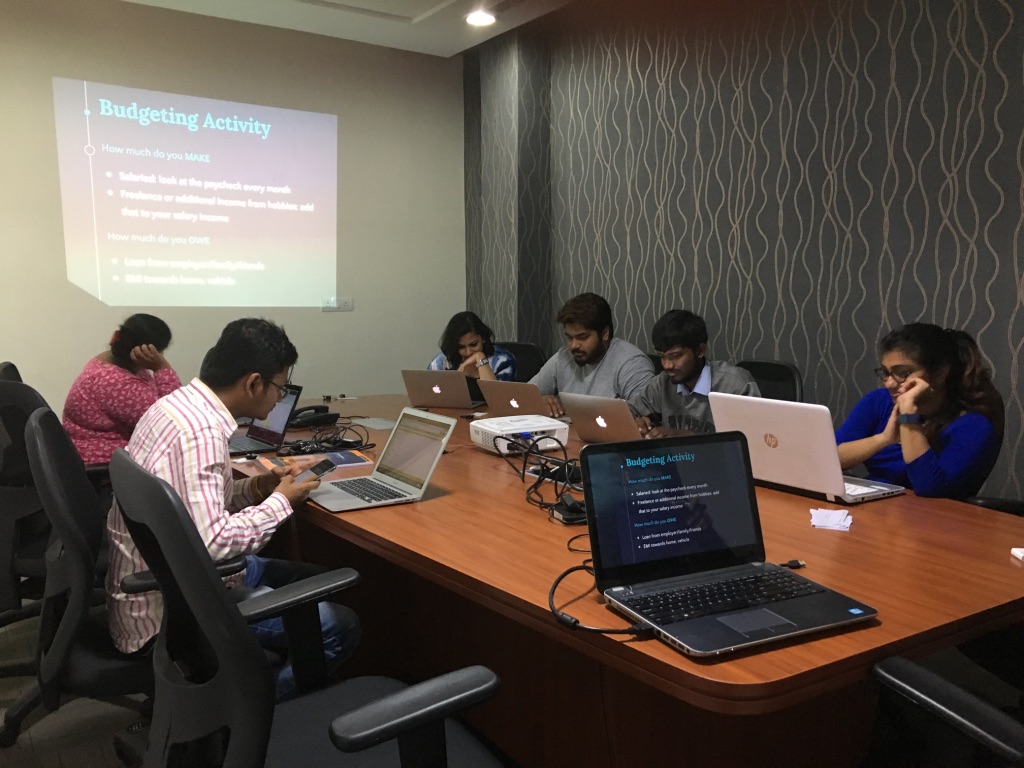 An ideal coworking space provides a range of high quality, fully furnished executive of private cabins designed for all kinds of small, medium sized to large corporations. Private cabins along with a wide range of administrative and support services at your command.
GoodWorks CoWork provides you an efficient and productive work environment and all you need to start work immediately. Additionally, with our flexible and efficient Furnished Offices, you have the flexibility to scale up or down, over night.
What we provide:
Private executive cabins, shared or open-plan workspace, with 24-hour secure access

A fully equipped, customizable office space with the state of the art technology, ready as soon as you are

Committed and specialist support from our helpful teams

Meeting Rooms, Board Rooms and Video Communications available when you need them.
Why GoodWorks Cowork?
What makes us one of the most reliable cost effective and efficient office spaces in Bangalore is our location, our amenities and our unique benefits. GoodWorks Cowork is simply the best coworking space in Bangalore not just because of the fully furnished office space and facilities, but because of the ambience and a unique chance to meet exciting entrepreneurs.
The GoodWorks Private Office Advantage:
Privacy:

Keep your phone conversations with clients and vendors private inside your personal space and interact with like-minded individuals in your own personal time. This will give you time and space to manage collaboration with other entrepreneurs and handle your personal operations efficiently.

Ambience:

The Private office spaces are well furnished with a 'coffee shop feel' to it to keep you in the mood to work. You get more storage facilities to store your personal belongings. The walls look less like a wall and more like a motivational space to work out your ideas and implement them.

Concentration:

There will be times when you need absence of noise when handling high pressure situations or development of an idea. A personal atmosphere enclosed with your personal belongings enables better concentration.
The facilities accompanying our office spaces are:
High speed internet so that you can sit back and breeze through your day to day activities.
Individual storage units with locks to keep your gadgets and personal documents safe and secure.
Ergonomic swivel chairs that give you a healthy seating posture and allow you to work better.
Vibrant business lounge to carry out business meeting and for your personal time.
Round the clock camera surveillance for better security and immunity to loss of items.
Multiple plug ports to connect all your gadgets and equipment.
Electricity backup so that you do not waste even a single second of your work schedule.
Complimentary beverages to keep you going throughout the day.
Value Added Services:
An office space can be rented anywhere, but we set a benchmark by delivering the best value added services for coworking office spaces in Bangalore. Right from a professional location to in-house benefits, GoodWorks CoWork sets the norm for others to follow.
Our Value added services for shared office spaces include:
In-house printing and scanning options to keep your worry off logistical hassles.
Mailbox facility to send and receive important business documents, cheques, and invoices.
Expert advice on technology from veterans on matters such as design, technology and funding problems.
Professional business address in Whitefield – IT hub of Bangalore which is most sought out in today's era.
The composition of our private cabins is structured in such a manner so as to keep the entrepreneur in you alive and always striving for excellence. The trending and hip interiors for the youngster in you combined with the work group around will allow you to push your limits, day after day.
We're proud of every new entrepreneur who decides to work from our coworking space and take it upon us to promote each member throughout all our networks and contacts. So, it does not matter if you've just developed a new product or added a new client to your list, keep us posted and we will spread around the message. Even our parent company, GoodWorkLabs started small and today, we are a huge name in the IT market. So, now we are providing the entrepreneur in you our coworking spaces and virtual offices, and our exposure in the market to grow bigger and better.