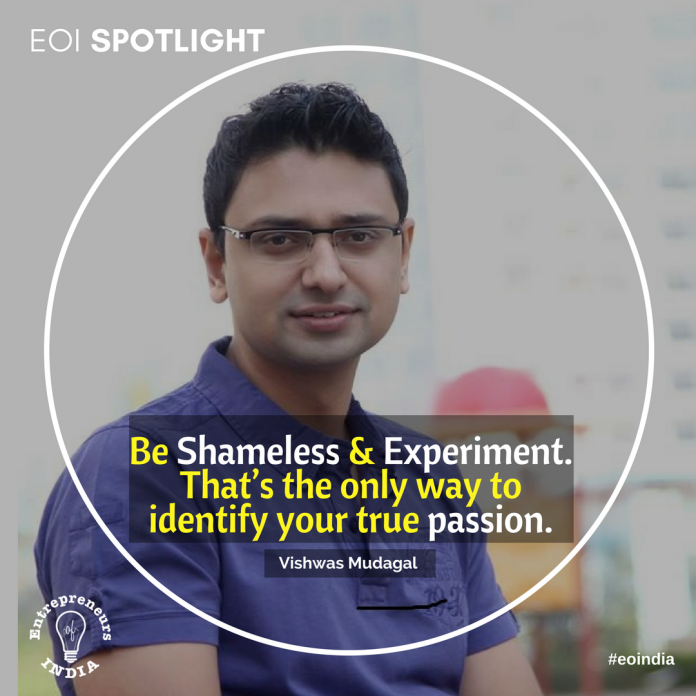 The team at Entrepreneurs Of India online publication has written a lovely article about our co-founder Vishwas Mudagal and the GoodWorks CoWork Office space. Here's a small excerpt from the coverage:
Meeting the man, author, entrepreneur, visionary and speaker – Vishwas Mudagal
The magnificent interior of GoodWorks CoWork leaves a lasting impression on every visitor. It's designed to motivate your entrepreneurial genes!
It's a space that blends profound creativity with entrepreneurial passion. There's a unique touch everywhere.
You might be wondering:
Who's the brain behind this killer coworking space?
Meet Vishwas Mudagal, co-founder, GoodWorks Cowork. He's a serial entrepreneur, best-selling author of the book Losing My Religion, angel investor and motivational speaker.