The recent health crisis due to COVID-19 pandemic has lead to the disruption of our everyday lifestyle. The way we work, live, and relax is all set change for at least a year or so. People will want to be socially distant and have contact-less experience in all social places. Workspace being a host to multiple people, it needs to change the way it has been functioning earlier. While health care organisations and government have made recommendations, tenets and landlords of commercial office spaces are working to create best and safe workspace environment when people return to the office.
From traditional high-rise offices to premium coworking spaces, and tech-parks to managed offices, it is likely that employees will be greeted by a variety of changes. They are ought to see major and minor changes when they finally start going back to their offices, desks, and meeting rooms.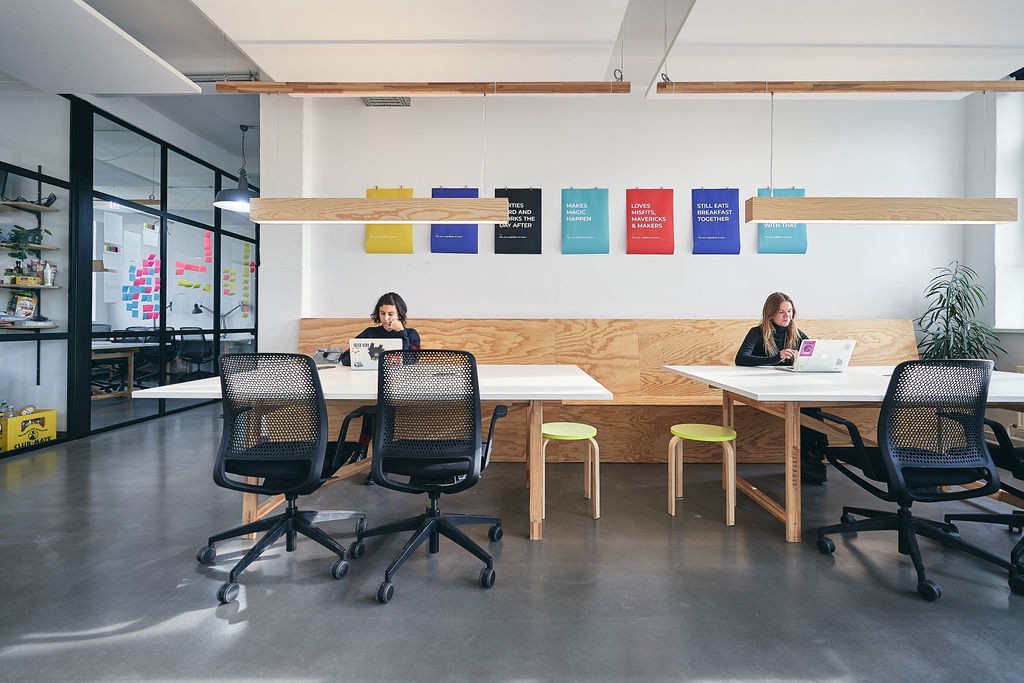 As we are here anticipating about the aftermath of COVID-19 pandemic, let us take a closer look at the key trends majorly driven by the pandemic that is here to stay for some time:
Spacious Workspaces
Social distancing and contact-less experience is the need of the hour. Even at the workspace. Therefore, the individual desk area is only set to increase with fellow workers seated at a distance. This will avoid all the unintended contact that happens each day at work, thereby reducing the chances of contamination and infection spread. Furthermore, the offices will now reduce the workstations and remove unwanted pieces of furniture to make more space and add distance. Unlike traditional offices, many premium coworking spaces already provide a larger area for distance working.
Flexible Work
Limiting the number of people at work will be a strategy that many companies will follow. Businesses have started calling only key people to office or when required. With lesser people at work, the probability of infection spread is lesser. Many coworking and shared office spaces have Flexi or hot desk options for employees to work out of their workspace depending upon their needs. This way the business can also reduce their workspace cost as these options are cost-effective.
Remote Working 
Employees located at far off localities from their office will be reluctant to use local transport options as the contamination rates are higher. Hence, businesses will look to adapt remote working options for such employees. Employees may work from their home or out of a coworking space nearest to their home. Considering that there are many coworking options in the city, this will only encourage organisations to adopt the policies of remote working
Lesser Usage of Meeting Rooms
As the aim is to avoid contact, many meetings will now be done through teleworking applications like Zoom, Skype, Airmeet, etc. Organisations many also look forward to having a more engaged way of working while employees are seated at their desk or working from home. Also, there is no doubt that all one-way discussions will now be emails.
Balancing Work & Life
Working from home, remote working, and flexible working options shall employees to focus both on work and life with lesser stress and more productivity. An employee who feels safe at work will be less stressed and anxious thereby going back home happy. Also, due to the emerging work-from-home concept, many businesses have now understood the true value of 'safe working' as it only and only increases employees' productivity and performance.
If you are looking at a workspace that is spacious, hygienic, and safe, then GoodWorks is the place for you and your employees. You may contact us for requirements related to dedicated desks, hot desks, private cabins, and managed office spaces at [email protected] or call +91-8088707700.