Coworking spaces were started as a project to bring working communities together and help them grow and thrive. Keeping the community engaged was and is the main focus of all coworking spaces. Having an engaged working community can help employees increase their productivity, upskill, stay motivated, and relax. This has been fairly possible by hosting an array of events at the coworking spaces – food fests, beer bashes, round-table discussions, stand-up comedy, fitness break-out, etc. But how does the coworking space keep their community engaged when they are not physically present at their premises?
It has been almost little more than two months that most of us are away from our work desks and are working from home due to COVID-19 lockdown. During times like these, companies must take care of their employees by keeping them engaged and motivated. While companies and business do their bit, many coworking spaces have invested their efforts in keeping their community alive, engaged, and happy during this lockdown phase.
With the boom of technology, it is possible for coworking spaces and organisations to keep their community active. The events that once happened at the courtyards of the coworking spaces have today shifted to the cosy homes of coworkers through online teleworking platforms like Airmeet, Zoom, Skype, etc.
Building a community has always been a key focus of GoodWorks. Therefore, to keep them active and engaged during the time of COVID-19, we started GoodWorks Masterclass, an assortment of hand-picked webinars and workshops for GoodWorks community.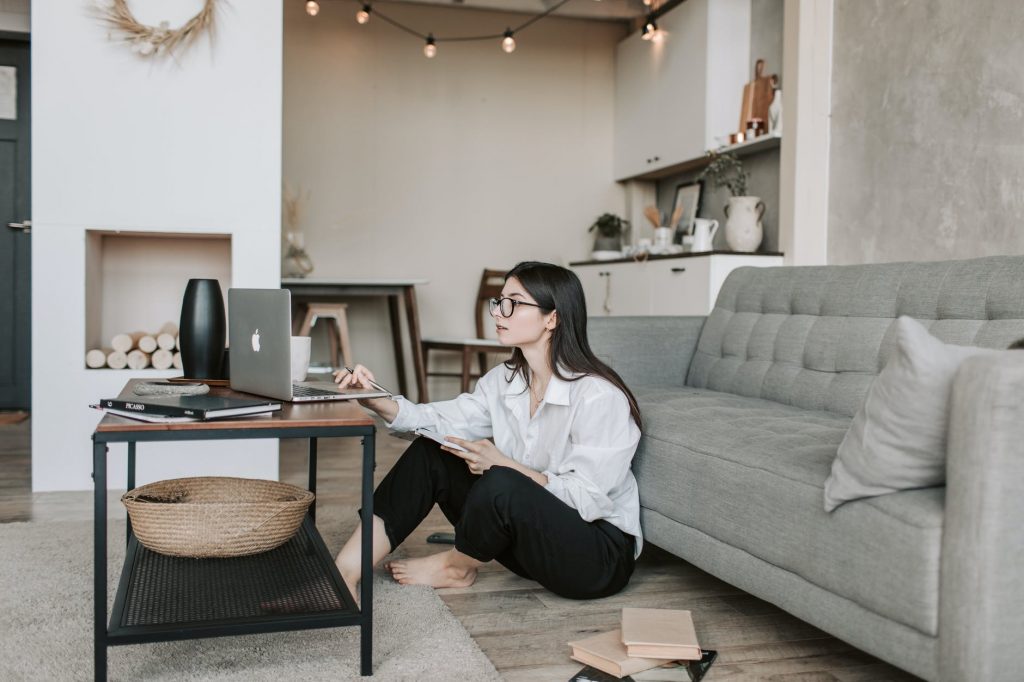 Today let us look at the three key virtual workshop or webinar themes that can help the community be active, hooked, and happy:
Be Fit
In the last few weeks, we all have witnessed a great shift in our lifestyles. From doing work from home to work for home, we all have been subjected to a sedentary lifestyle. But you can't blame it, as you have ample amount of options to be active and fit even while you are at home. Having an inactive lifestyle can cause physical and mental imbalance, thereby taking your health to a toss. Today is the time when being fit and healthy is more important than ever.
We at GoodWorks had recently hosted a Pilates Workout Session with Prajakta Date to help our community workout from home during this lockdown and get some adrenaline rush for them to work, relax, perform the daily chores better.
Be Mindful
Being at home all day long and consuming COVID-19 news updates can be saddening for many and can cause panic in few. Having a mind with running thoughts can make you feel anxious and panic. Therefore, now is the time to invest in being mindful and training your mind to be calm for you to understand the ground situation better. A cluttered and anxious mind can make you feel dejected and decrease your productivity.
GoodWorks had hosted a session on dealing with physical and mental stress with Nevidita Awasthi in the Masterclass series. The session helped people to understand the relationship between mental health and physical pain.
Upskill and learn
Working from home cuts down on the time that you take to travel to your work and back home. Also, being at home during weekends provides you with some more time for yourself. What can you do of this time? What better than investing it in learning, upskilling, and brushing your creative mind? Picking up a new skill, excelling your current skills, and thinking out of the box can help you release stress, and build a personality of your own. Continuous learning and skill development keep you on par with your industry colleagues and competitors. Thereby, helps you reach your career or professional goals much faster.
As a part for GoodWorks Masterclass series, we had Dr. Radhika Jain who helped our community to think out of the box, and see problems as opportunities by applying theatrical skills in professional life. We also had, Our CEO Vishwas Mudagal share some insights on skill development and online learning through special episodes of his popular web series – AskVishwas.
GoodWorks had always been and will be a brand that keeps its community at its core and does all that is possible to foster and nourish it. Should you be wanting to be part of this ecosystem, then connect with us at +91-8088707700 or mail your requirements to [email protected].