When you start a new venture, the excitement is very high. But the highs can soon turn into lows without clear thinking. The modern business world is all about competition and success. Whether it is a small startup or a big company, success is everything in any venture.
Let us look at the top 10 factors that are vital for creating successful business firms: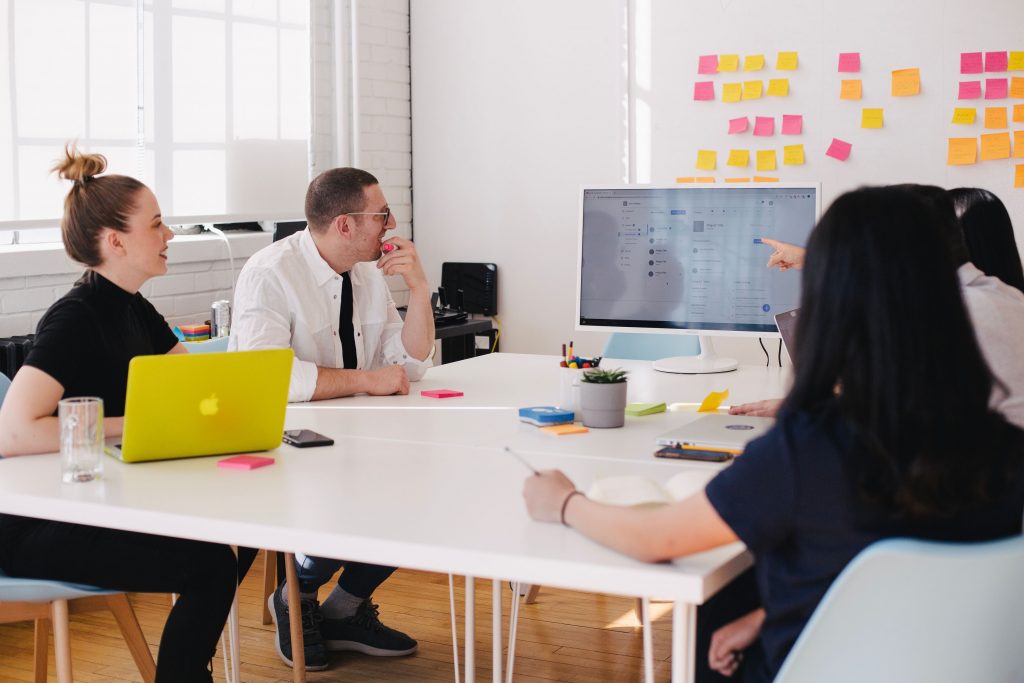 A brilliant concept
A business or startup venture begins with a brilliant idea. The concept of your business has to be relevant in today's world. Those ideas which are past their sell-by date will not provide a profitable business at the outset. The idea creator has to have full confidence and practicality in his creation.
The idea or concept should also be useful in the marketplace. It should ideally offer a solution to a contemporary problem. At the concept stage, you also have to conduct a feasibility study. Be sure that the product or service is both efficient and relevant.
The package is essential. The concept, as a whole, cannot reach the audience. The way you showcase your product is critical too. You may have a brilliant idea, but it falters without salesmanship. Come up with a near-perfect plan to sell it in the marketplace. Be practical and prepare to hard-sell the idea, if plans do not fall into place.
Visionary leadership
A leader is someone who dares to be a visionary. He should have the ability to sit on a perch and look far into the future. The leader should not back off by the rhetoric or realities of the past. He must be committed to implementing his idea by taking all possible calculated risks.
What are the ideal characteristics of a successful leader? He is resilient and has a passion for proceeding with the project. He does not display rigidity, mistrust, and lack of focus. Instead, he communicates his concept with a great deal of gusto and spirit.
Success is not always in numerical terms alone. A visionary person does not just start a company. He also creates a visible impact on society and the environment at large. His contributions to the business world also include ethics. This ethics and social participation create a competitive edge for any startup to fight in this cut-throat business world.
Effective teamwork
A successful team always drives a powerful organization. A group of likeminded people can work wonders as a team. Whether you look at a primitive tribe or an IT startup, teams are everywhere. Teamwork is essential for achieving the desired targets. In simpler terms, synergy is more efficient than energy.
An individual may not see threats and opportunities. Whereas, a team rarely misses out on these challenges. A well-knit group can come up with an immediate response to threats. They not only take on the competitors but also boost company morale.
Take the example of an upcoming software firm. The team leader or manager can form pairs. A pair of programmers can code better than a single coder. This pairing concept is also useful in weeding out bugs during the initial phase.
A larger group of 4 to 8 members form a full-fledged team. They share the burden of responsibility and ease the manager's stress. In the software context, they can handle different modules or components of a large-scale project, reducing the time taken.
Capital and investments
A brilliant idea should not be in incubation for a long time. It has to take off in the best possible manner. And, you require capital to get any project off the ground. Working or startup capital is essential in the initial stage of the project. It helps you pay the bills.
Not everyone who aspires to start a new venture, finds investors. Some entrepreneurs have to struggle for extensive periods. Those who hold their faith and strive hard will eventually find a financial backer. Otherwise, you can always depend on personal and family assets.
You should also consider the option of taking a bank loan. Once you have the investment in hand, be careful of the cash flows. Spend judiciously on hiring, office space, permits, inventory, and licenses. Allot funds for manufacturing, marketing, and other expenses.
Efficient business plans
Coming up with an effective startup business plan is no child's play. Some detractors will strongly oppose your initial plan. Trust your instincts, and do not listen to their unwise suggestions. You should know where to seek suggestions. A mind that listens to all for suggestions can rarely come up with a plan. A good, solid plan is capable of turning dreams into reality.
An efficient plan should have the audience in mind. It also helps the entrepreneur by acting as a road map. Your business concept is not your plan. The road map to how you expect your idea to reach millions and earn a profit is a plan. You need both long-term and short-term plans. Take help and come up with a properly formatted plan.
Do a little bit of research to make it perfect. A good manager always strategizes after conducting marketing research. He talks with partners, potential investors, customers, and employees. A well-written plan is not only readable but also useful.
Impeccable execution
A good strategy has to be powered by capable management. An experienced manager knows how to execute a plan to perfection. Remember, a business is about people first. Having a powerful team of committed professionals is the key to success.
Build this A-grade team and make them execute the plan for each department. The professionals will make up for any deficiencies in the planning stage. Do not go on perfecting your plan, wasting years just in planning. However, you should never entrust a top grade plan to a low-quality team.
A good execution strategy incorporates a holistic view. It takes care of the products, services, customers, and their satisfaction. It also builds up sales, marketing, and promotional events. Building a strong customer base is also part of proper execution.
Market factors
Timing is one of the most critical factors in a successful startup. Getting the market factors right is not the same as luck or providence. It involves the human agents at every single step of a durable process. Also, timing is not to be confused with predictions or trends.
A startup company has to sell its products or services. So, a positive environment is essential for your product. Planning is vital in such an effort.
The market situation also has to be taken into consideration. You cannot launch a product when the stock market price is nose-diving. However, this decision has to be balanced by looking at the potential for growth. The broader environment view is critical for a successful outcome.
Always on heels
In the final analysis, success or failure cannot be predetermined. You have to be on your toes all the time. Be ready and alert with a quick response to any unforeseen actions or events. You do not have to be restlessly loyal to your business establishment.
Be cautious and mix well with the team members. Do not entrust too much responsibility to inexperienced team members. Be a leader and solve all internal conflicts. Enter the market at the right time with your products and services.
A company that has taken off needs daily management. You cannot sit back as problems related to products, employees, and customers crop up. A good entrepreneur takes on these challenges with a positive spirit. He acts as a team leader and responds speedily.
Marketing strategies
A new business venture requires marketing like a fish needs water. A company has to be nurtured and raised like a plant. Creating a brand image is also very important in the long run. Work to a plan and implement strategies that achieve specific marketing goals.
Stand apart from the competitors by cultivating a sharp image. A strong brand identity firmly establishes the company in the marketplace. And, it makes your product seen as a legit player by interested consumers, competitors, and investors. Highlight your uniqueness and USPs without coming across as overbearing.
Startup ventures usually make a rookie marketing mistake. They get carried away by the initial success and fail to consolidate. Those who seek success should never rest on their laurels. Send out a consistent message across multiple channels to stay in business. Build a robust network of like minded personnel to increase your market share.
Business growth and expansion
A startup venture takes off if the products are saleable. Those products and services that do not fit into the market will fail. Even those startups that have initial success see a slump within a few years. So, it is essential to be on your guard all the time.
Turning an idea into business success is a cause for celebration. But to scale up and plan for business expansion is consolidation. Every business owner has to come up with a priority list of growth chances. He or she should build a progress strategy from a position of strength. Build long term customer relations and increase your share of profits.
Take care of these essential considerations and march forward. A positive outlook and innovative push will bear fruits. Let these key factors guide you in facilitating success for all the stakeholders.
If you are looking for state-of-the-art coworking offices in Bangalore, connect with us at Goodworks. We are one of the market leaders and awarded as the no. 1 coworking space by popular vote. We have offices in prime locations like Whitefield, Indiranagar, Electronic City, Millers Road,  Manyata Tech Park, Outer Ring Road(Sarjapur- Marathahalli) and Varthur-Whitefield.