It is a fact that man is a social animal. From time immemorial, he has been living in a society. No doubt, socializing has many benefits like mental alertness, general well-being, and improving communication skills. Indeed, maintaining a healthy relationship with co-working neighbors has some inherent benefits both for the individual and also for the business house.
Interested to know how to build up the rapport with people in the society or the co-workers? Then read on and find out: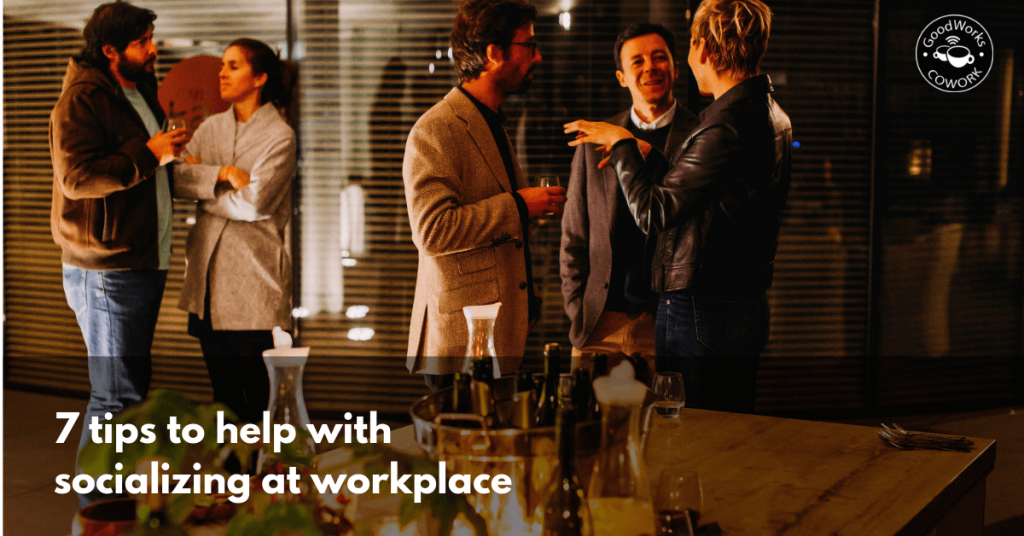 Keep It Simple, Silly (KISS) is a great rule to follow. Just start greeting whoever you come across. Remember the difference between a man and an animal is SMILE. You can make a beginning with a simple but cheerful smiling face. This is a gesture to express that you are ready for socializing.
Try to remember the names of your co-workers, especially their first name. However, follow calling the co-worker with the name as per the prevailing social practice. This will immensely boost the working atmosphere in an organization. In the initial days, this will try to overcome the identity crisis.
I am sure many of you would have come across people "reacting" before the conversation is completed. You should prepare to "understand" and not"react" without listening to the whole conversation. The hasty response to a discussion leads to many strained relationships.
You should not shy away from your co-workers. Whether you volunteer to help or when you need some help from them, you should not hesitate. However, remember the boundaries while helping others or seeking help when you are not very close to them. Otherwise, it might lead to some misunderstanding with your team members.
You have the choice to arrange a social event like a birthday party or a blood donation camp or any small get together on any occasion. Alternatively, you can take part in any such social event organized by a co-worker. This would help in building a healthy relationship with co-workers.
You should try to make yourself available when someone seeks your help in certain jobs where your expertise lies. At the same time, once you commit a deadline for any task, be serious in completing the job on time. If it is not possible, try to explain to them in a polite way that you may require some more time.
This will be the last straw. While speaking with your co-workers, never ever boast of the things you did at the office. If someone asks, you can put in subtle tones along with some humility that would be endearing to listeners.
To conclude
In addition to the above helpful pointers, you may chalk out some more tips depending upon the people in the workplace. This will help you to adapt and improve the situation for the mutual benefit of yourself and for the organization.