Apart from the staff salaries, companies have to invest a big amount in setting up a traditional office. The lease, utilities, service management and other elements require large investments. This is what makes traditional office spaces really expensive for business leaders.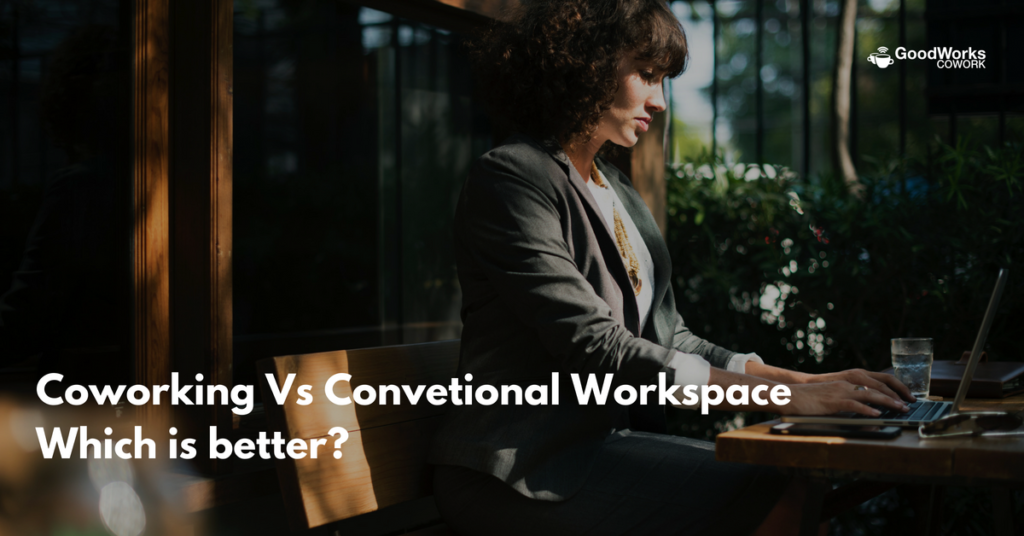 On the other hand, Coworking spaces have become a modern-age solution to reduce the cost of office spaces. They provide convenient workspace in a cost-effective amount. However, business leaders come across the decision to choose one among coworking vs conventional workspace.
Hence this article presents all the pros and cons to help you make your decision.
Coworking space- What is it?
Coworking space is a shared office where different workers can share one office. Such facilities have grown all over the world. The rise of entrepreneurs has made coworking spaces more valuable as they provide an easy office set up.
Pros of a coworking space
Budget-friendly: Every startup requires financial management. Hence, entrepreneurs try everything to keep the expenses low. A coworking space can help in that department, as you get a fully-furnished office space without making unnecessary investments.
Exposure to professionals and recourses: For entrepreneurs, problem-solving is a daily task. A shared office area allows them to connect with professionals and gather resources without wasting too much time. The variety of resources also improves the creative ability of professionals.
Better than work from home: Freelancers feel bored and unproductive working from home. A coworking space allows them to socialize more and bring excitement to their professional life.
Cons of a coworking space
Distractions: if not selected wisely, a shared office can present various distractions. The design of office and the habits of other workers matter when selecting such an office.
Lesser control over facilities: The availability of facilities depend on the quality of space you obtain. Limited storage area, signage, and other restrictions can stop you from fulfilling the business requirements.
Conventional workspace- do you need one?
A conventional workspace is different from a shared space. You decide the design of the space, furniture, and style. Plus, your ownership of the space allows you to control the office efficiently. But it comes with a price.
Pros of a conventional workspace
Ability to customize: In a conventional space, you get the right to change the facilities according to your preferences.
Following your own culture: Work culture differs from business to business. If you own the whole office, you can party, work or celebrate a success.
Cons of a conventional workspace
Huge investments required: You have to invest a big amount in the beginning. Plus, such an office requires regular investments for maintenance.
Permit issues: Getting your own office is only possible if you receive certain permits and register with relevant authorities.
Wastage of resources: Most conventional offices face the problem of wasting space, accessories, and facilities.
So, now, you have gained a clear picture of Coworking and conventional workspace. Align your business goals with the pros to make the right decision. Think about the costs, quality of facilities and efficiency and choosing a workspace type.