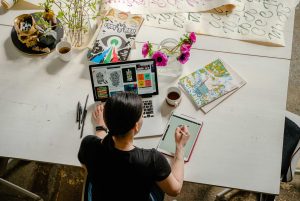 Generation Y, also known as millennials, are individuals born from the 1980s to the 2000s. As per the Pew Research Center, millennials constitute above 1/3rd of the total workforce. However, they also occupy about 65% of the international coworking memberships.
Are you wondering why millennials seem to prefer coworking space as their choice of work environment? For this, you need to understand that technology was at its peak when the birth of the millennials took place. Naturally, these people are tech-savvy and crave to break the conventional office structure. With their need to have more freedom and work without restrictions, generation Y seems to display a preferential likeness for the coworking spaces.
Reasons Millennials are opting for the flexible way of working
There are several reasons that explain why millennials choose coworking spaces for working. Check out the list of reasons to understand their thought process more.
Availability of technology
The availability of technology and the latest devices make coworking spaces more likeable for millennials. High-speed Wi-Fi, printers, scanners, whiteboards, efficient video and audio equipment, etc., enhance the appeal of these workspaces.
Diverse work environment
A work environment that is both entrepreneurial and diverse makes millennial enhances their work productivity even more. It is also the perfect chance for them to know more from professionals in other fields. Gaining a mentor is not out of reach in these places.
Reduced costs
It is true that traditional workspaces cost a lot more than coworking spaces. In coworking spaces, you only pay for what you need. That way, you can save excessive expenses and instead focus on the resources that you actually need. Moreover, you also have the option of renting specific rooms for occasions. For instance, you can book the meeting room for one day.
Fewer responsibilities
In coworking spaces, individuals have fewer responsibilities. For instance, they don't have to worry about the maintenance or cleaning of the building. Moreover, they also don't have to worry about paying the utility bills on time. Also, the availability of weekly or monthly leases makes coworking spaces more popular.
More networking opportunities
With ambition and creativity soaring high, millennials love the opportunity to develop a network or enhance their already established network. Coworking spaces bring diverse professionals together. In community events, you can know each other and create personal and professional bonds.
Increase in flexibility
The 24/7 availability of the coworking spaces makes them flexible. This, in turn, entices the millennials who prefer to work on their own time. With no conventional timings, coworking spaces have become an absolute favorite for Generation Y. Now, they can work whenever they want without the need to maintain any schedules.
Favourable locations
Urban-centric locations of the coworking spaces make them perfect for millennials. With the ease of transportation and multiple establishments within reach, they can explore the city and work with equal vigour. That is why most coworking spaces are built in urban areas instead of the countryside.
Conclusion
These are the reasons that millennials prefer to work in coworking spaces. Apart from low costs, these places also offer excellent networking opportunities and offer a sense of freedom that traditional offices cannot. That is exactly why the popularity of coworking spaces is on the rise. If you want to have an exceptional working experience, you must contact the best coworking space provider in Bangalore, GoodWorks CoWorks. GoodWorks has amazing coworking spaces present at all key locations of Bangalore. Contact the team here!