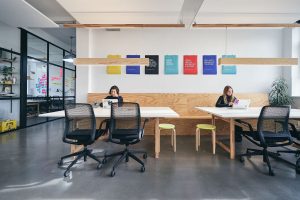 Are you bored working at the same cubicle from your office every day? Does working from home feel monotonous and zap you out of energy? Here, coworking spaces come to play. These are working spaces that offer professionals a much more flexible yet fun working environment. You can increase work productivity while reducing stress and anxiety.
Ten questions to ask before booking a coworking space
Before you opt for a coworking space, you must know various aspects. It ensures that you don't make the wrong decision. Here is a list of questions that you can ask –
What are the amenities that the space offers?
Different coworking spaces offer various amenities. Some of the most common ones include Wi-Fi, furniture items, printer, audio and visual equipment, coffee, etc. However, you must check out the amenities offered carefully before making any decision.
Can you increase space or rent another room?
Yes, you can rent another space whenever you need it. However, the space you want is subject to availability. For that, you will need to get in touch with your community manager and relay the need. You can even book conference rooms when needed.
What is the price gradation?
There are numerous price tiers that you can get in a working space along with amenities. It is to make sure that you can choose the right one as per your needs.
What is the working culture of the space?
The working culture of the coworking space must be active with zealous participation from all members. If you get a warm working environment, it will have a positive impact on your work.
What are the other businesses that co-exist in the space?
Some coworking spaces focus on renting to specialized groups. For instance, you can find coworking spaces dedicated to developers, artists, or scientists. It is mainly to ensure that all community members benefit from the working environment.
How can members contact the community manager?
There are different ways that community members get in touch with the manager. While some rely on technology, others offer an in-house manager. That means the manager is always around to help you immediately.
Why is the space different from others?
If you are confused between two coworking spaces, then you need to take a look at the services. Find out what is unique about each space. However, the most vital point is that you need to choose the space that benefits you the most.
How can I solve my queries?
Most coworking spaces have a manager to handle all the unexpected problems that might arise. Moreover, some also have self-service options for fast solutions.
Are day passes available?
Different coworking spaces offer day passes. It is the perfect opportunity to scope out the place and see if you can work from there without making a big financial commitment.
What are the timings of a coworking space?
There are no specific timings of a coworking space. The flexibility is what makes the coworking space appealing to professionals.
Conclusion
These are some of the questions that you must seek answers to while booking the coworking space. It is vital that you conduct necessary research before making any decision. There is no reason to feel regret after paying the fees. However, to make sure that you gain work productivity, you must choose the best coworking space provider. For this, you will need to conduct proper research. Only the best coworking space can offer you the right working environment, increasing productivity and giving you more satisfaction. That is why you must opt for the best coworking space. Check out GoodWorks coworking spaces and get a professional space to work. For more details, contact the team here!