The Startup Bubble
In recent years, the Indian startup ecosystem has really taken off and come into focus on its own—driven by factors such as massive funding, consolidation activities, evolving technology and a burgeoning domestic market. The numbers are depicting—from approx. 3000 startups in 2014 to a projection of more than approx. 11000 by 2020, this is surely not a passing trend. It's just a revolution. And in India, it's will change the way the markets are working today.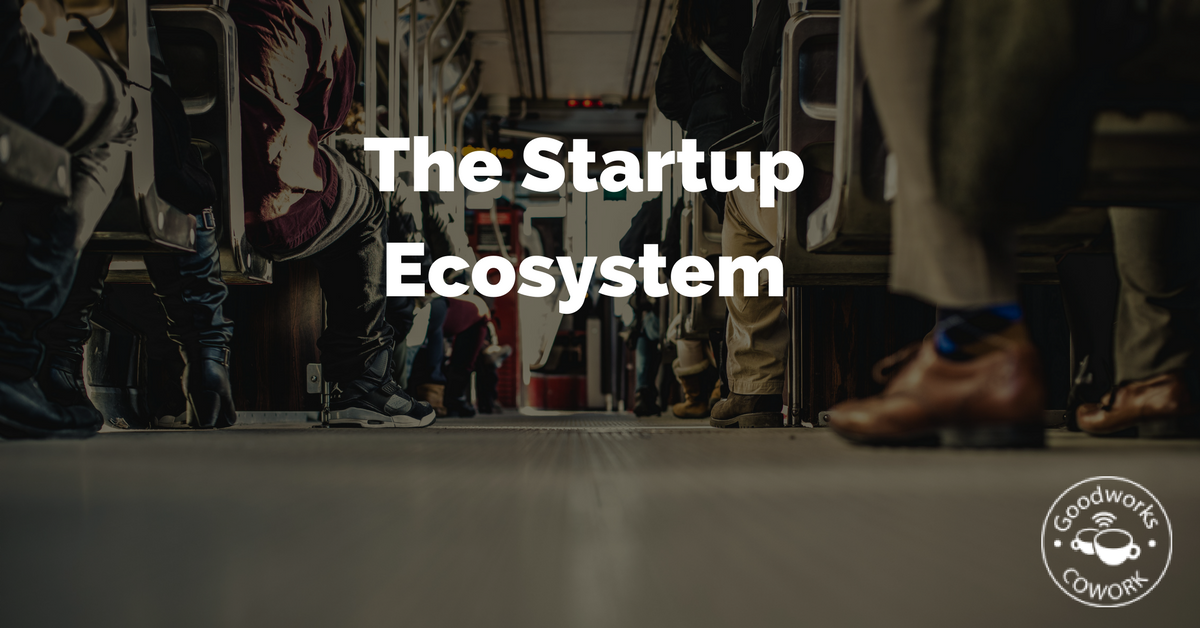 A lot of startups in India have entered into the industry either unearthing an entirely new market or through gaps in existing markets or product lines. Although there are various successful startups that are growing rapidly and changing how an existing industry works in the process like Paytm, Redbus, InMobi , Housing.com, Zivame, AdPushup to name a few. This listing is not only exhaustive but it also serves as an appetizer for delving deep into the world of the Indian startup ecosystem which is the 4th largest on the entire planet.
In India, startups have given rise to more start-ups. Enablers, accelerators, and incubators are firms providing start-ups with growth advice and decision-making tools. From advising on government policies to act as market catalysts, they grow the maturity of young ventures. Enablers like iSpirt and NASSCOM brought together key stakeholders of the ecosystem including startup accelerators, incubators, venture capitalists, angel investors, support groups, technology corporations, and mentors. Simply, their main aim is to provide funding and support for start-ups.
The legendary Jedi master Yoda once said, "Do. Or do not. There is no try."
While the words may have been used in a different context, India's rising entrepreneurs are continuously preaching and doing the same. Entrepreneurship is a game of patience, persistence, and diligence, which would even impress the likes of Yoda. Today, India is a hotbed of such players like no other nation.
India's startup system has grown remarkably over the past few years. Government programs such as Startup India and Make In India have played no small parts in this growth.
The environment of entrepreneurship in the country has improved so drastically that it's difficult to imagine that barely five or seven years ago, entrepreneurship was not a favored choice of career. On the other hand,  entrepreneurs today are setting up ambitious projects with a confidence hitherto unseen.
Here, we should take a step back and appreciate how far the entrepreneurial world has traveled in India and evaluate how far it has yet to go. The number of tech startups operating in India increased from 3100 in 2014 to 4750 in 2016 – an almost 60% rise, despite the mixed economic scenario during the period.
The start-up ecosystem is gaining traction in India. There has also seen a substantial rise in government support. Significantly, 13 states and union territories have established specific start-up policies and the ecosystem is witnessing a 40% year-on-year growth in the number of incubators and accelerators.
What is more encouraging is the fact that this growth has not been dictated by the issue of gender. Women entrepreneurship has seen considerable growth. In fact, unlike in established businesses, female entrepreneurs are a significant part of the startup ecosystem.
Swati Bhargava of CashKaro is one such entrepreneur, who founded the company in 2013 in India with her husband Rohan Bhargava after setting their first startup, Pouring Pounds (a cash-back business in the UK). As the Indian e-commerce market began to mature, Swati and Rohan Bhargava set up CashKaro in India. It is now the largest platform of its kind in India.
With tie-ups to more than 1500 brands and counting, even business mogul turned investor like Ratan Tata have noticed and invested in the Business-to-customer (B2C) start-up. It is entrepreneurs like Swati who can inspire capable young women in the increasingly modernized Indian workforce.
The example of CashKaro, however, isn't truly representative of the role women play in the Indian startup ecosystem. While it can be said that there has been growth, the growth itself has taken place on too small a scale. For example, the percentage of women entrepreneurs in the tech industry was reported to be 10% at the end of 2016, up from a paltry 6% in 2014. In this respect, the progress India has made is eclipsed by the distance it has yet to cover.
Amidst all this, a positive development is an advent of and growth in 'green entrepreneurship' (entrepreneurial ideas that seek to solve environmental problems). With a sizeable portion of the Indian populace still lacking access to electricity, there is thus, a huge potential for renewable energy.
While some green start-ups such as Fourth Partner Energy seek to address this demand for energy, others aspire to benefit the environment in other ways. For instance, D&D Ecotech, an initiative that supports the adoption of rainwater harvesting, and Waste Ventures, a Delhi-based startup which produces organic compost from the waste from dumpsites, are changing the rules of the game in their own innovative ways.
Indeed, no matter how you look at it, India's entrepreneurial scene seems to be better than ever. Government and international organizations alike are investing in innovative ideas. New incubators and accelerators are improving this enabling ecosystem, and startups are making good use of the resources that are increasingly being provided.
Stories of success inspire the youth to act and work to bring their own ideas to fruition. In fact, it's encouraging that many startup founders in India are aged below 30 years.
When one looks at the startup scene from afar, it's easy to forget that the big players weren't always household names. Overnight success stories rarely expose us to the hardships and failures that entrepreneurs face before their first major success.
Therefore, the importance of two oft-mentioned but seldom-practised qualities that make successful entrepreneurs need to be emphasised – diligence and determination. These words are often used synonymously. In my opinion, however, the key difference between them is that while diligence implies 'practice', determination is a 'state of mind'.
Entrepreneurs determined to reach the top of the mountain achieve their goals through diligence and perseverance. Innovators across the globe exhibit these key qualities. While I feel that our education system isn't focussing enough on making young entrepreneurs, the students in educational institutions are forming clubs and societies based on the topic of entrepreneurship and focussing on cultivating qualities needed to create entrepreneurs.
These clubs and societies cater to students who seek to explore the spirit of entrepreneurship, practice diligence and cultivate determination. The presence of these formative clubs and societies, therefore, complement the more mature entrepreneurial world. Moreover, the discussions that are encouraged in these spaces is vital for educating the entrepreneurs of tomorrow.