Hire From The Talent Pool In India
Talent is not limited to a few silicon valleys or developed countries. Talent is an inherent part of nature and can be found everywhere. A lot of software talent is found in Bangalore owing to the SEZ's, educational institutions and the booming economy. 
So, why is your software company limited only to resources in your country where the employments costs are quite high? Why don't you have access to talented engineers and designers in Bangalore, India?
Why don't you get access to talented engineers and designers in Bangalore, India?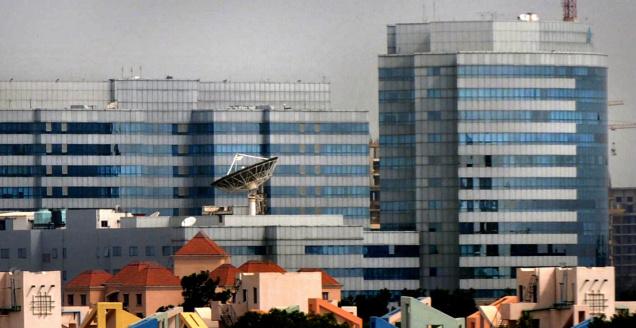 The largest software companies in the United States have established offices in Bangalore for years, and their teams of hundreds of highly-talented IT technicians are churning quality products day in and day out.  Some of these companies include Google, Facebook, LinkedIn, Microsoft, IBM, Yahoo, Cisco, MobileIron, Qualcomm, Intuit, Adobe, Citrix, Dell, and HP to name a few. 
One common aspect amongst these companies is: they are very large, with teams in Bangalore consisting of a huge team of skilled IT professionals. 
Let's evaluate what a software company needs to have access to the talent pool in India. There is a lot of complexity involved in running a business in a foreign country as a foreign investor. Registering your company as a foreign subsidiary or entity in India and setting up an office is a lengthy and cumbersome process. You would be looking at many months of work that will distract you from your daily operations. Unless your company builds a team with at least dozens of engineers and designers, it will be a waste of time. So, when you have a big pool of talent at low costs, waiting to be tapped by you, will you let it slide away or find a solution?
The solution is simple.
Setup your Office In India with the help of GoodWorks CoWork. 
GoodWorks CoWork enables companies to build their own software development teams in Bangalore without requiring them to register in India as a corporation, and without the hassles of setting up operations at a new location. 
Why GoodWorks CoWork?
Management
You manage your team directly. You also make business decisions such as increases in compensation of team members, based on your judgment, in order to keep your team members happy for many years to come.
Salaries
Salaries are paid monthly in India. We email you an invoice monthly. This invoice includes the salaries exactly as per terms and conditions based on our agreement.
Infrastructure
We provide your team with its own office within our safe, secure and well-maintained development center. We'll take care of all the logistics, such as electricity and the Internet connection.
Recruitment
Once we recruit, we take over as the legal employer and hire the candidate as a full-time employee based on the terms you negotiate with the candidate. Your team is added to our payroll.
Contact us today for your requirements!