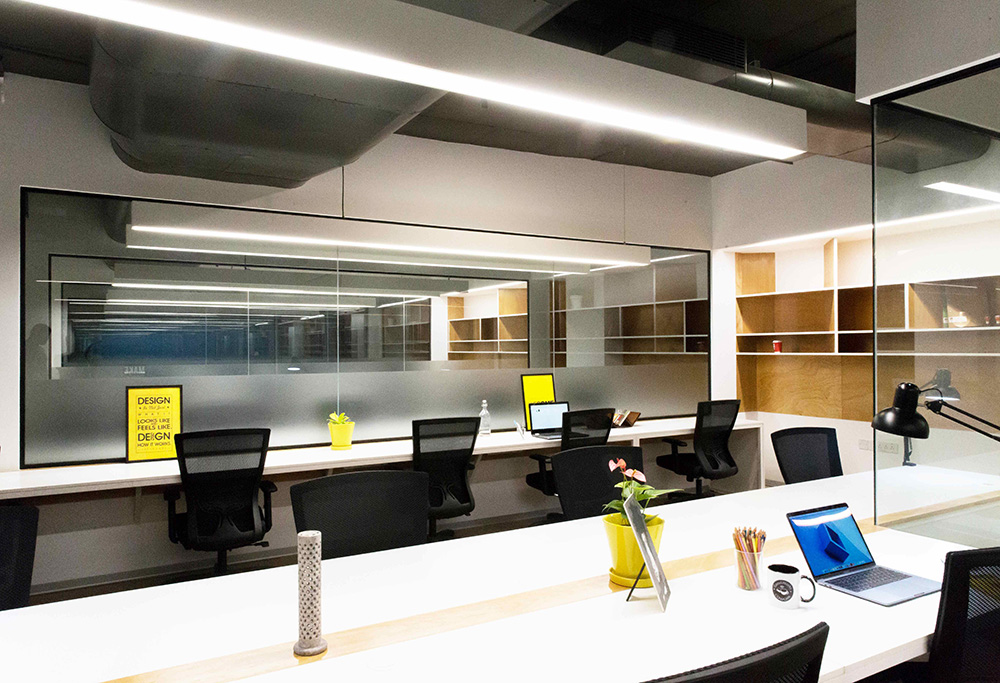 Strike a balance between the vibrancy of a coworking and privacy of a corporate workspace with GoodWorks Private Cabins! The beautifully designed and ergonomically functioning private office space (Or call it Private Studios or Private Suites) at GoodWorks, Bangalore, are designed to keep your work confidential and private. What happens here, stays here!
GoodWorks Private offices, designed to grow!
Enabling a distraction-proof environment, the private office come with sound proof cabins, your own meeting rooms, or customized manager rooms. Additionally, you get the best-in-the-class amenities such as amphitheater, collab zones, sleeping pods, meeting room, training rooms, gyms, creche, cafes and restaurants!
Chose a GoodWorks centre, let us know your team size, and ramp up plans! Our workspace experts will reach out to you. 
Explore our locations
Perfect for
Teams starting from 2 to 50 members
Businesses dealing with critical and confidential information
Higher management teams
Work involves constant phone conversations
Exclusive Services
Printer and Scanner at your disposal round the clock
Opportunity to consult our in-house design and technology experts
Professional business address in Bangalore that will allow you to portray a professional image
Facilities
Hassle-free storage units to store your personal belongings and other gadgets
High speed wi-fi for your day to day operations
Executive business lounge for relaxation and breaking-out
Swivel chairs that allow proper backrest and keeps work oriented
CCTV surveillance throughout the day for security and other maintenance purposes
Spacious office spaces that allow organized placement of your belongings and sufficient connection points for your use
Electricity backup for comfortable working hours
Complimentary drinking water and beverages to keep you hydrated and energised
Benefits
Opportunity to attend startup related events, seminars and investor pitches. With the possibility of getting funded. You will also get to learn from a lot of industry veterans
Thought-provoking interactions with like-minded entrepreneurs and freelancers which is one of the most unique aspect of the coworking environment. Benefiting from each other's positive vibe and discussing on ideas is very beneficiary for all entrepreneurs
The Freedom to consult our co-founders and industry experts – Vishwas Mudagal and Sonia Sharma will allow you to gain in-depth insights into the industry and valuable lessons derived from their collective experience
Customise your office space if you are looking for a long-term tenure with ramp up plans. GoodWorks will have your beautiful custom office ready in 30 days!