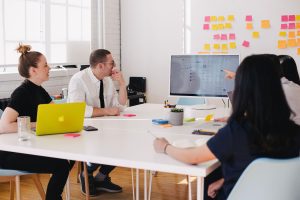 We are excited to partner with StartPack (YC S20) that helps the US and non-U.S. creators launch a US LLC, set up a U.S.-based bank account, and access US payments. You don't need to be a US resident or have a US social security number to do business in the US. With StartPack's services, you can launch your services in the US from anywhere in the world. 
We all know, complying with the varied legal requirements to form a company in a foreign land can be confusing for anyone. Let StartPack handle all of this for you so you can focus on what you do best: creating and building your business. StartPack provides LLC formation, an EIN, US address and bank account, access to US payments, a free tax consultation, US tax filings, a website, phone number, $50,000 in startup perks, and more. Be it US company formation, banking, payments, taxes, etc., you can rely for everything on StartPack. 
Do you occupy any of the GoodWorks Coworking spaces in Bangalore? Well, that's even better! 
Launch your US LLC today and get a $100 discount exclusively through Goodworks Bengaluru. All our customers under the GoodWorks Advantage Program will be eligible for a $100 discount on their services. 
Are you a part of the GoodWorks Advantage Program? Or do you occupy any of GoodWorks' shared office spaces in Bangalore? If yes, then contact us now to get the link to avail the $100 discount.
For any further details, you can reach out to us at – [email protected] to know more about this.