Time and again we are reminded that start-ups, SEMs, budding entrepreneurs, and corporates are all looking for workspace solution that is flexible, tech-enabled, and safe. The COVID-19 wave has further iterated this point. Many people returning to the workspace are looking for a safe, healthy, and collaborative work environment. A modern workspace is the one that is safe, boosts the efficiency, and catalyses the growth of the workforce. Coworking spaces are safe to work from, and they come with a design element that nurtures a collaborative culture and provides flexible working options as per the needs of the clients. Therefore, a coworking space is a true modern workspace that people are in need of.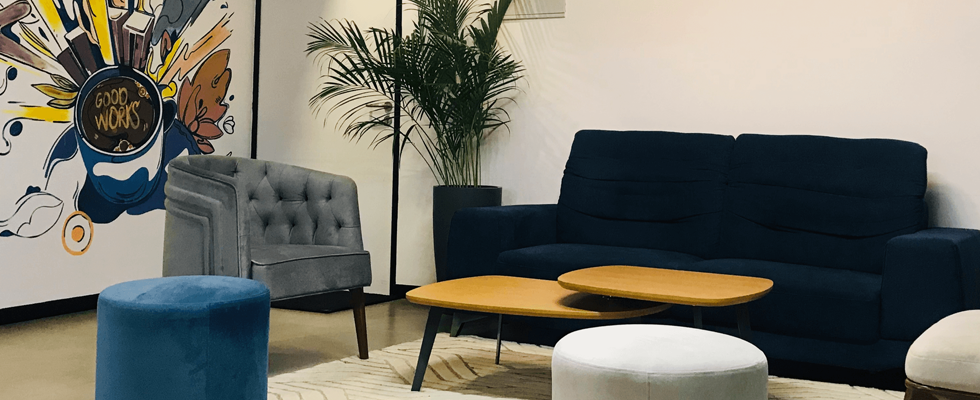 What makes a coworking space a modern workspace? 
The location factor plays a major role
Modern workspaces are designed and built to provide convenience to the workforce. Employees enjoy working at workspaces that are conveniently located in prime and well-connected areas. People today are keen on working from workspaces that are nearby to the homes. Therefore, all modern workspaces have to be strategically located in multiple key areas around the city. Coworking spaces provide this. Many coworking service providers have multiple centres at the key locations in the city.
Flexibility also matters
Post-COVID wave has signified the importance of having a flexible workspace. Many organisations had started to work in shifts in order to maintain the optimum percentage of the workforce. However, not all workspaces offer this value. This is when the importance of modern workspace that provides flexibility and easy accessibility was understood by many corporates and traditional businesses. Coworking spaces provide extremely flexible workspaces which help organisations to easily upsize or downsize. The plug-and-play feature of co-working spaces encourages members to work at their pace and time.
Tech-enabled administration is great
Tech-enabled workspaces are in great demand, especially after the COVID-19 wave. Using technology to simplify day-to-day operations is the key objective of many modern workspaces. Coworking spaces are backed by technology as they enable companies to use collaborative tech tools, cloud services, facility management apps, and IoT to redefine the work experience.
More chances to build your career 
Modern workspace environment that helps employees boost their productivity by enabling mindful interactions with fellow workers. Coworking spaces provide an opportunity for people from different walks of life to come together, work, learn from each other, and thrive mutually. It enables a positive work culture which is very much needed in pressing times like today. Coworking spaces also host many interactive and engaging online and offline events to engage their members. These events help build interpersonal skills which are very much required in our day-to-day life. Such a collaborative work environment will only boost the confidence and productivity of the employees thereby catalysing their careers to new heights. GoodWorks is one of the leading premium coworking space providers in Bangalore. They have multiple centres in Whitefield, E-city, and Varthur. GoodWorks provides flexi desks, dedicated desks, private cabins, virtual offices, and managed office as part of their service offering. Should you be looking forward to working out of a highly productive and safe workspace, then reach out to us at
[email protected]
 or call +91-8088707700.