GoodWorks has been in the news on Business Standard for the launch of Electronic City's largest Coworking Space.
India's leading Coworking and managed office space provider GoodWorks announced the launch of its largest space yet at Electronic City, Phase 1, Bengaluru.
With 70,000 plus square feet area, the new facility boasts of 5-star amenities that include a central courtyard, amphitheater, creche, gym, cafes, restaurants and recreational areas along with 1000 plus seats.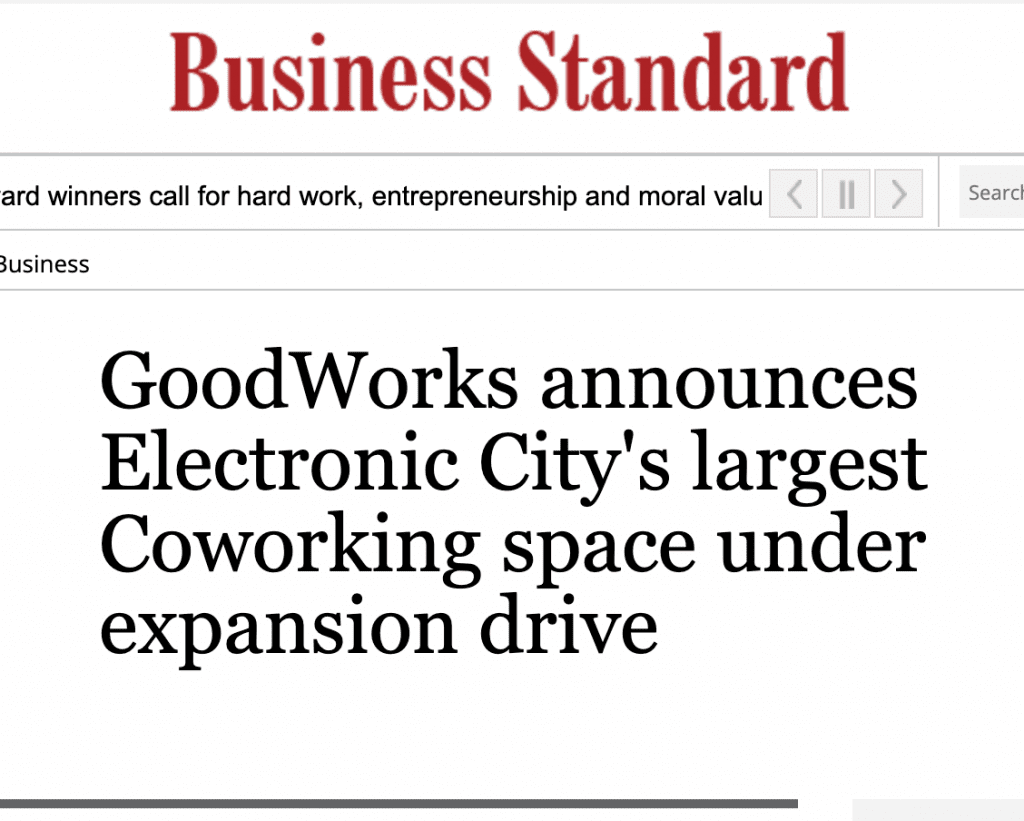 Read the complete article on Business Standard here.