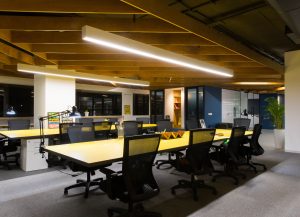 While the flexible working model was already on the rise, it seems that the virus has accelerated the pace. But, the real question remains if coworking spaces can support the emerging work-from-home (WFH) models. With one of the best coworking spaces in Bangalore – GoodWorks Cowork, now it is possible for you to work in diverse work culture. Here, You get the ideal work environment to make your days productive. Also, you get to mingle with individuals from different fields and companies, thereby ensuring that you thrive even more.
How work from home model works?
While mobile work was quickly gaining momentum in the pre-covid era, it is unquestionably that the onset of the pandemic has set off motion. Though started as a need of the hour, the work from home flexibility model does work. In fact, productivity is so high that some companies are determined to pursue it even further.
Numerous business organizations declared that they would allow their employees to work remotely for 2-3 days per week. It would lead to a balance of work from home and office. The industry is now focusing on the outcome rather than the hours spent at the office. After the onset of the disastrous pandemic, a wide range of WFH programs has come to the forefront. While some companies are establishing new regulations of a complete work from home model, others are opting for coworking spaces.
Policies such as fixed office hours along with flexible WFH days are gaining popularity. However, some business organizations are also arranging for employees to work in coworking spaces. It is because the shared working space integrates a sense of community and increased productivity.
Here are the various advantages of coworking spaces
There is a wide array of benefits that business organizations and employees can get alike from coworking spaces. Here, let's take a look at some of them.
A great way to combat covid, working from home, can soon turn monotonous. The notion of juggling kids, family, and work can become tiresome. Often, professionals struggle to find the right balance. Office hours while keeping you invested in the work can soon become boring and tedious. In contrast, coworking spaces are professional and has everything that you get in an office. It also gives you the opportunity to interact with professionals from different fields. Coworking also allows you to take advantage of the flexible timing.
Working from the office or home means that you cannot form valuable connections with other professionals. With coworking spaces, you can now develop connections, strengthen them and use them to propel your career.
Apart from these, you also get to learn from professionals while taking benefits from the various amenities present in the space.
Final thoughts
With the changes that the pandemic has brought in the working models, it is without a doubt that the changes will stay. Moreover, the flexible working model seems to have benefitted business organizations immensely. Coworking spaces will definitely support these flexible models and allow the professionals to thrive in a prominent culture with diversity. If you reside in Bangalore and are eager to work in robust working culture, you must explore GoodWorks coworking spaces! Get in touch with our team here.