Great ambience, check!
A vibrant community, check!
Zillions for perks, check!
That's what almost all co-working spaces have to offer. But do these things matter in one's day-to-day life? Do they add-on to the productivity of an employee and company at large?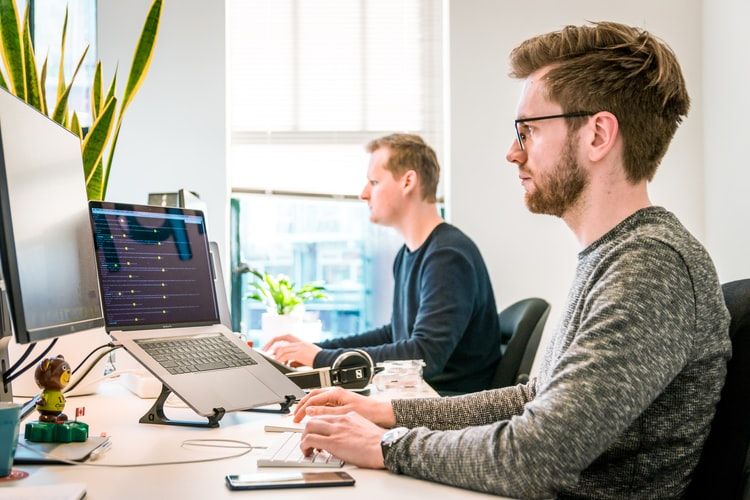 Well, in a nutshell, yes it does! It is noted that happy people are more efficient at work and perform better. Seeing this benefit, many SMEs and enterprises are moving in to the coworking and managed office spaces. Coworking spaces tend to provide a perfect harmony to work and unwind. They come with private suits/cabins for you to focus on your work with zero distraction, and large open areas with recreational facilities for you to engage and unwind. These perks make you only de-stress by adding a feel-good factor at the workspace.
Irrespective of what we do at work, we all tend to imbibe the environment around us and react accordingly. Therefore, the outcome of our work is related to the environment we work in, the energies we imbibe, and the state-of-mind we react in. Let us take a closer look at how coworking spaces increase productivity of SMEs and Enterprises:
Happy Workspace Environment:
Traditionally, enterprise and SME employees were forced to work out of cubicles, thereby limiting their space to a cube. The interaction between the floor-mates was zero. Therefore creating a stringent environment for people to work in. With times, this changed and companies started building more open spaces. The open spaces help you connect with others, collaborate, and balance the work pressure.
Coworking spaces come with large open spaces for you to interact with co-workers, the ambience, and the free space. This is what makes the working environment more flexible and personalised. From the wall colours to the decor, and cafes to gym everything adds-on to build a stress-free environment to work in. This is how the right infrastructure and the environment at coworking spaces help maintain a high level of productivity, collaboration, and work effectiveness.
Good Vibes Only: 
Coworking space hosts people from different companies, ventures, and projects. Therefore, there is limited direct competition at the workspace and no internal politics. Working amidst the people doing different kinds of work can also help you make your own identity stronger. Having people come from different backgrounds and domain, coworking space provides ground to break stereotypes, collaborate, build meaningful relations, learn, and excel.
The coworking offices have dedicated spaces for community activity, breaks, and recreational facilities. This helps the coworkers to relax as much as they toil, thereby reducing the stress levels. Lesser the stress levels, happier the employees, and positive the workspace environment.
Better State-of-mind: 
When you are happy working at a great workspace with loads of positivity, you are bound to have a better state-of-mind to reciprocate your work.
Working solely or with similar group of people all time leads to all sorts of problems with your mind. Frustration, stress, anxiety, and loneliness all creep up when you least expect it. Adding to the misery, a mind lacking in interaction can lead to bad and lazy thinking, not accepting challenges, and limiting your self-growth. On the flip side, working in the right place with diverse set of people can increase your creative thinking and ideas. Working around with people from different walks of life will only reap you all sorts of rewards.
Being most productive at a coworking is truly when you strike a perfect balance between being interactive, fun, and professional. Today, many enterprises and SMEs have understood the growing advantages of working in a coworking space, thereby increasing their productivity and business value. Should you be looking out for a productive coworking space in Bangalore, we have a hot desk for nomad workers, dedicated desks for long-term residents, and personalised private offices for larger groups. For more info write to [email protected] or call +91-8088707700