With COVID-19 cases raising each passing day, the risk and fear of exposure to the infection are higher. While the government, health institutes, and healthcare workers are doing their bit to fight this pandemic, there is still no clarity as to when life will be back to normal. However, we all must understand that the lockdown can not be forever, and businesses need to get running to survive. As the countries are slowly unlocking, companies will be allowed to operate from their office spaces. Many will adopt new measures and policies that must be implemented across all workspaces to minimise the risk of infection. To start the business-as-usual, companies will need a safer and secure workspace to work from, and most of them will choose to work from coworking and managed office spaces(read our previous blog to know why).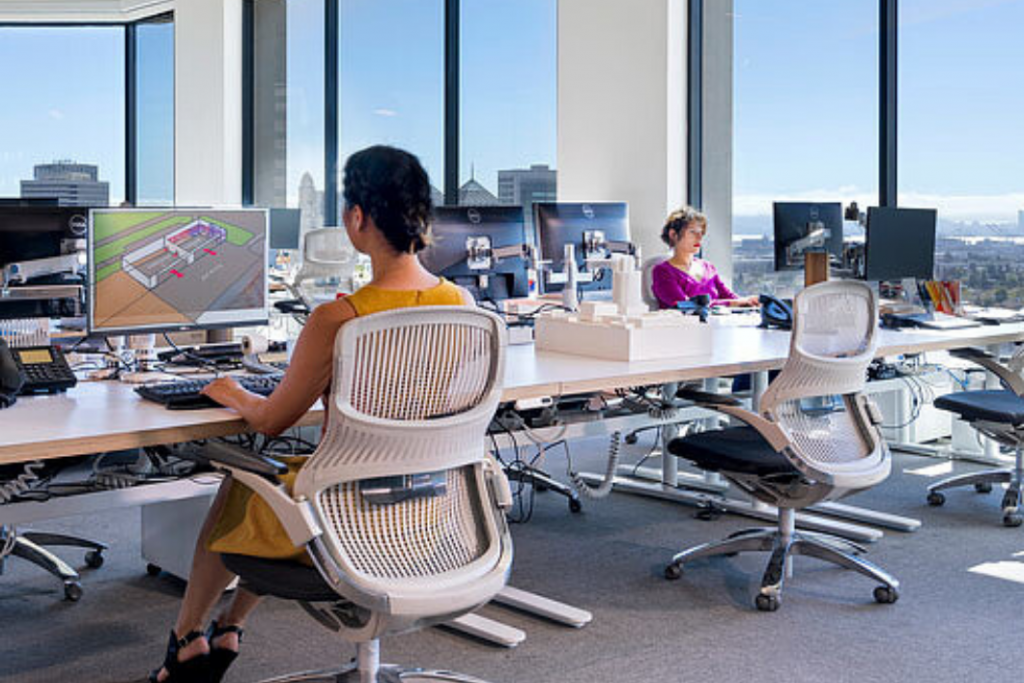 GoodWorks, being a coworking and managed office space, we understand the importance of creating a workspace that puts our clients and members well-being first. Committed to providing safe workspace environment, we believe in following the safety norms and policies to the T. The challenge with the global pandemic is real and tough, however, that pushes us to find more reliable and healthy solutions to everyday activities. Therefore, at GoodWorks we have a team with a fighting spirit who has been and will be committed to providing a workspace that holds our members' safety, health, and productivity as our major objective. After closely observing the current trends, our team has found new and safer solutions, ideas, and approach to be the safest workspace in Bangalore, Karnataka, India. Being a cautious coworking brand, we have focused on three key factors: Hygiene and safety measures, social distancing and contact-less working, and supporting our community to scale and thrive.
Hygiene and Safety Measures
Talking about a safe workspace, cleanliness, hygiene, and safety measures become the top priority. At GoodWorks, we make use of the right and best solutions to disinfect and clean all the exposed and unexposed surfaces and areas. And we do so, regularly and diligently. Encouraging the co-workers to practice greater personal hygiene, we support them with hand sanitizer, tissues, hand-washes at regular intervals at the workspace.
Furthermore, we also have the below safety measures in place:
Thermal scanning each and every co-worker before entering the premises
Daily sanitization of the entire workplace including common areas and points that come in human contact (doorknobs etc)
Communication and training about good hygiene
List of Hospitals and clinics authorized to treat COVID-19 patients is displayed prominently
Social distancing and contact-less working
Maintaining distance at work is the biggest challenge and it is not so simple to execute the same as coworking spaces are designed to bring the community together. However, we at GoodWorks haven't been stressing over this challenge much, as we provide the most spacious coworking spaces in Bangalore. Not just that, we have enough wider common space that will help co-workers maintain distance at work. Therefore, this design aspect has helped us to effectively maintain social distancing norms at work. Also, the common areas like cafe will have a limited and staggered entry at a point to maintain social distancing and contactless norms.
Support to grow
We understand that all businesses have hit massively during the last few months due to the pandemic and will take a few months to recover their losses. Therefore, we have some dedicated professional services to offer our clients and customers at an economical cost. We can provide the services from recruitment to marketing, technology to finance, and advocacy to business consulting. The services so offered will help our clients to get past the effect of pandemic faster and effectively.
By practising the aforementioned protocols and providing the value-add services, we are exploring newer ways of connecting and collaborating with the coworking community while respecting the new restrictions. With this, we promise to continuously adapt, evolve, and implement new strategies to grow and thrive together. Should you be keen on working from a safer coworking space in Bangalore, then reach out to us at [email protected] or call +91-8088707700.