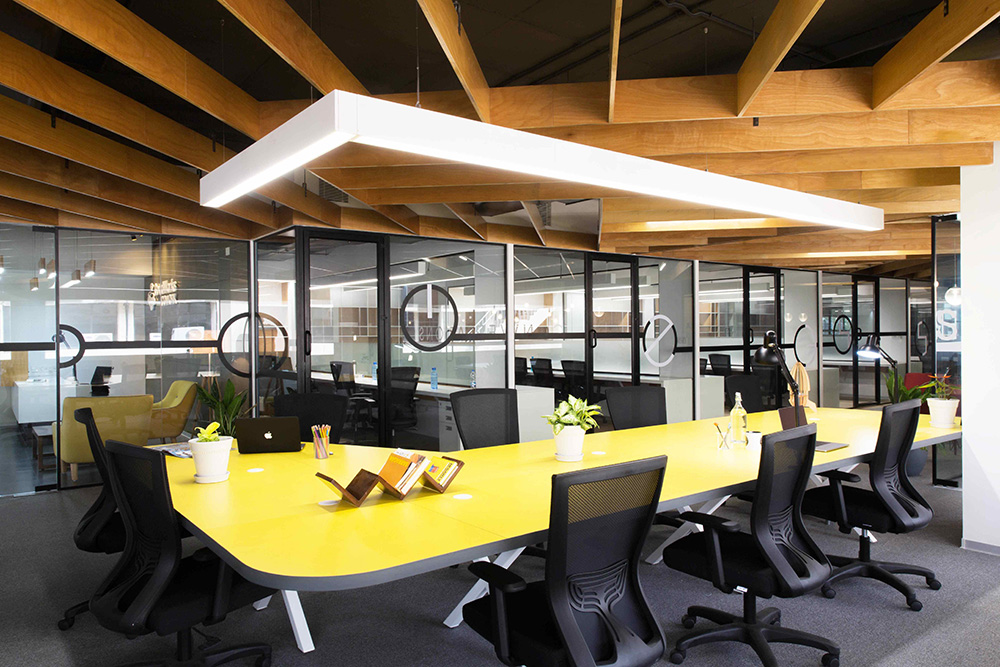 Flexible desks in coworking offices are the best collaborative spaces for freelancers, individual entrepreneurs and small teams who are looking for temporary work spaces to complete tasks while on-the-go or to meet like-minded people in similar fields and expand their business networks.
The GoodWorks CoWork Business Lounge offers flexible desks in the ideal location in Bangalore. We're located right in the centre of Whitefield, surrounded by the top IT companies and MNCs like Mercedes Benz, SAP, L&T, Society Generale with high potential for prospective business and growth opportunities. Booking a flexible desk at GoodWorks CoWork can help you create a temporary office and reach out to over 100 potential clients who are located within a 100 meter radius.
The flexible desks at Whitefield are available on first come, first serve basis from 8 am to 9pm from Monday to Saturday and we charge a minimal daily fare which can be paid online or by card using our swiping machine. We also provide the option of booking for multiple days at a time
What We're Offering:
Super-fast internet with 1 lease line and 1 broadband for nonstop browsing
Premium design-inspired space; a setting that will inspire anyone to do the best work
Network with peers – meet a community of like-minded people who are venturing on the same journey as you.
24/7 Electricity, power backup, and air-conditioning
Maintenance & housekeeping staff to ensure cleanliness of work space and washrooms
Community Manager to engage and guide visitors/clients/ interview candidates
Drinking water with hot/cold water dispenser at all times
Access to building cafetaria and In-house café.
Free access to all GoodWorks CoWork meeting/ conference rooms basis prior booking
Free 2-Wheeler parking
To Book A free Tour of the Space call 8088707700 or Click Here!