From traditional workspaces to managed offices to coworking, office spaces have evolved to be more convenient and productive for the employees/workers. One such latest trend is – flexible office spaces or Flexi-spaces which is one of the greatest demand today because of its extremely dynamic nature.
What is a flexible office space or Flexi space?
Flexi offices are dynamic workspaces that are designed in a highly versatile way. They are compact and comprise of everything you might find at a traditional office space – chairs, desks, phones, AV, cafeteria, etc. The idea behind Flexi workspaces is to accommodate the vivid needs of coworkers. Being 'flexible', these workspaces provide an opportunity to transform your working area into the desired space – what is your workstation today can be transformed to a presentation area tomorrow and a project staging area day after. This versatility and flexibility enable them to provide a highly scalable workspace at ease.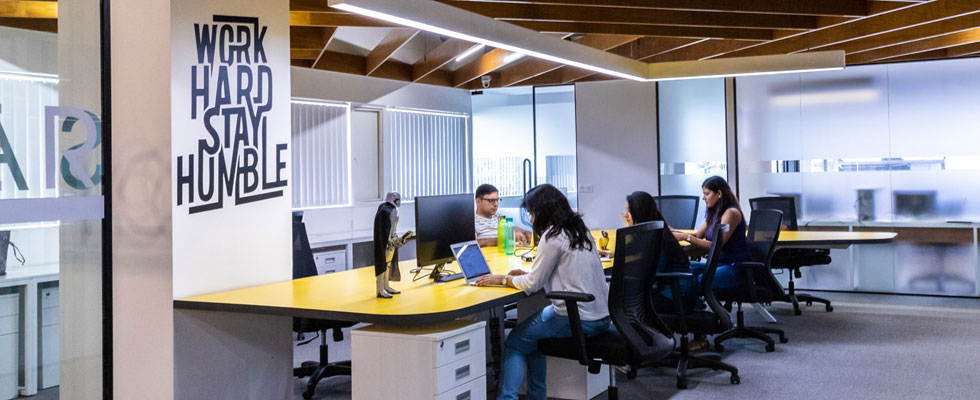 Features of Flexible Office Spaces
Flexi office spaces strike a perfect balance between traditional and shared office spaces. They have features of both – traditional corporates and activity-based futuristic workspaces. It is the open office floor plan of these workspaces that enables them to provide office spaces that are versatile and flexible. Here are some key features of Flexi office spaces:
Shared resources: Flexi office spaces encourage shared use of resources regardless of who is working where. The basic office assets like scanners, presenters, meeting rooms, coffee machines, etc are shared by every coworker/employee irrespective of who they are working for. You will be sharing the same set of assets with people of different organizations working at the same Flexi office space.
Open workspace design: For a flexible office space to be incredibly versatile its design needs to have a baseline open concept. It is the lack of physical barriers that enable the space to transform as desired. Being an open office space, these Flexi offices are known to provide the best square-foot-per-occupant.
Large common spaces: Flexible office space aims to provide a workspace that encourages collaboration amongst coworkers. The large breakout spaces provide an opportunity for people to conduct group activities, seminars, round-tables, etc. Regular activities at these breakout spaces create a fast-paced, agile, and positive workspace environment.
Silent zones: A silent/quiet zone is a dedicated space in Flexi offices that provides an atmosphere for focused thinking and privacy for your work. They help you get out of the busy open space environment when you are working on an important presentation or ideating.
The right blend of these key features creates a successful Flexi office space.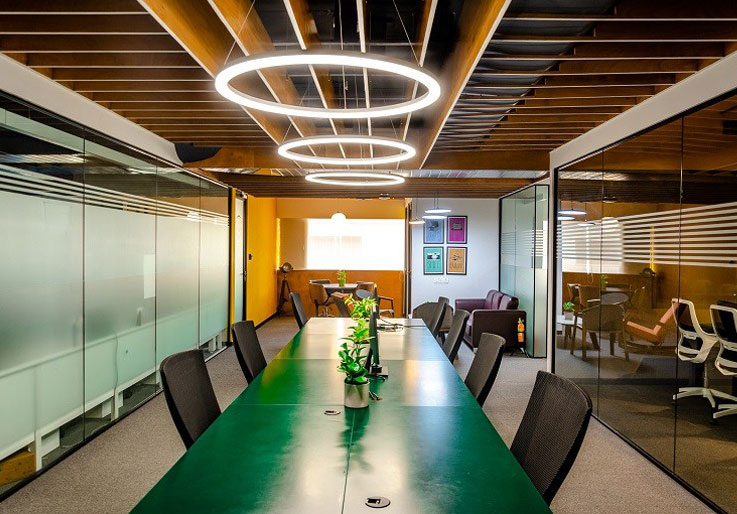 GoodWorks Office Spaces, the best Flexi office space provider in Bangalore
GoodWorks is one of the leading premium coworking and Flexi office space providers in Bangalore. They have multiple centers in Whitefield, Electronic city, Marathalli main road, MG Road, Koramangala, and Indiranagar. GoodWorks provides spacious, flexible, and safe working options with offerings like – Flexi desks, dedicated desks, private cabins, virtual office, and managed office. Should you be looking forward to work out of a highly productive and safe workspace, then reach out to us at [email protected] or call +91-8088707700.