GoodWorks CoWork, Akshay Tech Park, Whitefield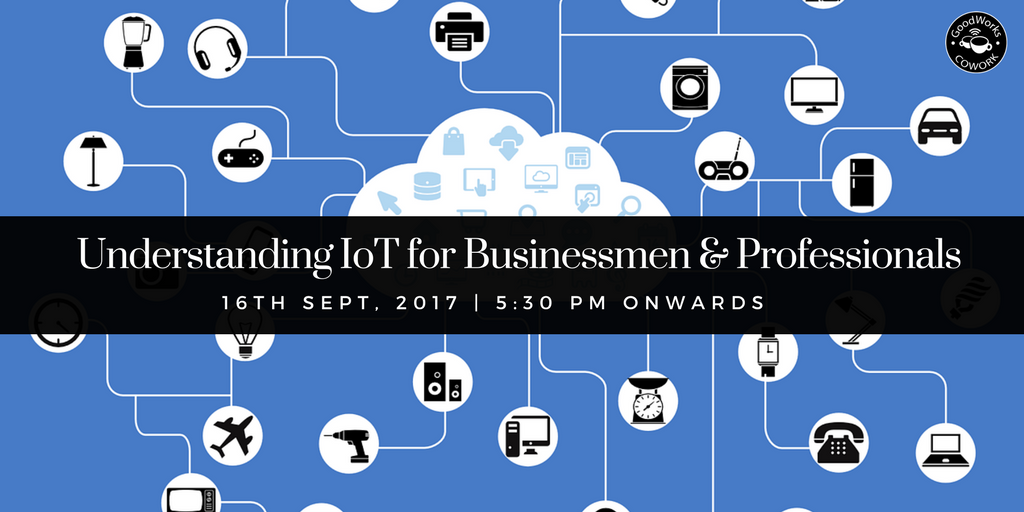 About the Workshop
The workshop "IOT for Businessmen and Professionals" will showcase how IoT is much more than technology and how future businesses are going to get impacted. From daily chores to health,  transport, medical treatments, environment, safety, etc every field of business is going to see a big change with the help of IoT technology.
Who should attend? Managers, sales and business executive of transport, logistics, fleet management, healthcare, medical, hospital, professional and those who want to know how IOT can make a difference to everyday business.
About the Speaker
Sami is an IoT expert and Founder of an IoT based company (present in national and international market). He will share with you how IoT can be used for solving our daily and business performance challenges.
The workshop is being help on:
Date: Saturday, 16th September, 2017
Time: 5:30 pm – 8:30 pm