Creating The Perfect Sales Pitch
Akshay Tech Park, Whitefield, Bangalore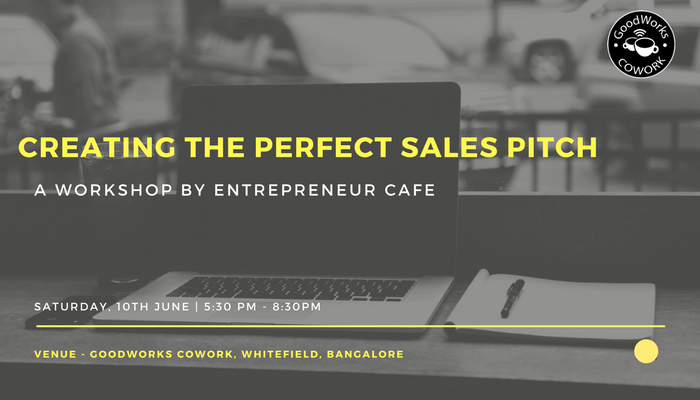 About the Workshop
For a successful sale, you need to be part of a prospect's conversation. To be in the conversation, you must be a part of their story. How do you become a part of the prospect's story? How do you then leave a message that resonates and makes the prospect remember you when they discuss that topic later? Learn the techniques that help you do that, consistently.
As a start up you cannot afford the luxury of a large sales team or fancy advertisements. You and your team are the best sales folks available to you. Help them learn to be better at sales.
 About the Speaker
The speaker Ramesh is the Chief Problem Finder at Leaders Anvil. He helps organisations and people inspire, lead and sell better. His clients include Wipro, Happiest Minds, Breakthrough, TalentMaker and many startups. It is our pleasure to bring his expertise to you and more startups.
Workshop Details:
Venue – GoodWorks CoWork  | Date – 

10th June, 2017

, Saturday | Time – 

5:30pm to 8:30pm