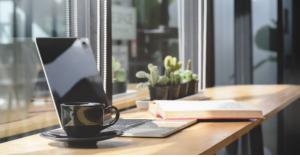 Coworking spaces are undoubtedly an excellent choice for startups and emerging entrepreneurs. Even large companies utilize the tremendous benefits of coworking spaces to maintain cost and fuel employees' creativity. Considering the numerous benefits of a coworking space, you must be wondering how to pick the right coworking space? Primarily, if you are residing in Bangalore, which has many coworking office space options, how will you choose the one that will help you meet your professional goals? Find us on myHQ.
Bangalore, the Silicon Valley of India, is an eminent business centre for multinational corporations, software companies, mobile design and development agencies, and other such service providers. Whether you have an established company or just starting up, a coworking space in Bangalore will help you in many ways. A coworking space will also open up new business opportunities for you. Our comprehensive guide will help you choose the ideal coworking space in Bangalore that will take care of your work needs and boost your productivity. Read on to know more –
Ideal Location
Location is the first and foremost point to consider while choosing any workspace, and the same goes for a coworking space. The place should be such that it is convenient for you to commute, and the same goes for your clients. As in, Goodworks coworking spaces in Bangalore are located in multiple locations at all the prime areas of Bangalore. Having your office space in a prime location puts a good impression on your clients and gives your business credibility. 
Amenities 
Commonly all coworking spaces have some standard complimentary amenities but if you have any specific requirements, check it out beforehand. A fully-equipped place will go on the higher side, but keeping your budget in mind, you should check the availability of what you need before finalising. Goodworks Cowork has a fully furnished office space and a positive atmosphere. It is an ideal space for business meetings and workshops and the design of the place promotes productivity. But if you have some specific needs in your workspace, reach out to them, and they will sort it out for you.
Budget 
Running a business is no small game, and you need to have a set budget for everything. If you are just starting up a new business then the budget is a crucial factor to consider before choosing a coworking space. As launching a new business involves many investments, setting up your budget for space beforehand, will make sure you do not spend more. Whatever be your budget, a coworking space will cost you less than the traditional office setup and keep your finances in check.
Atmosphere
As an entrepreneur or a freelancer, are you looking for networking opportunities in the coworking space? In that case, you must take an idea of the professionals and company already there in the coworking space. Check out if the coworking space provides a trial period, it will give you a fair idea of the workspace. A lively environment with minimal distractions will make you more efficient and your day much more productive.  
Flexibility
Having a flexible office space that allows you to expand as required is a necessary step to keep in mind when choosing your coworking space. Suppose you have started as a freelancer or with a small team, but later on, as your team size increases, you will need more space. Having to shift offices is a time-taking process. What's better is to keep this point in mind while choosing a space so that you do not have to repeat the whole process of picking up the ideal coworking space. 
Wrapping Up
So, what are you looking for in a coworking space? We believe GoodWorks CoWork, the best coworking space in Bangalore, will fulfil your ideal workspace requirements. We are present in all the prime locations of Bangalore, and you can choose your convenient location. If you have any specific needs in mind, you can reach out to us, and our team will ensure that you get the best of service. Visit us and experience yourself! Talk to us here.