Steve Jobs & His Extraordinaire Life
Steven Paul Jobs was born on February 24, 1955 in San Francisco, California. His unwed biological parents, Joanne Schieble and Abdulfattah Jandali, put him up for adoption. Steve was adopted by Paul and Clara Jobs, a lower-middle-class couple, who moved to the suburban city of Mountain View a couple of years later.
The Santa Clara County, south of the Bay Area, became known as Silicon Valley in the early 1950s after the sprouting of semiconductor companies. As a result, young Steve Jobs grew up in a neighborhood of engineers working on electronics and other gizmos in their garages on weekends. This shaped his interest in the field as he grew up. At age 13, he met one the most important person in his life: 18-year-old Stephen Wozniak, an electronics wiz kid, and, like Steve, an incorrigible prankster.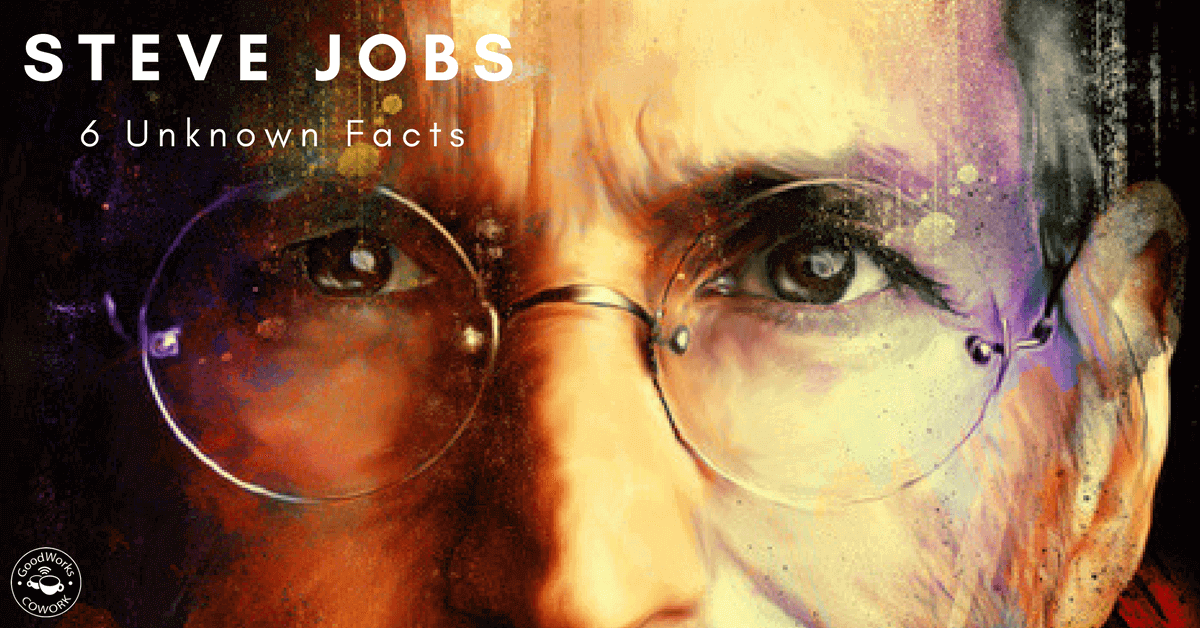 And the rest was History in the making. There are many aspects of his career and professional life that went unnoticed. So, today we bring to you some unknown facts from the life of Steve Jobs.
1. He felt the excessive use of technology by children was a bad thing. He put limitations on how much time his own kids could use their devices. Biographer Walter Isaacson observed "Every evening Steve made a point of having dinner at the big long table in their kitchen, discussing books and history and a variety of things. No one ever pulled out an iPad or a computer," he said. "The kids did not seem addicted at all to devices."
2. His sister once revealed this in an interview given to The New York Times.
Jobs once described death as the "very likely the single best invention of life".
Lying on the bed of death, he called upon his sister and she describes this moment as:
"His tone was affectionate, dear, loving, but like someone whose luggage was already strapped onto the vehicle, who was already at the beginning of his journey, even as he was sorry, truly deeply sorry, to be leaving us"
Finally while leaving to abode he said:
"Oh wow. Oh wow. Oh wow."
3. Some years after Jobs left Apple, one of his closest friends, CEO of Oracle, Larry Ellison offered Jobs to buy Apple for him, which was then valued at $5b, and reinstate Jobs as the CEO. He simply passed.
His justification: "If I will do this, I have to do it standing on the moral high ground." He later did just that.
4. The Apple Macintosh computer was named after an actual apple, the McIntosh, because this was Jef Raskin's, an Apple employee working on the Macintosh project,  favorite variety.
5. In Apple, he held an employee ID as 0. In early days of formation Apple's board of directors wanted to tag all the employees with employee ID in an order they were hired. Steve Wozniak, Apple's co-founder got employee No 1 and Jobs was assigned 2. Jobs continued to protest against this until he received 0 because it comes before 1.
6. As if fame was in his blood, an interesting fact about Steve's biography is that his biological father was a Syrian called Jandali, who married Joanne Carole after they gave up Steve for adoption. His biological sister is the famous author Mona Simpson, whom he met years later when he was 27 years old.