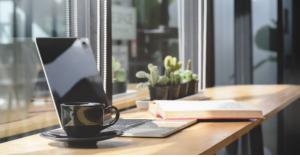 Amidst the raging global pandemic, work from home has become the need of the hour. It is true that working from your house offers a wide range of benefits from flexibility to reduction in time wastage in commuting traffic. However, loneliness is one of the most prominent challenges that entrepreneurs and freelancers and now even full-time workers can encounter. It can have a negative impact on both mental and physical health. The result is a reduction in work productivity.
But, with coworking spaces and various events organized by them, you can form real connections. Coworking spaces offer a wide range of events, conferences, and seminars to keep people motivated and together during these turbulent times. Even working from a place that others have other workers and a proper working environment can improve your productivity levels and improve your mental health. If you are residing in Bangalore, you can head over to GoodWorks coworking spaces that have an amazing environment and multiple options to choose from.
In this blog post, we have mentioned some simple ways to deal with loneliness as an entrepreneur. Take a look –
Stepping out of your house will automatically re-energize you and get rid of the monotony. The best way to ensure enhanced productivity is by opting to work in a coworking space. Here, you will come in contact with various professionals from different fields. You can exchange incidents and form real connections. Moreover, you can also learn from others and sharpen your existing skills.
Be a part of online groups
There are several set up online groups where you can interact with different individuals and form a tight-knit community. The sense of belonging can help you handle the pangs of loneliness that occur at times. Moreover, being a part of such a business group means that you can also gain useful tips and suggestions. It will ultimately help you to further your career.
Aside from chatting about business with other people, you can try to develop personal connections. At coworking spaces, you have the opportunity to meet different types of people. If you feel a certain connection with any of them, try to pursue it. You never know if you can gain a mentor, friend, or partner. Having these connections will make you feel more alive and energetic.
Attend events and conferences
Coworking spaces also organize events and conferences. It is the perfect chance to extend your network and build some professional connections. In this covid crisis, the coworking spaces are arranging for virtual meets. Participate in these events and meet new people. Knowing other professionals will definitely help in propelling your career. Plus, you get rid of the loneliness too!
With coworking spaces, you have the opportunity to meet like-minded professionals. You can even combat loneliness by interacting more over calls. Instead of exchanging ideas via email, you can opt for video calls. It not only breaks off the monotony but also eliminates the time wasted in writing detailed mails. With video calls, you can engage in proper human interaction and save both frustration and time. Moreover, it is the best way to feel a connection in times of such distress.
Final thoughts
Loneliness is one of the most troubling aspects of being an entrepreneur. It can impact your overall mental and physical health immensely. However, to deal with this, you can opt to work from coworking spaces. Till the pandemic subsides, you can join in online events and conferences and become part of the community.
If you are in search of a vibrant, diverse, and supportive work culture, and a place that you can call your second home, choose a coworking space. You can contact the best coworking spaces in Bangalore, GoodWorks Cowork that has hot desks, dedicated desks, private meeting rooms and even customised office option. You can contact GoodWorks here!