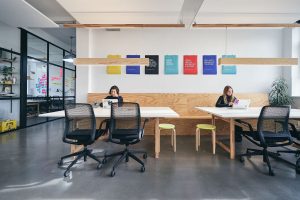 The current workforce consisting of millennials and Gen-Z want something beyond cubicles and restricted spots at offices. This has led offices to explore different features and integrate the ones that garner the most interest. After all, you want to retain the talent that you have worked so hard to hire. Amazing features can lead to happy and satisfied employees, leading to an increase in the employee retention rate.
Top ten features every workspace must have
There are various features that workspaces can integrate to attract millennials. These are –
Sometimes, the increasing workload can lead to disruption in the work-life balance. That is why most workspaces are providing different amenities to make them feel at home. With amenities such as fitness space, delicious foods, etc., employees can feel the energy to work without losing motivation.
Coffee is undoubtedly one of the most essential beverages in an office. Investing in a high-quality coffee machine will make your employees incredibly happy. Apart from that, you can also offer a wide assortment of snacks.
The integration of the latest technology can improve work productivity considerably. For instance, using effective apps to handle projects can help in better handling different clients. Moreover, most companies also offer up-to-date training to employees to make sure that they can use them properly.
While open spaces are a great concept that aids employees in better interaction with others, it is not for all. There are some employees who prefer quiet spaces to work. Moreover, you will also need private areas for urgent phone calls, private presentations, etc.
Working for long hours takes a serious toll on the human body. You need to make sure that your employees have access to fresh, healthy foods. That way, employees can consume foods while understanding the nutritional benefits. Companies can collaborate with healthy food vendors and provide different options.
When it comes to working for an extended period of time, ergonomic office space is essential. Comfort plays a great role in improving work productivity. Most often, people working on computers face neck, shoulder, and back issues. That is why chairs with lumbar and wrist support are vital.
Natural light is one of the most vital things in a workplace. It reduces the claustrophobic feeling of being within the four walls of the office. Moreover, it offers motivation to employees and has a positive impact on their health.
Millennials give a significant amount of importance to remaining fit. Exercise aids in boosting brain power and provides a positive mindset. A workplace with a fitness center will naturally attract and retain more employees.
One of the most exciting perks that attract millennials is a parking place. It offers employees a safe place to park their car, bicycle, or bike and makes them feel secure. That way, they can work without worrying about their transportation.
Apart from this, you also need to consider the environmental impact that your workplace can have. For this, offices can opt for eco-friendly products.
Conclusion
These are the top ten features that can attract millennials to a workplace. In today's era, the majority of the workspace consists of enthusiastic millennials eager to work hard. However, companies need to offer exciting features to entice them to stay. Check out GoodWorks coworking spaces and get a professional space to work. For more details, contact the team here!