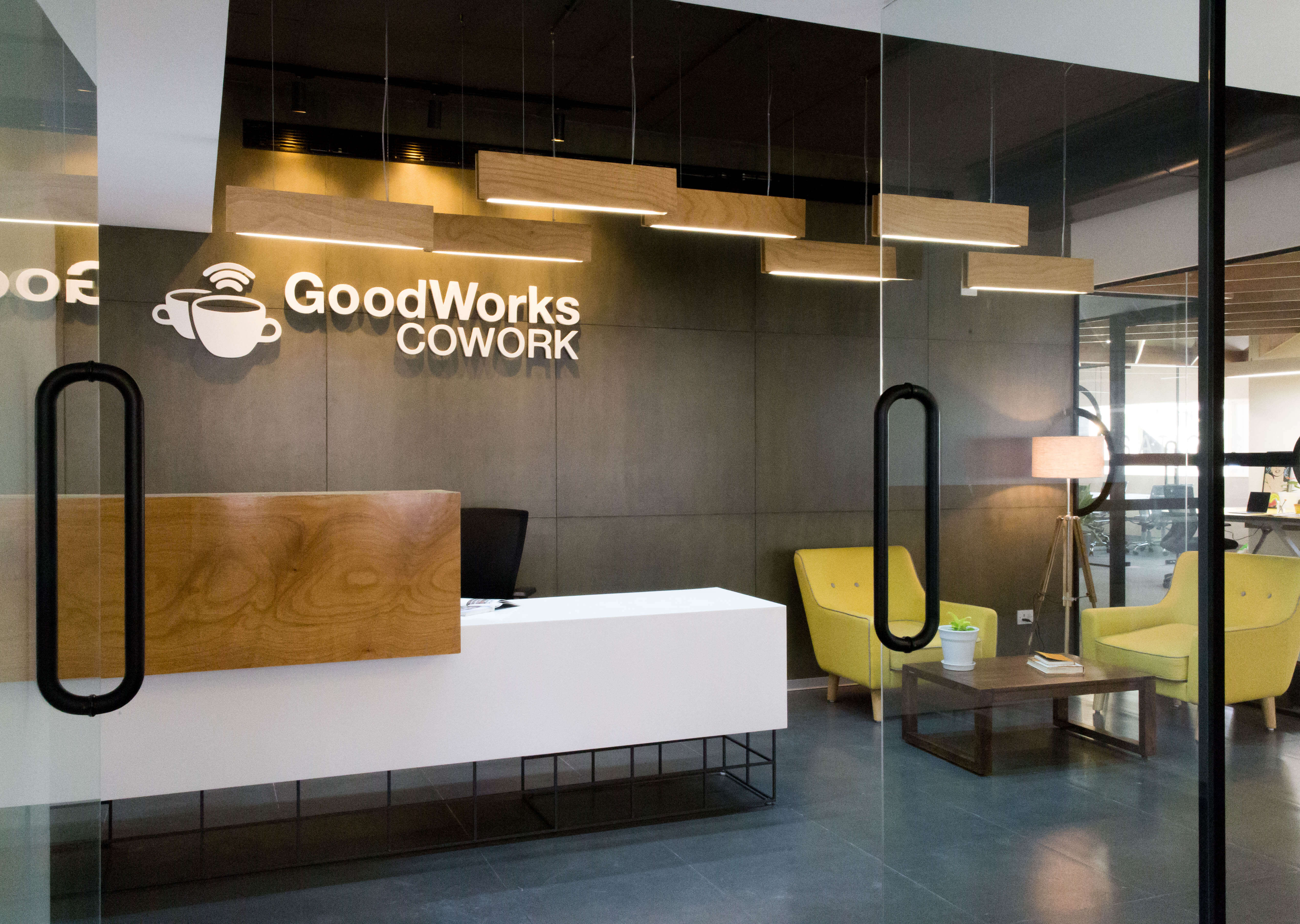 Today, there are multiple large corporations and business units who have set up office centres within our coworking space, at Akshay Tech Park, Whitefield, Bangalore. The team at GoodWorks CoWork helps them with a variety of office set-up services related to selecting their workspaces and setting it up as a fully functional, running business unit. Everything from designing the workspace for maximum utility to identifying the best furniture and coordination with vendors for various support service, is handled end-to-end by the support staff at GoodWorks CoWork.
Office Spaces to Suit Your Needs
We have custom workspaces to accommodate any type of office space request that comes from our customers. Whether you're looking for a ready to move-in, plug and play service, or a much more customised space that can be tailored to reflect your company's ideologies, we're happy to help you out.
The Standard Plug & Play Service
 All our workspaces are well equipped with the necessary connections and fixtures for immediate usage. Members just need to walk in, select their preferred seats and get to work. With this standard, plug & play service all members will be eligible to the following services at our space:
High speed internet so that you can sit back and breeze through your day to day activities.
Individual storage units with locks to keep your gadgets and personal documents safe and secure.
Ergonomic swivel chairs that give you a healthy seating posture and allow you to work better.
Vibrant business lounge to carry out business meeting and for your personal time.
Round the clock camera surveillance for better security and immunity to loss of items.
Multiple plug ports to connect all your gadgets and equipment.
Electricity backup so that you do not waste even a single second of your work schedule.
Tailor-made Workspace Service
This custom service is available at two of our workspaces at GoodWorks CoWork- the Box Office and the CoWork Studio. These unique office spaces are suitable for individual companies or teams of 20 – 50 people.  Companies who select these spaces can work with us to make modifications and customisations to suit their specific business needs. From informal huddle corners to more formal, Private Studios, we will work with our team of architects and design experts to modify these spaces to match the team's requirement.
Why Us?
We understand that for the best work to happen, we need to provide the best environment. And to do this, we have taken some key measures. For starters, we provide all our members different types of work areas – from lively creative spaces with graphiti and wall art to open spaces with natural light and private studios for more focused work; we have a corner to suit every mood of a coworker.
And, moreover, we also take care of seamless office management, from smooth, super-fast internet lines to best-in-class security and operational facilities and super clean work spaces, we take care of it all. So that you're free to focus on meeting your office deadlines and achieving business success.