According to the report published by the Federation of Indian Chambers of Commerce & Industry (FICCI), the coworking industry's market share in the commercial office space leasing industry in India has increased to 12% this year in 2019, up from last year's 8% in 2018 and, 5% in 2017. It estimates that this upward trend will continue in the foreseeable future in 2020 and beyond. According to the Economic Times newspaper, the growth of the coworking industry in India is on steroids. To understand how investors can benefit from this trend, it is essential to analyze what is fueling the demand for coworking spaces in India. Here are the main reasons for the growth of the industry.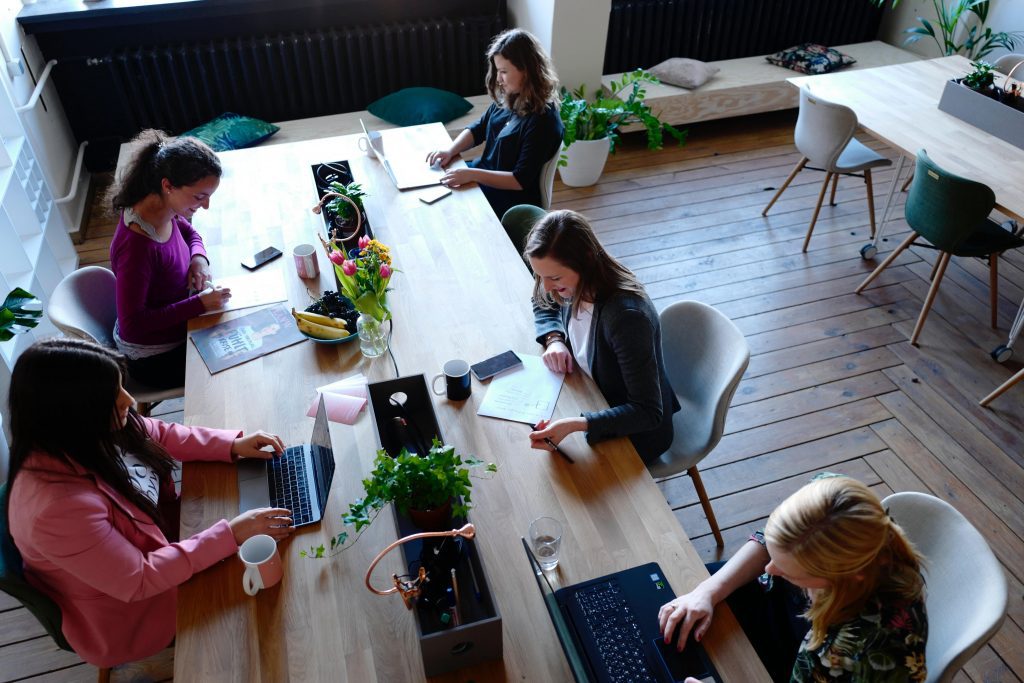 It's Cost-effective
The most obvious reason that people gravitate coworking spaces is that they can be a lot cheaper. You can save over 25% for smaller companies and 15-25% for more prominent corporations while having access to luxury amenities that are difficult for a single business to purchase on its own. Facilities like ergonomic office desks and chairs, super-fast wifi, state-of-art telecommunications, and conferencing facilities, central AC, Administrative and IT Staff, etc., can be provided by coworking spaces because the cost can be shared between different entities. Further, coworking spaces are frequently placed at major business centres and neighbourhoods in the city. Such central locations offer the business a massive advantage by increasing accessibility and visibility and can generate a ton of business leads and client referrals. However, renting an office space in such locations can be prohibitively expensive for all but the biggest corporations. Opting for a coworking space offers an excellent opportunity for small businesses to level the playing field and compete with the big players at the same location.
Young Workforce Demography
India has an extremely young population and workforce demographics. Almost half the population is around 25 or younger, and more than 65% are under the age of 35. Studies project that millenials and younger people, will comprise 50% and 75% of the workforce by 2020 and 2025 respectively. There is a high demand among them for cost-effective but technologically state of the art offices and workspaces, which traditional offices find difficult and expensive to provide. Coworking Spaces on the other hand offers tech savvy state of the art Office facilities at much lower costs as compared to Traditional Office Spaces.
The Gig Economy
The gig economy is short-term project-based employment instead of long-term permanent jobs. Over the years, the practice has gradually increased in popularity and has now become mainstream.  It has now a preferred way to work for both employers and employees. The gig economy in India has gained prevalence due to the rise of the startup culture, the rising millennial workforce and young demographic, and the shifting preferences of people towards flexible and meaningful work purpose. Our country has the second-highest number of freelancers at over 15 million, second only to the US (53 Million). However, whereas much of the US demand is generated domestically, the 15 million Indian freelancers take up over 40% of the global freelancing jobs outsourced worldwide.
Naturally, in a gig economy, rarely is there a need for permanent office space. Coworking offers a convenient and affordable solution — Check-In when you get a project and check out at completion. And coworking spaces provide professional office facilities – like IT infrastructure and support, conference spaces, administrative staff, professional seating, networking opportunities, and many more.
The rising demand from corporates
Traditionally, the target demographic of coworking spaces have mainly been small businesses, SMEs, and freelancers. It makes sense, as the cost would be an essential concern for these small entities, who might want to rent spaces till they become big enough to purchase one of their own. In the last decade, however, large corporates have been increasingly making use of independent contractors and freelancers to keep project costs down. Last year, in 2018-19, 72% of the total number of gigs in India was retained by large corporates, up from 52% in the preceding two years.
Corporates are now heavily renting seats in the coworking spaces to accommodate their independent contractors and temporary employees in the gig economy. Coworking spaces have amenities and furniture set up, which saves a lot of hassle for the company. It is convenient and cost-effective. It is estimated that by next year, almost half of the global demand for coworking will come from large corporations. The entry of corporates brings with it the potential security of long-term clients, something which the coworking industry has been traditionally lacking with small businesses. And it has also attracted a flock of new investors who now see a bright future and lucrative business opportunity in the industry.
À la carte Payment system
Coworking spaces have a pay-per-use model. That means facilities not used need not be paid for. It's similar unsubscribing for the channels that you don't need on the TV. For e.g., a medium-sized business might need a conference room quite often, whereas small companies and freelancers don't regularly. Thus, they don't have to pay for it, even though the facility is right there available to them when they need it. It helps businesses track their expenditure, and be flexible enough to minimize wastage of resources.
The idea economy
We are living in the idea economy – where a potentially great business idea can generate a multifold return. The internet has finally given us all the tools required to execute this brilliant idea. Coworking spaces allow people from different companies to share the same workspace. The interaction between people of diverse expertise and subject areas generates new ideas and business opportunities. Today's businesses appreciate this.
If you are thinking of joining the coworking revolution, in Bangalore, connect with us at Goodworks. We are the market leaders in Bangalore and have been awarded as the best coworking company in 2019, by popular vote.
We are located at prime commercial hubs in Bangalore like Whitefield-EPIP Zone, Whitefield- Prestige Shatiniketan,  Indiranagar, Electronic City,  Millers Road,  Manyata Tech Park, and Varthur.
Book a Tour with us or sign up for a One Day Free Trial Program.