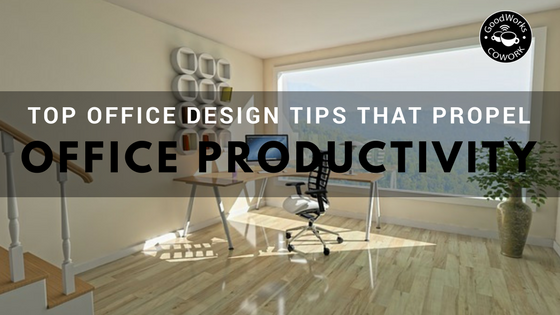 With human capital emerging as key success drivers for a business, there is a lot of premium being placed on how they are seated at an office workstation. The overall environment within which the employee works has proven to have a significant impact on his/her productivity. Hence, proper office design is coming up frequently as a key area to focus on as a part of the business strategies.
Colors as per Business Philosophy
Different colors evoke a different sense of action and perception for employees. Red and orange fit better with energetic areas within the premises. They denote action and stimulation of ideas to foster creativity and innovation. On the other hand, blue and green are toned down colors (what we call as low wave length colors). These are suited for areas like the common room, waiting room, and meeting rooms.
Utilize Good Furniture Ergonomics
Good quality furniture is an investment of a lifetime for an office owner. It ensures a higher level of productivity and lesser physical strain on hands, neck, or shoulders. It is common for adding a lot of adjusting factors within the furniture design (adjustable keyboard tray, adjustable chair height etc.). This allows every employee to fine tune the workstation as per his/ her specific need or comfort level.
Brainstorming Hubs
Ample open space needs to be dedicated to informal brainstorming. Other than the meeting rooms, these informal spaces really get the creative juices flowing and adds to the overall productivity levels of the employees. These brainstorming hubs act as relaxation points as well as interaction pathways for minds to initiate conversations, get ideas, and be inspired.
Use Walls for Motivation
Instead of the dreaded grey walls, try to liven it up with a bright splash of colors that can turn a frown into a smile. Employee who comes in with a sulk can be a great productivity killer. He suggests going for inspirational quotes to perk up employees, along with using subtle yet bright corporate colors (without overdoing it of course!)
Pay Attention to Air Quality and Smell
Proper ventilation, temperature controlled environment, and minimal pollutants hanging in the air are sure pointers to take office productivity to the next level of employee satisfaction. In addition to adding a signature to all branches of the office, consistent smell and good air quality can bolster positive attitudes.
Specific Spaces to Cater to Clients
Clients are our key revenue drivers. They need to be comfortably seated when they are in your office space. This space can convey the big bold message of corporate values and business vision. The room in which they are seated speaks a lot about your brand value proposition, so make sure to convey it in the right way to gain better business.
Which of these ideas did you like the most? Do write to us and share your views with us.