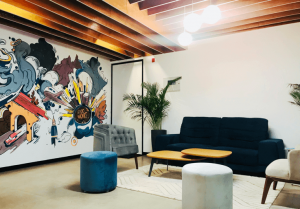 In order for a business to thrive, entrepreneurs need to develop professional relationships and personal connections. That means getting in touch with customers and establishing a well-known network. It is the relationships that you nurture as an entrepreneur that affects the growth of the company. When times are tough, you can count on the mentorship or emotional support of fellow business owners. These professionals understand the highs and lows of the corporate world and can offer adequate assistance in the matter.
How to connect with other entrepreneurs?
There are multiple ways you can establish a connection with other entrepreneurs. Take a look at some of them listed below –
Be a member of an entrepreneurial community
Do you want to meet and talk with other entrepreneurs? One of the most efficient ways to do so is via joining a like-minded and same niche entrepreneurial organization. It will definitely give you the opportunity to interact and exchange ideas with other business owners. There are multiple organizations spread across the country. There are even some remote ones available too. Take a look at these communities and join the ones that spike your interest the most. Apart from networking, these organizations help you get the necessary mentorship and advice, along with real-life experiences. 
Maintain an active profile on Twitter
Amongst the different social media platforms available, Twitter stands out. That is mainly due to the fact that Twitter is always active with breaking news and updated information related to different industries. On Twitter, you will come across several successful entrepreneurs. If you are lucky, you can even grab their attention or get access to their mindset via their tweets. In fact, you can even send them messages. And if they reply, make sure to nurture that connection. However, Twitter is not the only social media platform. You can also choose LinkedIn, Facebook, etc. 
Another interesting way to connect with other business owners is to attend different business events. These include seminars, exhibitions, and other local meet-ups. There, you will come across other entrepreneurs and establish a professional relationship. While it is true that the participation fees might be hefty, the benefits that you get more than makeup for the investment. Learning from competitors and attaining innovative ideas from seniors are massive advantages. 
Contribute to the business circle
In the business world, you need to take as much as you get. That means, if you have the chance to share your experience and help other entrepreneurs, go ahead. It is an excellent way to ensure that you are a known entity in the corporate world. You can pen exciting newsletters, opt for business publications and collaborate with others to put meaningful content in the mainstream media. Apart from that, you can also reply to others on different public forums, maintaining professionalism. 
Work in a co-working space
One of the best ways to connect with fellow business owners is to join a suitable coworking space. Apart from developing professional connections, you can also enhance work productivity. The dynamic work environment leads to a boost in creativity and offers a respite from the typical everyday office work culture. Besides, interacting with other professionals will lead to the birth of fresh ideas and concepts. Also, the working space is cost-effective and provides a wide array of resources. 
Conclusion
These are some of the ways one can connect with other entrepreneurs. Apart from these, there are various other affordable options too. One can choose one or more options and start networking right away. It is vital to develop relationships that can aid in the growth and eventual success of your business.
So what are you thinking? If you are residing in Bangalore, then go and checkout GoodWorks CoWork's coworking spaces in Bangalore. The lively atmosphere, multiple desk options to choose from, and meeting rooms for team meetings and seminars, you will get everything here. The furniture is ergonomic and other amenities will add-on to increase the productivity levels of employees. For more details,  Contact us here.