Top Mobile Development Companies
India is becoming the fertile landmass for app development, having more than 50 thousands app development companies with more than 300 thousand mobile app developers. After US, India has the largest community of Android Developers across the globe.
It's an impossible job to mention the 10 best Indian app developers. It's really hard as everyone in the market is claiming to be the best with a huge numbers of clients. Surveys and researches on the same help you a little, and you end up with hundreds of developing companies on hands. It will take ages to find out the best of the rest.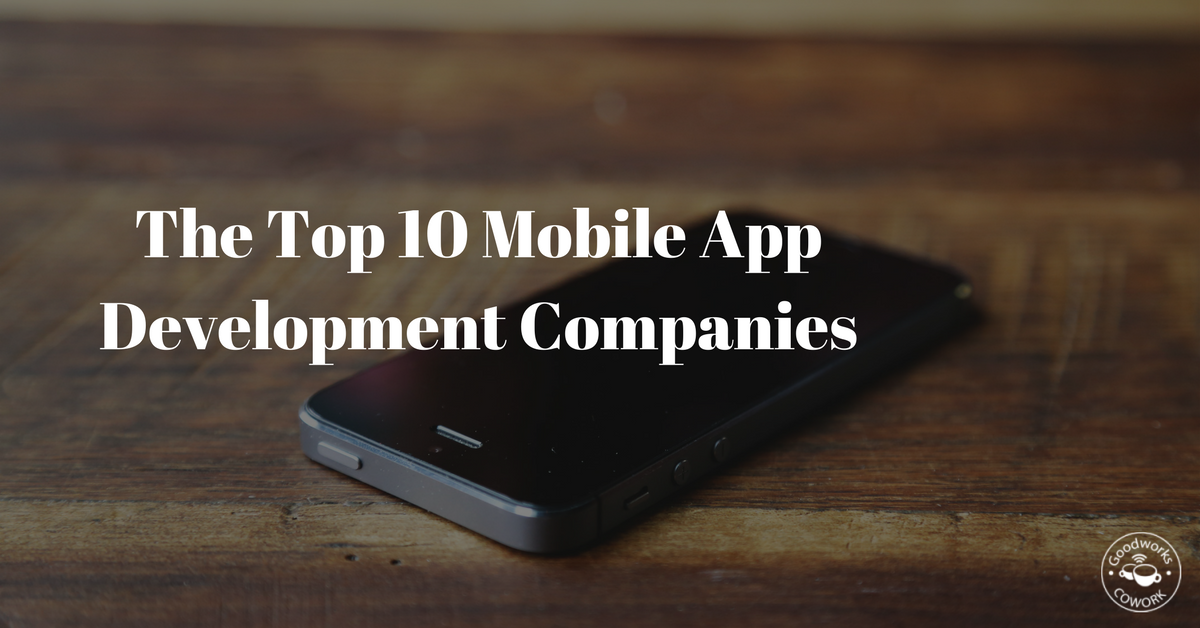 To tackle such an intricate situation, experts advise to explore the top app developing companies, but always keep in mind, even Google counts on organic results.
What best can be done in this situation is highlighting the common names in the initial results, and list them among the best ones on the basis of the standard parameters such as reviews & ratings, market reputation, cost effectiveness etc.
And we have done exactly done that.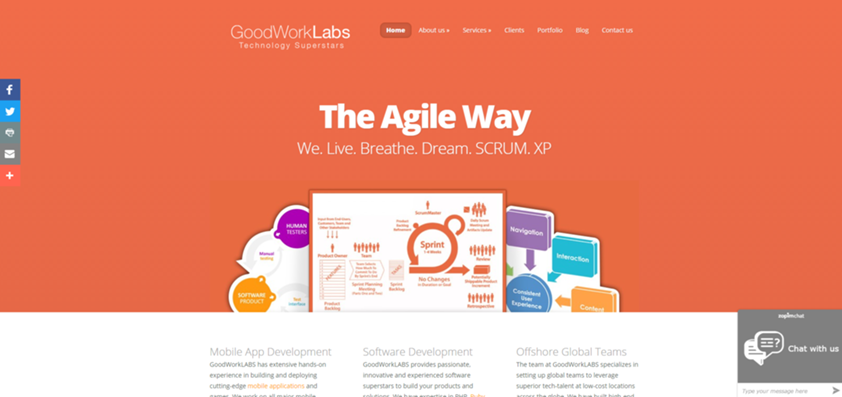 GoodWorkLabs is a world-leading new-age software and design lab that delivers cutting-edge products and solutions for customers globally. With an objective to solve complex problems for customers, the firm specialises in outsourced product development, high-end mobile/gaming apps and custom software development across technologies including Ruby on Rails, Java, PHP, Mac, iOS and Android.
GoodWorkLabs also houses a unique UX/UI Design Studio and crafts beautiful and useful interfaces and products.
2. Konstant Infosolutions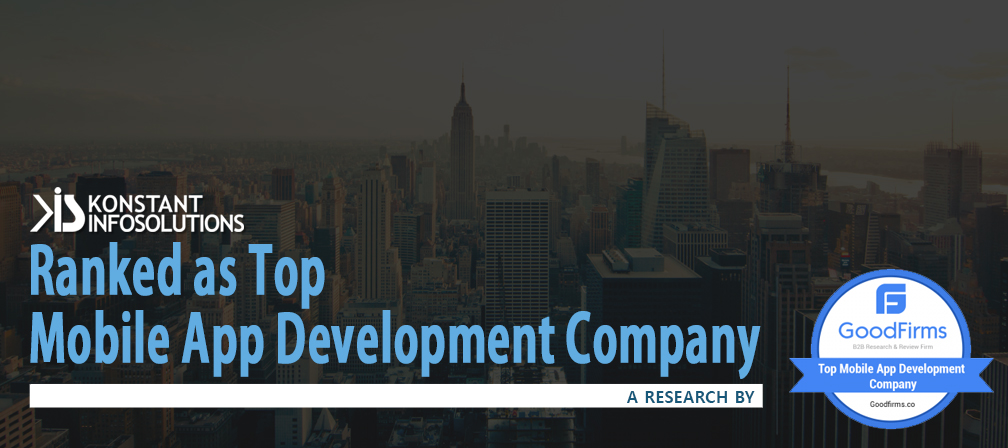 Konstant Info is a global technology and innovation company with a special focus in mobile app development (iOS, Android, Hybrid) and web development (HTML5, Angular.js, Node.js, cloud etc.) that solve real-world problems. We've launched 500+ top-rated apps and hundreds of more prototypes, offering a full range of digital technology solutions and services worldwide.
3. Appster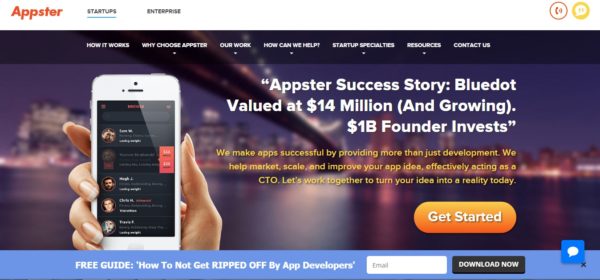 Appster is a full-scale mobile & web app development firm with 390 people across 3 continents & offices in Silicon Valley (San Francisco), Melbourne (Australia), New York & India. 
Multiple clients w/ millions in funding

BlueDot valued at 14m, named

'potential billion dollar start-up'–

founding CFO of Paypal becomes stakeholder & named 'Best Startup' judged by Richard Branson. 
4. Robosoft Technologies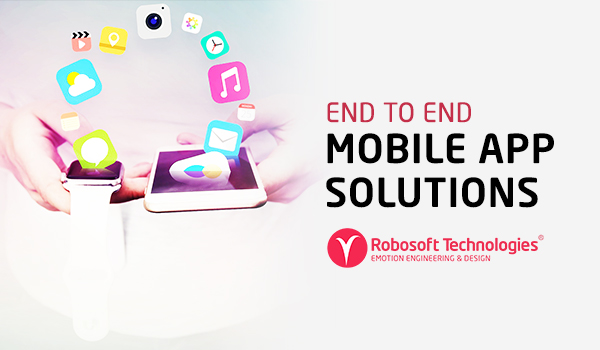 Robosoft Technologies is an end-to-end Mobile app and Digital solutions company with over 500 experts across the US, India and UAE, working with Global clients.
Experience: 20+ years of software development experience; 8 years of mobile app design & development experience

Expertise: 500+ experts across mobile (iOS, Android, Cross-platform), web and wearables. 
5. Hidden Brains InfoTech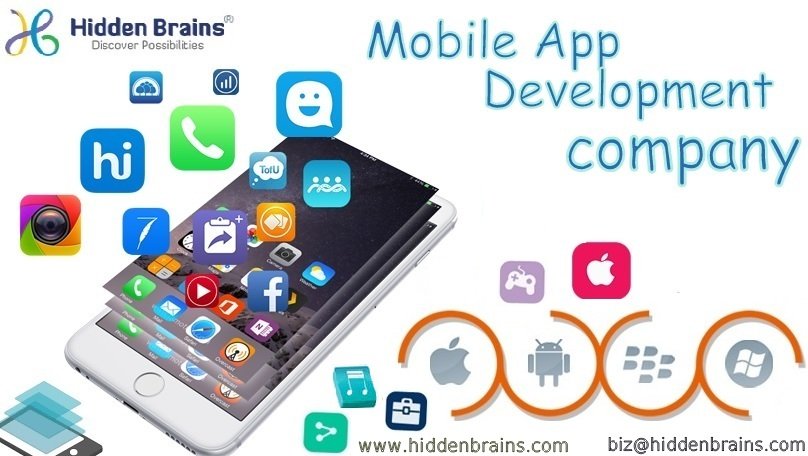 Hidden Brains Infotech is an Award Winning Software & Mobile App Development Company committed to provide end-to-end IT services in Web, Mobile & Cloud.
From ideation, UX/UI design, development  to Software deployment, we have successfully delivered 5000+ Web & 1000+ Mobile apps over a span of 13 years to clients across 102 countries.
6. Promatics Technologies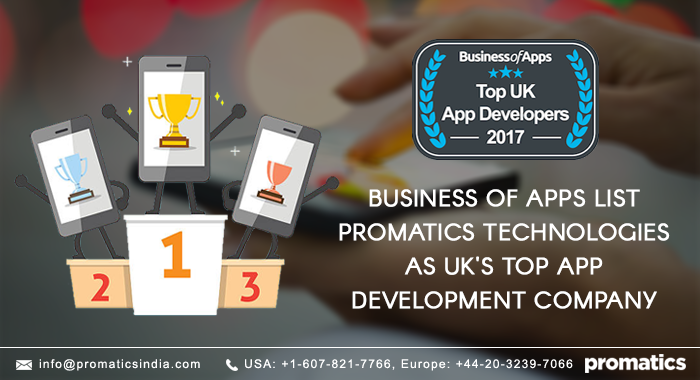 Promatics Technologies is a premier web and mobile apps development company. As a seasoned team of 100+ developers we have built a strong foundation of web and mobile app development processes with much matured and optimized engagement and delivery models. 
7. hedgehog lab
hedgehog lab is a global technology consultancy that specialises in multi-platform software and connected device innovation. We architect, design, develop, and market apps & digital solutions for phones, tablets, TV, kiosks & and other post-PC devices.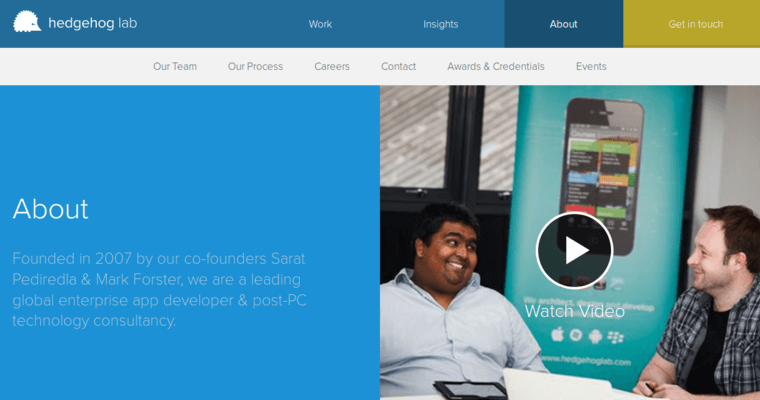 8. Sourcebits

Sourcebits is a Bangalore based mobile application Development Company in India and USA. It is a child company of Globo Group, has delivered more than 500 mobile app development projects. Founded in 2006, Sourcebits employs more than 200 employees, including dedicated designers, developers, and project managers. It develops mobile apps on all major mobile platforms, including iOS, and Android. Its US office is in San Francisco and India office is in Bangalore.
9. QBurst 
QBurst is India based one of the major mobile application development service providers. The company's client base includes Burberry, Acis and Airtel. QBurst has branches in Trivandrum, Bialystok, Sydney, and Dubai.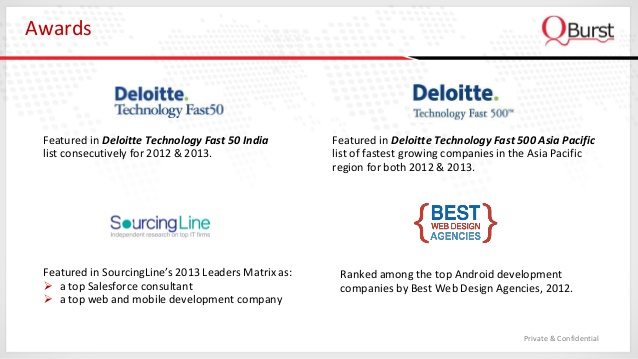 10. Appsquadz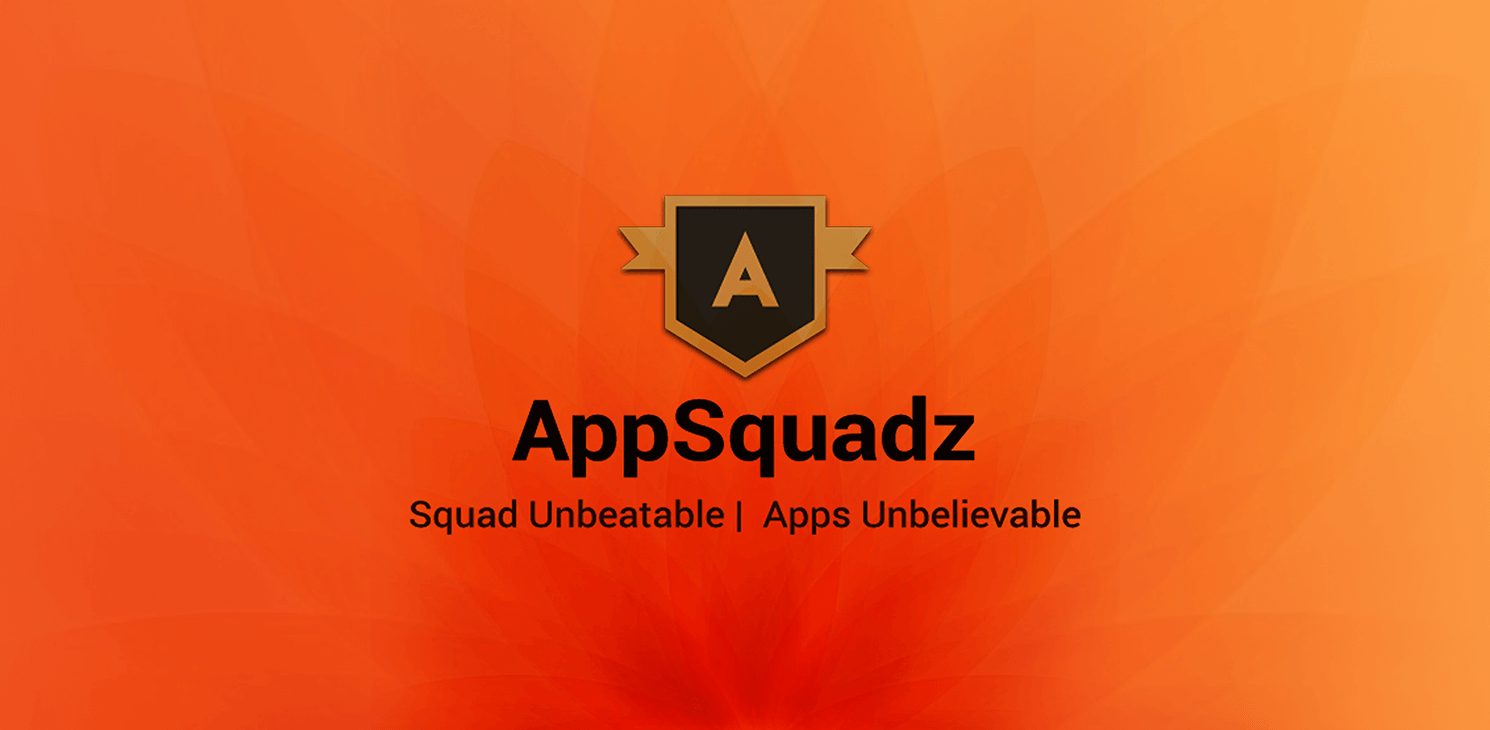 AppSquadz Technology is a lined up unit of adept mobile application developers, designers & traffickers pledged to expand the enterprises, trade and networked investment across the globe to make an impeccable and lasting impact in applications & technological advancement.