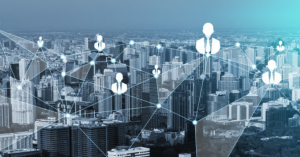 Whether you are an aspiring entrepreneur or looking ahead to begin your startup, but large investments in physical space worry you. The next best solution is to consider a Virtual Office. With significantly low overhead and technology costs, virtual office space is a relatively cost-effective solution to traditional offices. A virtual office can even take your business to new heights, especially if it is in a prime location like that of Bangalore. So, are you thinking about how does a virtual office space work for your business? Well, virtual office space in Bangalore will give you many advantages. 
A virtual office space gives you access to a professional environment at an affordable price. You can utilize all the office provider's amenities (similar to traditional offices) without actually having a physical office. And if you are a business owner, you can access the benefits and personalize your usage based on your company's needs. One such eminent Virtual office space provider in Bangalore is – GoodWork Spaces. We provide end-to-end solutions to set up your virtual office in Bangalore. So, if you are looking forward to considering virtual office space, read on to know some significant advantages of it – 
Makes Your Business Look Professional and Credible

A proper office address makes your business look professional and credible. You can add it to all your e-mailers and business cards and create a better impact on your clients rather than giving a home address. Even better is choosing the office in a prime location, as in Bangalore, India's tech capital, it will further impact your business.   
Allows Remote Working

Having a virtual office gives you the liberty to work from anywhere you wish. Your location does not matter, and side-by-side, you always have a space to utilize as needed. So, if you are a remote worker, a virtual space is the ideal solution for you. Plus, it saves time for you and your team that is wasted in commute.
Get Access to Larger Talent Pool and Increased Productivity Rates
With physical office space, you can mostly hire talent from nearby places, whereas in a virtual office, you can hire the best talent regardless of their location. This also increases employee satisfaction and improves productivity as the employees can work from home or choose a workplace. It also provides a better work-life balance.
Cost-Effective
This is one of the main advantages of a virtual office: they are much more cost-effective than a traditional physical office. You are saved from the fixed expenses that come along with the conventional brick-and-mortar spaces. There is no office lease, no maintenance charges, and other overhead costs. Moreover, you get a prestigious business address without paying huge costs. Hence, it makes the virtual office an ideal choice for businesses nowadays.
Expand or Exit As Per Your Needs
A virtual office allows you to easily expand your business without bearing the huge costs associated with office expansion. Similarly, if in any case, you want to move location or exit from a place, it makes the process pretty much simpler and fast as no long-term commitments are needed. 
Complete Business Support
Eminent Virtual offices offer a complete business package that will consist of everything that a business needs.  For example, GoodWork Spaces provides complete virtual office solutions, including call forwarding and answering, virtual mailbox, 24/7 voice mail, and even access to meeting and conference rooms. All these solutions will support you so that you can concentrate entirely on your business. 
GoodWork Spaces – Providing Top-Notch Virtual Office Space in Bangalore

If you can work from anywhere with just your system and internet, virtual office space is the best choice to get your business name registered. GoodWork Spaces is the top Virtual Office space provider in Bangalore that provides you with complete solutions to set up your office, that too, in a prominent location like Bangalore. Give a professional address to your business, and create better trust among your clients. For detailed information, check out here.
Read more: Top 5 Advantages Coworking Spaces Have Over Traditional Offices