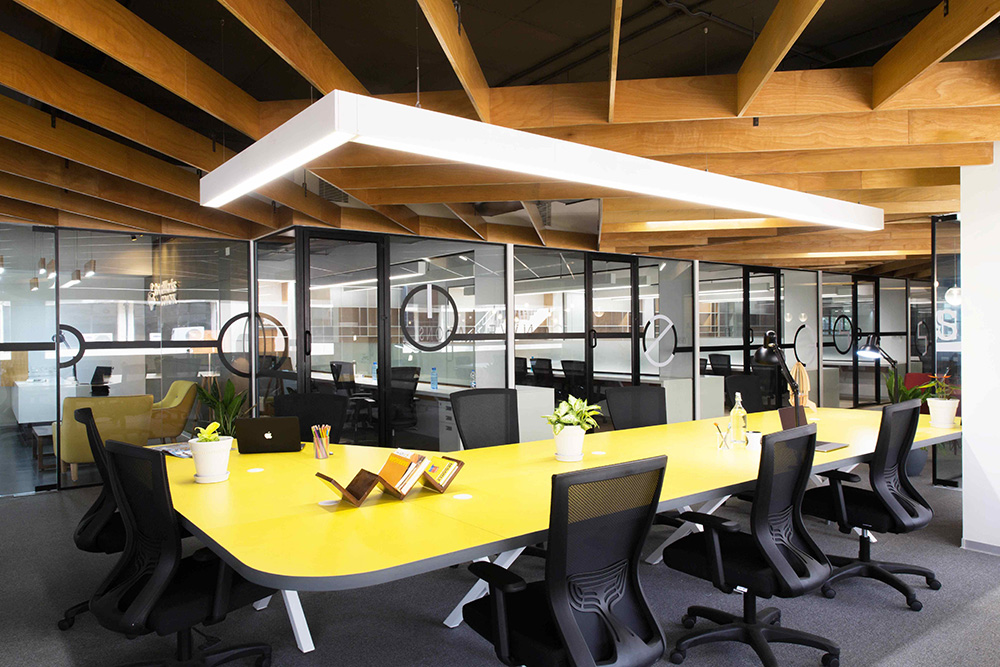 Best Shared Office Space in Bangalore
GoodWorks Cowork offers shared office space in Bangalore to every freelancer and budding entrepreneur. We also have instant Plug and Play office spaces with a flexible plan. Our lavish, state-of-the-art shared office space allows future technology giants to start with the facilities of an established business. Our parent company GoodWorkLabs has launched this initiative to actively help startups live their dream.
Shared Office Spaces
GoodWorks Cowork Shared office space in Bangalore is the most reasonable and cost-effective option during the initial stages of a startup. Coupled with our facilities and benefits, GoodWorks Cowork becomes the most unique shared desktop environment. Our location as a superior office space in Whitefield – the first IT hub in Bangalore is an added bonus.
Why Coworking is a meaningful operation?
People who use coworking spaces consider their work meaningful.. Interaction with like minded people and exploring ideas and new concepts can widen the horizons of your mind. Also, having so many people around who are working hard to grow big can have a positive impact on you as well. Unlike a traditional office, coworking spaces consist of members who work for a range of different companies, companies, and projects. There is little direct competition or internal politics, so they do not feel they have to put a work character to fit in. Working with people doing different types of work can also strengthen their own professional identity.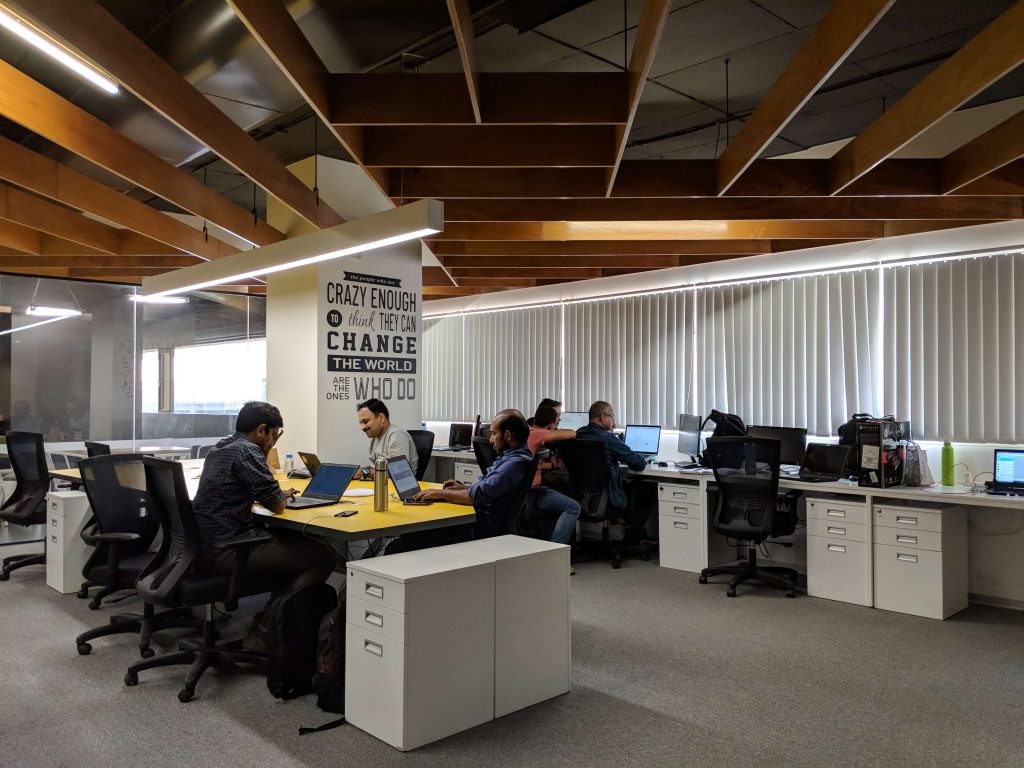 You have more control over the tasks. Coworking spaces are normally accessible for a majority of the working hours. People can either put in a long day of work if they have deadlines to meet or take a break in the middle of the day to chill out with friends and maybe playing pool. They can choose between a quiet space where they can focus or a more collaborative space with shared tables where interaction is encouraged. They can even work from home, without any repercussions. This allows them to find a balance between their domestic and professional life.
Coworking allows professionals to feel as though they are part of a community along with all the social, cultural and academic benefits that would offer. This is quite contrary to working from home for free or renting a nondescript office and is one of the reasons coworking has become quite desirable. Each coworking space has its own atmosphere, and the managers of each space make great efforts to cultivate a unique experience that meets the needs of their respective membersThere is so much to be observed and inculcated in a coworking environment. Not only does it bring the best out of you, it helps develop your personality simultaneously as well..
Goodworks Cowork Shared Office space in Bangalore is not just to cut down on your costs. There are so many professional improvements waiting for you. It is a carefully planted sapling that will soon transform into your tree of growth.
Goodworks Cowork offers
Workspace/ Ambience:
Conveniently located shared office space in Whitefield, Bangalore. Whitefield is one of the most sought-after sites in the IT sector. An address here would be beneficial for your organization in many ways.
A Professional business environment where you can focus completely on your business goals and also gain the opportunity to mingle with other budding entrepreneurs.
Fully furnished office space with ample natural lighting, built in a way to enhance productivity round the clock. With motivational images and quotes from famous startups all around, you can be sure that you will be always in the right frame of mind.
Value added Services:
Get tips and advice from veteran technology experts and designers for your projects.
Avail basic administrative services such as mailbox, messengers and organized documentation.
Get office services such as printing, scanning and dedicated phones.
Dedicated security personnel and efficient maintenance staff to ensure a comfortable work schedule.
Storage facilities with lock systems to secure your gadgets and personal documents.
Technological Support:
Super fast WiFi for a smooth flow of your work.
Saving electricity allows hassle-free operation throughout working hours.
Unique Benefits:
Mentoring and advice from serial entrepreneurs Vishwas Mudagal & Sonia Sharma, unique to GoodWorks Cowork.
An opportunity to collaborate with a diverse group of start-ups / freelancers and entrepreneurs.
Opportunity to attend investor workshops / seminars / presentations and other start-up events that are held regularly with our founding company, GoodWorkLabs and other organizations.
Shared office spaces and coworking are the mantra of the new era and GoodWorks Cowork offers it in one of the best locations in Bangalore for your accessibility to customers and business partners. Our CEO and MD being angel investors, startups sharing offices under GoodWorks Cowork will have access to great expertise and facilities.