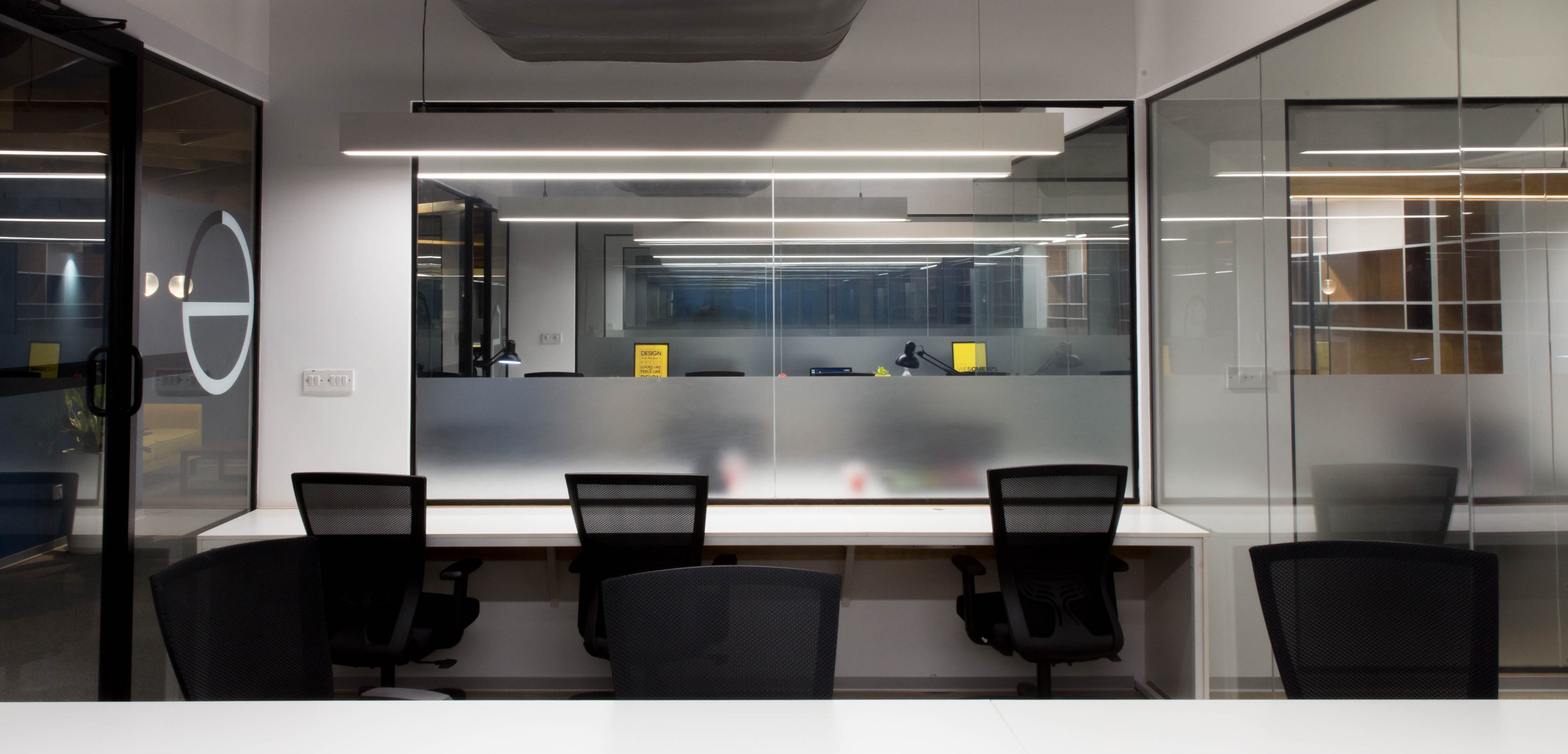 At GoodWorks CoWork, we have a number of different types of Private Studios for startups in Bangalore, as we understand the need for privacy and some undisturbed time for deep work! Whether you're a small team of 3- 5 members or larger groups of 10 members or 20 members, we've created high-end, well-equipped, premium Private Studio Offices to suit your team size.
It's a workspace created to encourage teams to focus on the given business goal and immediate tasks at hand without being disturbed by the constant distractions that may occur in an open work environment.
What Are We Offering:
Brand Showcase – Your company's brand logo will be put up at the reception of the coworking office and also on the door of your Private Studio,
Desk Storage – We will be provide individual storage pedestals with keys for all the members of your team.
Sound-proofing – All Private Studios have been adequately equipped to ensure noise-proofing for complete privacy and focus at all times.
Ambience – Our Private Cabins have been beautifully designed with an all-glass facade and simple glass frosting to maintain the aesthetics of the space while maintaining the privacy of the cabins.
Complete Access and Security -The Private Studio comes with its own lock and keys so that the team can feel assured that their belongings are secure at all times. Also this ensures that the team can access their Private Studios as per their convenience, whether it be late night, weekends or holidays.
Break-out Area – The Business Lounge has small break-out areas where members can take a break, or work individually, away from his team members.
Meeting and Conference Rooms – In addition to their Private Studios, all teams also have completely free access to all the meeting and conference rooms at the coworking space. We have 4 different types of Meeting Rooms – a 4-seater interview room, a 6-seater meeting room, 12-seater conference room and 15-seater workshop space. Any of these rooms can be booked by the coworking members on a first-come-frst-serve booking system, completely free of charge.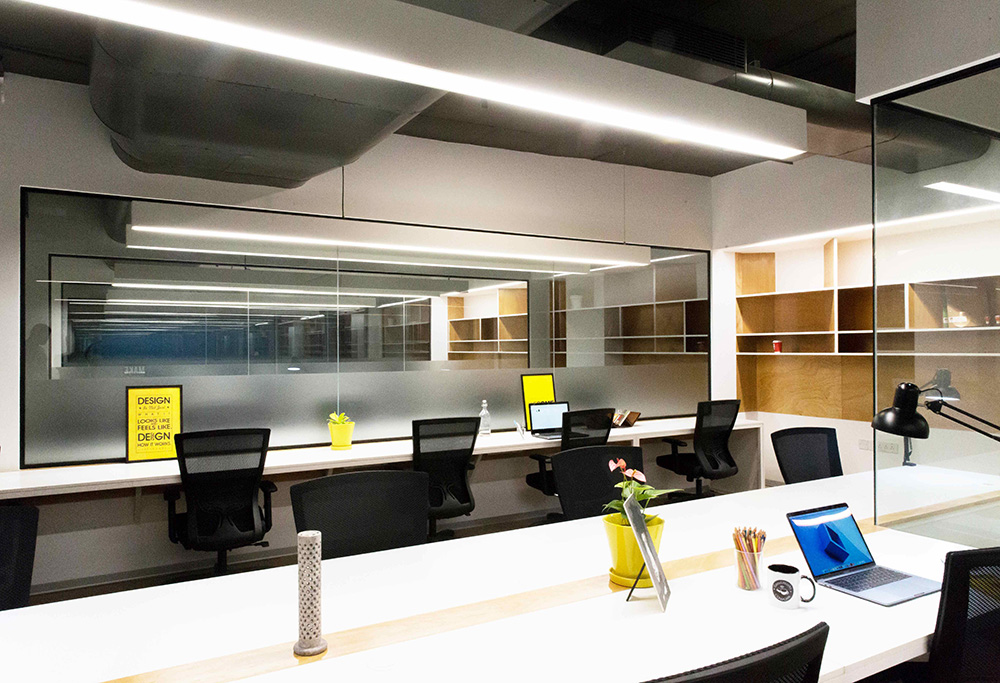 At the GoodWorks CoWork Business Lounge in Whitefield Bangalore, we have the following Private Cabins that can be booked on an annual basis:
1. 3 Private Studios with seating capacity of 10 members each.
2. 2 Private Studios with seating capacity of 16 members + additional Manager Cabin
3. 3 Private Studios with seating capacity of 3 to 5 members
4. 1 Private Studio with seating capacity if 15 members in linear style
5. Dedicated Desks in an open work space with individual storage drawers.
To book a Tour of the space call 8088707700 or Click here!