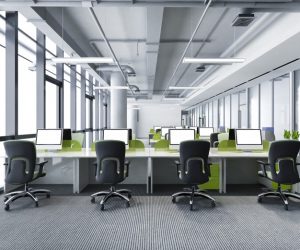 In the startup stage of any business, flexible and affordable amenities can really add to productivity. As startups are tight on budget should make sure to spend wisely and yet get all the required facilities. 
How's that possible?
By choosing a coworking space!
We can ideally say that coworking spaces are the best option for small businesses. Initially coworking spaces were mostly seen as a way for freelancers and remote workers to come and work to fight isolation. But now there are many aspects of coworking spaces that touch many types of business. national coworking companies are worth billions, and boutique spaces offer unique and distinguished offices that inspire entrepreneurs and scaling businesses alike. Many coworking companies offer private office spaces as well, giving you the benefits of your own space without long-term contracts.
So if you want to know how small businesses benefit from using a coworking space, read on here – 
Here are seven ways that small businesses benefit from using a coworking space.
Coworking spaces helps in easy scalability
When small business owners seek office space, it becomes difficult to decide on the space they need. Keeping in  mind the current team size they can opt for a small office but when the team size increases that becomes a problem. As most commercial leases are in the three-to-five year range—and that's a commitment that many startups aren't in a position to make. So its realy difficult for them to find something affordable that is also short-term.
Coworking spaces, on the other hand, offer businesses the ability to scale up (or down) as needed, without breaking expensive long-term leases. By choosing a flexible office space you can choose to work as needed and take up space as per your team size. Yu dobot have to worry about any fixed commitments and fixed costs, you can easily increase or decrease your office space as needed.  
You get a mini office for yourself
Whenever you choose any coworking spaces you get free access to their amenities that would otherwise require you to make large capital investments. Built into the cost of many coworking space memberships is access to little things—such as coffee, wifi and office supplies—and more costly items, including printers, phone services, other utilities etc. 
Professional space will boost the productivity level of your team
If previously you've been operating your small business out of your home, or sometimes visited the local coffee shop, then obviously you have got your productivity levels go down. By joining a a coworking space your productivity levels are going to increase surely due to the atmosphere, amenities, environment etc. The best part is you will feel a part of a larger community when you work from a coworking space.
You work-life balance improves
Work-life balance is hugely important for anyone in this internet world today. This will help in better mental health, better relation with peers and a healthy body. That balance often gets out of control when you work from your home. Coworking spaces allow entrepreneurs and teams to create a balance between home and work life. 
More networking opportunities.
Whether working from home or working from your private office space one often feels isolated. A coworking space gives you more access to new ideas as it is filled with other small businesses and entrepreneurs. Coworking spaces draw businesses across a variety of industries and niches together in one room or floor. You'll surely meet new people, exchange ideas, and possibly collaborate on projects together.
The best economical option
Firstly, hiring talent is tough. It takes time, resources and above all, money. Many small businesses use freelancers to do their work. In local coworking spaces, you may get someone just by looking over to the next desk to who can help. It is also very cost effective than going to the coffee shop for every team meeting and collaboration. 
Choose GoodWorks CoWork coworking space 
Small businesses can gain a lot from operating out of a coworking space; it helps in increasing productivity, healthiness, and efficiency. If you are residing in Bangalore and looking ahead to experience a coworking space, check out GoodWorks CoWork. GoodWorks is present at all the prime locations of Bangalore. For more information, reach out to our team here.