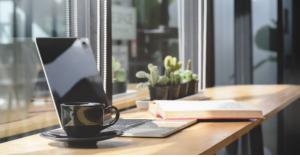 Like many employees, small business owners, freelancers, and professionals have already discovered, working from home can be a great thing, but isn't always the most productive method. The next best thing to make your day productive is to choose a coworking space. Coworking offers an alternative to traditional leases and work formats. Coworking's base is on flexibility, with it businesses and individuals are able to sign up for short to medium-term memberships to access spaces as they need and benefit from all the resources that come along with them. Whether you're looking for an office for your team, a single desk 1-2 days a week, or a premium space to hold socially distanced meetings with clients, coworking spaces offer the perfect solution. Especially during covid times, as people want to be both safe and also want to get out from the work from home format and move to a professional space that will make their days productive. Head over to GoodWorks coworking spaces in Bangalore that offer a premium environment with multiple options to choose from. 
By signing for a coworking space at GoodWorks CoWork you get to avail yourself of the various amenities in the memberships, with resources such as in-house cafés, meeting rooms as needed, and can attend various seminars that are held, at no extra cost.
How are coworking spaces becoming safer in the future?
Coronavirus has created new social protocols (such as social distancing), hygiene expectations, and priorities for individuals and businesses.
Coworking spaces such as GoodWorks CoWork have been working to evolve, incorporating these new priorities and ensuring the key points of member safety, health, and productivity remain looked after into the future.
We have developed new standards, procedures, and layouts of spaces, designed to offer stability along with safe and hygienic workspaces while continuing to supply the usual high-quality premium spaces members know and love.
With new physical distancing signage, heightened cleaning schedules, availability of sanitizer and antibacterial products, and a focus on working with members to create safely distanced workspaces, we have adapted each coworking space to provide more space per person and a safer workday experience.
Why are coworking spaces better for individuals and teams?
GoodWorks memberships are inclusive of all utilities, amenities, and maintenance costs. It offers an alternative to long leases that don't accommodate the flexibility required by businesses and individuals.
As we move into a new future, coworking has an immense benefit of providing adaptability, with social distancing incorporated into space layouts, and a variety of breakout and flexible spaces allow members to be part of a community while ensuring they can still stay safe and work productively.
Your coworking space will also manage all procedures, standards, and contractors, ensuring your space is as hygienic as possible, your coworkers and fellow members are educated on new guidelines, and resources are available to create a clean and safe space for you to work each day.
Head over to one of the best coworking space in town – GoodWorks Cowork
If you reside in Bangalore, you must try out the coworking spaces of GoodWorks, located at all the key locations of Bangalore. You can also avail a free trial day to experience it yourself. For more details contact our team here!