Key aspects to consider when selecting the perfect workspace
We have always dreamt of having a "picture-perfect workspace". A workspace with best amenities, design, and ambience creates wonders and increases work productivity by many folds. Therefore, selecting the best suiting workspace can be a task at times. You need to look at many factors before choosing a workspace as your office.
Whether you are a freelancer or have recently begun working or are up to speed with managing the dream team of your dream venture – all you need is the perfect working environment. With that said, today, the emerging concept of co-working is the one-stop workspace solution for all your needs. The best coworking space provides options to take care of every need, answer each query, and above all, enable a workspace experience that nurtures an individual's mental and physical health.
Coworking is the new age interacting platform for organizations and goes well with the changing work environments and preferences of the workforce.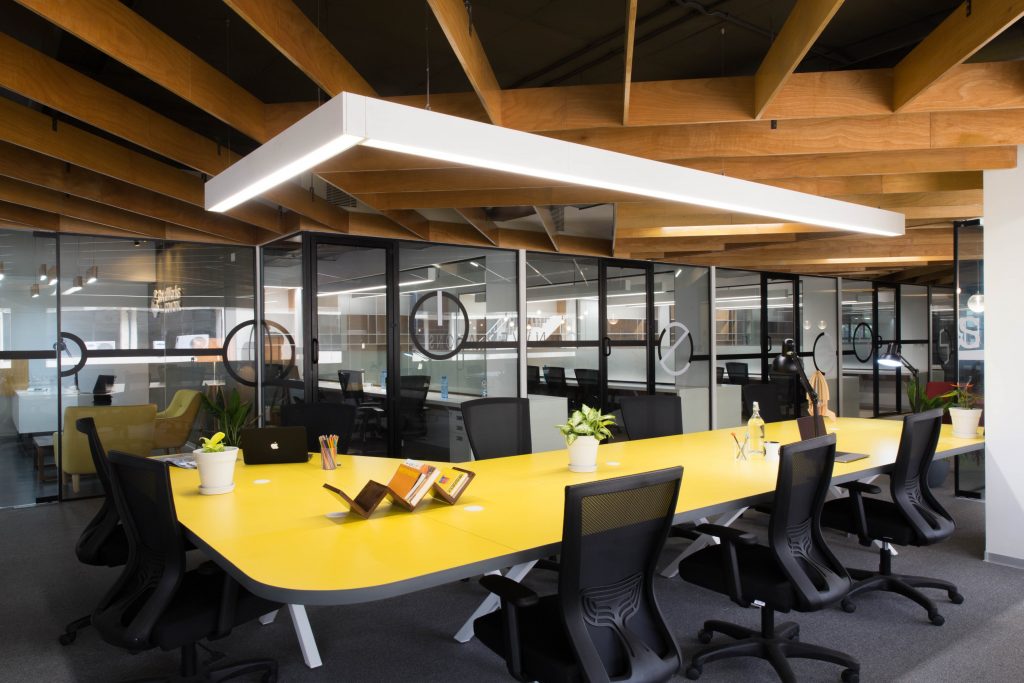 Here are some of the key factors to look out while selecting a coworking space, which suits your organization and its people:
1) Reasonably Priced or Pocket-Accommodating
Money becomes a basic factor for most decisions. The reason so many individuals and small businesses use coworking spaces also apply to larger organisations. No matter the size of the business, coworking can save money, provided you choose the right space.
Instead of having to rent an office space, buy furniture, pay for utilities, buy office equipment, and provide coffee and snacks, organisations can now just pay a monthly fee to the coworking company and notice savings.
A low-value point
Different plans that you or your team can subscribe to relying on the frequency of your visits
Will give you a chance to change your arrangement later on (contingent on your business, the size of your team or some other factor)
Adaptability for your instalment plans is indispensable.
2) Time Optimisation
A coworking space where you have to take a shot every day, week after week, or month to month, the premise needs to have adaptable timings. While most consultants use coworking spaces and have a set daily practice (notwithstanding what others may figure!), you might need to switch up your working hours. So choose a coworking space that offers adaptable timings or longer working hours. This is a non-debatable focus.
Is your preferred coworking space effectively available and near to, cutting down the travelling time – one of the principal reasons you should consider while choosing coworking spaces?
3) Location
Location is one of the most significant aspects of each business in each field. However, it goes the same for coworking spaces as well.
coworking space can save time for employees and clients by providing multiple location access, and finalizing one easy centre for both parties can help in optimising the time and enhancing the overall productivity.
Could your coworking space suit your team meeting of state, 15-20 individuals? Would they be able to give you space where just a couple of divisions may need to work? Adaptability is significant for everything except fundamental for those business people and new companies who are merely beginning.
How about we make adaptability a stride further and check – does your coworking space of choice include different spaces inside a city? Or on the other hand, is it present in various urban areas? At the point when business is booming for you, the need for travel can manifest.
Is it accurately situated for meetings and gatherings with eminent customers or representatives? Is it halfway found so your team can merge at a certain point? Or then again, on the other hand, can your teamwork out of a chain of eminent spaces that are present in all prominent locations?
4) Security
Security is vital, particularly for women deciding to work out of eminent spaces. There's no point in selecting a place that does not support 24/7 safe access to the workforce. Also, if you are liable for a team, at that point, this turns into a crucial factor while picking a coworking space as the wellbeing of your team falls on you.
So, check if the coworking place is situated in a sheltered, well-populated, and well-found zone. Where working late around evening time or calling down customers or potentially representatives won't represent an issue.
The movement back and forth from the coworking space and how connected it is, likewise, become a significant point to consider here. Furthermore, check if the coworking space offers any exceptional safety efforts for ladies.
5) Infrastructure
Infrastructure is the most essential parameter for a successful coworking experience, and the following key elements add on to the exceptional infrastructure:
Access points – smooth entry & exit should be designed for easy access to the coworking centre.
Parking space – sufficient parking for members, visitors, and other commercial supply vehicles should be provisioned. Safety norms in terms of fire and safety for smoother movement of fire truck should be accommodated in the layout design
Safety Features -the most vital criterion for multinationals and new-age startups is the safety features of the workspace. Infrastructure should comply with safety, regulation to ensure the maximum safety of occupants. Evacuation policy and communication should be implemented properly to make everyone aware of the safety features of the building and guidelines during an emergency. Regular checks and drills of fire alarm and sprinkler system along with the emergency exit. The demonstration should be followed as part of the system.
The next time you visit a coworking space, ask for the safety policy to help you understand the quality of infrastructure before making the final decision.
The interiors of the coworking space should be inspiring enough to lift the mood of coworkers every day and it should reflect the happiness quotient. The important aspects of infrastructure include the following;
Cafeteria and pantry
High-Speed Internet
24 Hour access
Business-Class Printers
Phone Booths
Front Desk & Reception
Conference Rooms
Building operations – Housekeeping
On-site support – Community Manager
Common Seating spaces and Lounges
6) Ambience 
Co-Working space should have a perfect balance of flexibility and fun for the new age working environment. It should have a mix of traditional office set up, the coolness of open space with natural light like a living room experience, and various nooks for diverse seating options along with a coffee shop ambience for a wonderful break during the busy schedules.
7) Complying with your Requirement 
The best coworking space which you eventually choose to make your subsequent office should offer you a comfortable environment and facilities. Large enterprise, multi-nationals, and start-ups could have quite specific necessities in terms of safety policy, pricing, and facilities. For example, an exclusive work zone with high-security features or a pocket-accommodating arrangement. Such can search for a coworking space that can accommodate a customized approach to comply with the policies.
In addition to other factors described earlier, everyone needs a positive working environment to get the creative energies pumping or a quiet work zone with rest and relaxation zones to work peacefully. Simple access to meeting spaces for the customer or representative gatherings is another key element to a wonderful coworking space experience
The other flexible and easy requirements include provision for a virtual office, mail services, locker system, phone booth, and guest access, cafeteria, etc. The best Co-Working space ought to be reliable and steady.
Conclusion
The spaces should not only be cost-effective but also have a pool of business opportunities. It opens the door to ease of access to innovators. The coworking concept is here to stay and more and more companies have already started shifting to the coworking spaces.