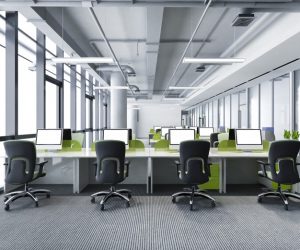 A Virtual Office Space provides all the essentials that you get from a physical office — such as a business address and mailing services.
But the big difference between traditional office space and virtual office space is, you don't pay for full-time office space.
Virtual offices enable businesses to create a commercial presence of their business in a specific physical location, but without the cost or commitment of maintaining a workplace.
So some people might think that, what's the point in it and why not just rent an office?
Let's get deeper into it, very few businesses need an office full-time.
A lot of businesses used to work from various space and after COVID a majority of businesses frequently work from home or 'third party' locations, such as client offices, coworking spaces, and coffee shops.
Add to that, very few people use their offices only few days in a month yet they still pay for it round-the-clock.
Though work from home has made a significant place still, businesses still need certain elements of an office.
They need a fixed address, a place to receive mail, and occasional access to meeting rooms etc. but all of these are not every single day and that's where a virtual office comes in.
How does virtual office space work?
With a Virtual Office Space, you work from your desired location – be it home or remotely, and the virtual office service provider will handle all other tasks for your business. From answering the phone calls to helping you arrange an investor meeting, they will take care of all. Many virtual office service providers also provide value-added services like – business consultancy, finance, HRM, marketing, etc.
Meeting rooms at the space are available on booking, and they can add a whole new professional approach to all your business meetings, team discussions, and hiring. It is always the best idea to check on this facility for it can uplift the brand image amongst your stakeholders.
GoodWorks CoWork's Virtual Office Space
GoodWorks' virtual office space provides you with all of these solutions –
Complete Virtual Office Solutions: With our full Virtual Office packages, you can expect more than just a virtual office space in India. You can benefit from administrative services such as call forwarding and answering, 24/7 voice mail and access to our sumptuous meeting and conference rooms. This will help you showcase your technical prowess as well as your ability to produce results
Virtual Mailbox: You will also benefit from our mailbox rental services that will meet all your basic organizational needs. You can use the GoodWorks Cowork address as the official address of your PO Box. This will simplify your point-to-point document deliveries, business registration, and other administrative processes.
Meeting and Discussion rooms: Our meeting and discussion rooms are available whenever you need to hold symposiums with your customers and business partners once you have signed up with us for a virtual office space in India. This will help you reduce your costs while improving your company's reputation.
GoodWorks is present at all the key locations of Bangalore and aim to give the best working experience to our clients.
The Best benefit of Virtual Office Space
The office address serves a large number of business requirements, such as opening a bank account, receiving mail, an address for your business that you can give on emails, social media sites and website, registering your business, business licensing, and more.
It doesn't matter whether you work there or not,  all of these are tied to your address.
And you can work from anywhere, that's up to you.
So that's the benefit of having a virtual office space. Want to know more details about booking a space in Bangalore?
Reach out to our team here.